In Cutting Gordon, Browns' Ignorance Revealed By Their Perspective on Marijuana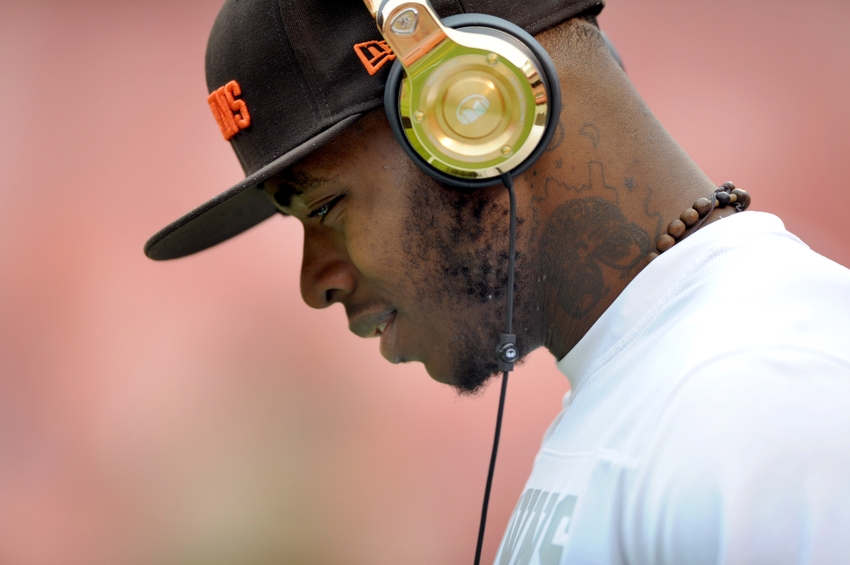 Cleveland Browns are 'moving on' from Josh Gordon because of his stance and use of Marijuana; Gordon entering treatment facility.
For the umpteenth this season, an NFL team is releasing one of it's better players. This time, wide receiver Josh Gordon is the victim of a franchise with an antiquated stance on Marijuana. Allegedly, Gordon has an anxiety disorder which he treats with Marijuana; obviously, that matters little to a league that distributes prescription painkillers like candy.
Obviously, Marijuana is 'illegal' in the National Football League—I understand that. The legal argument to be made here is that it the NFL should have no policy against Marijuana when it promulgates a medical program indistinguishable from systemic painkiller abuse. The reality is that Marijuana is a safer alternative to the NFL's preferred method of pain relief,  an injectable non-steroidal anti-inflammatory narcotic called Toridol.
The question to the NFL is simple. Ricky Williams, Le'Veon Bell, Seantrel Henderson, Eugene Monroe, Jake Plummer, Eben Britton, and others have all intelligibly articulated why they chose Marijuana over painkillers.
At the very least, why hasn't the NFL listened?
The most recent survey on painkiller abuse by NFL players revealed some disturbing trends. Of the 644 men surveyed, 52% admitted to painkiller abuse and 20% admitted they were currently abusing pain killer medication.
More from With the First Pick
In light of the NFL's current struggles with concussion and CTE lawsuits, the NFL cannot afford another health crisis. Yet, here we are. While the NFL is likely headed to the Supreme Court of the United States because of it's shoddy policies on player health, it's franchises are on a witch hunt to make sure that Marijuana advocates are ousted and removed from the industry.
The Baltimore Ravens releasing offensive tackle Eugene Monroe earlier this summer is perfect example of this. The starting left tackle never tested positive for Marijuana use. But the Ravens released soon after he publicly supported Marijuana use in the NFL.
Monroe had several years left on his contract, and the Ravens denied his release had anything to do with his advocacy. After his release, no NFL team signed Monroe; he was forced to retire.
That brings us back to the case of Josh Gordon.
Gordon's release is not necessarily the only thing that I find problematic here (although it is). The Browns basically smacked Gordon with the door on his way out of their inept franchise.
Gordon, whether he wanted to or not, announced that he was stepping away from football to get treatment for a disorder at an in-patient care center. If Gordon has an anxiety disorder, or any other mental disorder, the Browns should be supporting him, not releasing statements like this:
Live Feed

Cleveland Browns
"We're moving on. We need to close that chapter right now."
Excuse me? What happened to the whole "football is family" thing? I guess that must have been just another one of the NFL's feel good advertising campaigns.
Unfortunately, there isn't much to feel good about in Josh Gordon's case. This is a situation where a young man's career is in doubt because of his use of a medication that is legal in the majority of the United States, including Ohio. The Cleveland Browns had other options regarding Josh Gordon.
Gordon, due to return shortly from a previous ban, chose not to return to the team because he felt he needed to address an issue related to his health. The Browns could have placed Gordon on Injured Reserve.
This would have either effectively ending his season or kept him off the field for long enough to seek treatment. The Browns could have sought to renegotiate his current contract, so that they could save money.
The Browns, so distraught by Gordon's smoking of a harmless flower, could have even traded the receiver to a different franchise… so that they could ruin another player's career instead.
They chose not to do any of these things, now Josh Gordon is paying the price.
This article originally appeared on