How the Tennessee Titans should copy the Buffalo Bills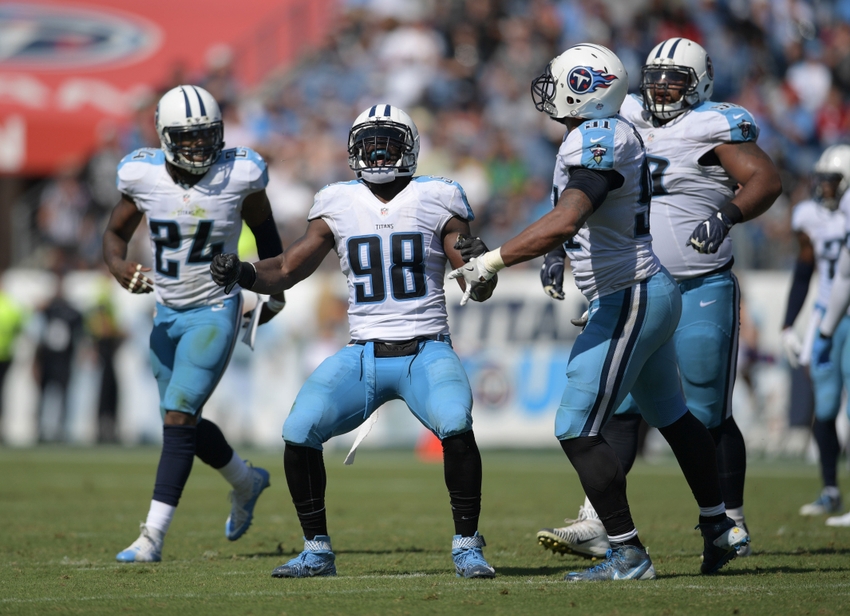 The Tennessee Titans finally have a General Manager who really looks like a difference maker.
The moves he has made in the last year have been more than impressive. However, it is still just the first step. You can draft great players, but if you don't know how to manage those situations in free agency you end up losing some key years.
Think about Cincinnati, Green Bay or Carolina. All of those teams have had dominant stretches, but whether they have been inactive in free agency or passive, they have regressed despite having MVP candidates like Cam Newton, Aaron Rodgers and A.J. Green.
So, what do Doug Whaley and the Buffalo Bills have to do with any of this? Well, on a recent Move the Sticks podcast, Daniel Jeremiah interviewed Whaley and he brought up an interesting theory.
According to the podcast, Whaley believes in having 6 core players.
-Quarterback
-Left Tackle
-Offensive playmaker
-Pass Rusher
– Cornerback
– Defensive playmaker
Whaley said this on why he builds around attaining and keeping those six players:
"In the system we have today with the salary cap, you can't pay everybody. So you have to really identify as an organization…what would be the core players that would be a cornerstone to consistently compete for a championship.
So, what he is saying is that it is almost impossible to build and keep the same 11 guys on each side of the ball year in and year out. Instead, you have to focus on your own blue-chip players.
If we have to identify the players the Titans have on both side of the ball that fit these criteria, here is who I would say fits each category.
1. Quarterback: Marcus Mariota
2. Left Tackle: Taylor Lewan
3. Playmaker: DeMarco Murray? Delanie Walker?
4. Pass Rusher: Brian Orakpo/Derrick Morgan
5.  Cornerback: Eh…
6. Defensive playmaker: Jurrell Casey
That is how I would break down every position.
So, it looks like the Titans are overspending at pass rusher, but they can do that because every other position is being underpaid.
They have Mariota and Lewan on rookie deals, while Murray, Walker, and Casey are probably all being paid slightly less than they should be.
If I was building the team, the positions to add are pretty clear. The Titans need a playmaker without question marks beside his name. Someone like Alshon Jeffery or a high draft pick needs to take that spot over.
On the other side, the fact that only Jason McCourty is getting decent CB money, is indicative of the talent the Titans have at that position. They don't need to go out and throw money at players that don't have quality, but they need to make a play for someone if they have a chance.
Once the Titans get all of those guys locked in, then they can rely on their eyes and talent evaluation/development to fill those other spots.
This article originally appeared on