How the Jamie Collins Trade Affects the Draft Plans for Both Teams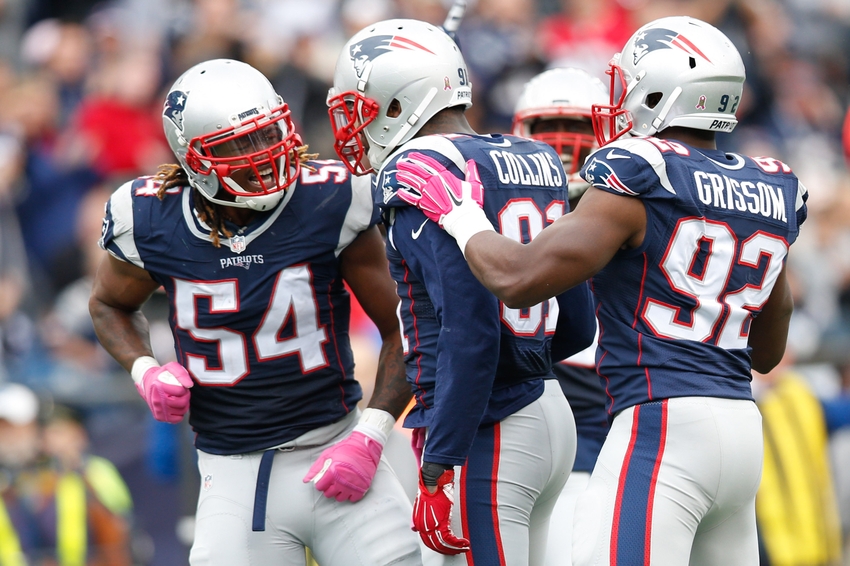 Last Monday, the fortunes for Jamie Collins drastically changed with a surprising change.
Jamie Collins went from first worst as he was traded from the 7-1 New England Patriots to the winless Cleveland Browns.
This trade served as a shock to many as he played an integral part of the Patriots' defense that would unquestionably appreciate his play come December.
Belichick disagreed, and shipped him, likely because of his inconsistent play as a three-down contributor. Hisability against the run begin to slip albeit being a pass rush contributor.
It's also head-scratching considering he was expected to enter free agency following season as his contract expires this year. Adam Schefter reported Collins saying he wanted "Von Miller money," which he refuted. Whether that's true or not, it's hard to believe the two parties couldn't have negotiated at the end of the season.
More from

With the First Pick
New England clearly felt comfortable with the trade as they landed Kyle Van Noy. In addition, they traded a  for ex-Brown linebacker Barkevious Mingo prior to the season.
When juxtaposed with team needs, the Collins trade affects the draft plans for both teams. Many pundits expect the Browns the select the generational talent that is Texas A&M pass rusher Myles Garrett.
However, the franchise has heavily invested in down players the last few years, and the young group simply needs time to develop. Collins figures to have an impact as a pass rusher as well.
Defensive coordinator Ray Horton also prefers a two-gap scheme that relies on disguised blitzes and pressure up the middle. At the same time, a lack of continuity at quarterback has plagued this franchise for decades and it's evident that the front office lacks the ability to find talent at such position.
Consequently, this year's quarterback class is fairly weak and doesn't appear to offer any generational talents. Cody Kessler has flashed and Hue Jackson is one of the game's stars in regards to play design that makes things easier for the quarterback.
Get the FanSided App
Terrelle Pryor has untapped potential and first round pick Corey Coleman was a valuable weapon when healthy. Running backs Isaiah Crowell and Duke Johnson are a dynamic one-two punch as well. This might mean choosing to build around Kessler may prove to be the best option.
Whatever happens in April, there's a litany of options the Browns could indulge in.
As for the Patriots, the loss of Collins means getting younger at linebacker. With Van Noy and Mingo in the mix, fellow 'backer Elandon Roberts has quickly became a coach-favorite because of his play and will combine to form one of the league's most athletic groups.
When you maintain success for as long as the Pats have, hitting on draft picks more than you miss becomes decreasingly vital.
Belichick elects to garner more draft capital which could serve him well in this year's draft. The Patriots lack dynamic pass rushers and are forced to generate pressure and sacks through disguised blitzes. . Currently ranked 25th in sacks, look for them to target pass rushers come April.
More from With the First Pick
This article originally appeared on