How the Green Bay Packers can defeat the Falcons in NFC Championship
Freddie Boston/FanSided via Lombardi Ave

Fansided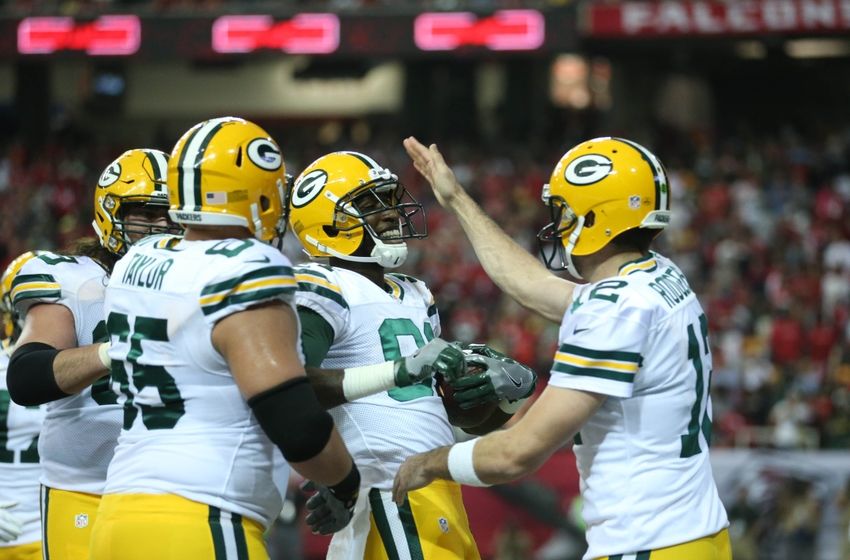 Dan Quinn's fiery Falcons stand between the Green Bay Packers and a place in the Super Bowl. Here's how the Pack can beat them.
Eight consecutive wins got the Green Bay Packers here. One more will send them to the Super Bowl. Hard to believe if you've time-traveled here from October, a month when even the playoffs seemed nothing more than a dream.
Aaron Rodgers isn't human, so it turns out. In arguably the best form of his career, Rodgers set his eyes on running the table and hasn't looked back. The Packers will need all of his magic to take down the high-flying Falcons in their own house, just as they did six years ago.
The bad news? The Pack had no answer for Matty Ice and his supporting cast 12 weeks ago. The good? Atlanta couldn't stop Green Bay either, an undermanned Packers at that. Jared Cook, Ty Montgomery and Randall Cobb all sat out that afternoon, although the status of Jordy Nelson and Davante Adams remains unclear ahead of this meeting.
What must the Packers do to make it nine wins on the bounce and return to the Super Bowl for the first time in over half a decade? Here's three keys to beating Atlanta.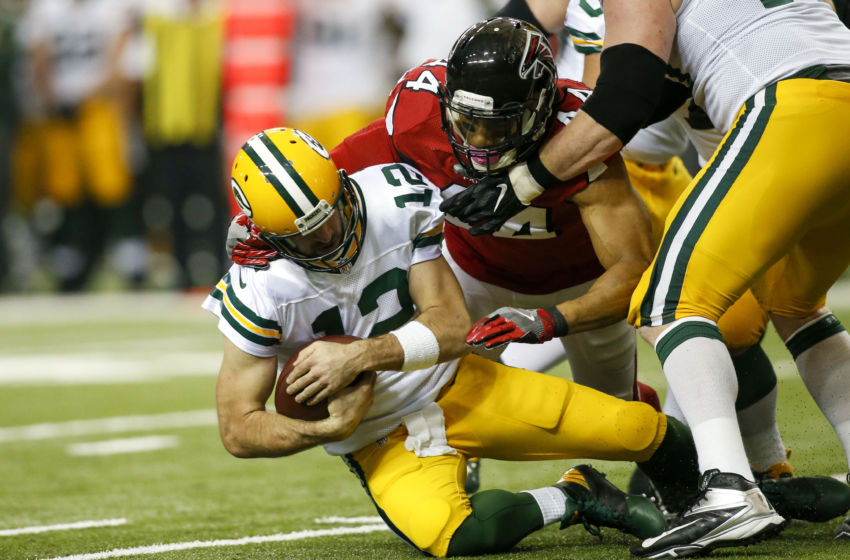 Apparently Vic Beasley grew sick and tired of playing on a defense that couldn't rush the passer. So he went and piled up 15.5 sacks to become the league's sack champ. Incredibly, the rest of his team only added another 18.5 sacks, 4.5 of which were lost when Adrian Clayborn tore his biceps last week.
The Packers held Beasley to just one sack in the Week 8 meeting, and will need to replicate that success on Sunday. With Clayborn out, the option to double team Beasley becomes a little easier. That hasn't always been Green Bay's approach, however. Key to both David Bakhtiari and Bryan Bulaga's tremendous seasons at the tackle spots has been how they've often been placed on an island and forced to win one-on-one.
Both tackles have the ability to swat away any of Beasley's tricks and keep him off their quarterback, and the second-year man might need to prove he can provide consistent pressure before the Packers think about doubling up. Atlanta may look to rush Beasley inside, maybe going after young guard Lane Taylor. That could cause some issues.
No matter where Beasley lines up, he can't be allowed to disrupt the quarterback's timing as he often has this year. Easier said than done, but not a challenge too much for this offensive line.
Build an early lead
As the Packers raced out to a 21-3 lead midway through the second quarter last week, one could be forgiven for thinking Arlington, Texas had become Blowout City. Sure, Dak Prescott and Ezekiel Elliott had other ideas, but the Cowboys' late comeback was nothing to do with Green Bay's electric start.
To win in Dallas, a fast start wasn't just hoped for, it was a requirement. The same is true inside the Georgia Dome on Sunday. That's not to say the Packers need to open up an 18-point lead in the second quarter, but rather they can ill-afford to get behind early. Whereas the Cowboys like to wear you down before running you over in the fourth quarter, Atlanta can put you away before you can even say "Aaron Rodgers is the MVP, not Matt Ryan".
By falling behind early, a trip to the Super Bowl would be placed in the right hand of Matt Ryan. You can't allow his offense to dictate the tempo of the game, or offensive coordinator Kyle Shanahan will wear you down with his talented running backs before burning you deep on a play-action.
By getting ahead, the Packers force Ryan to sling the rock with regularity and go toe-to-toe with the two-time MVP. Maybe Atlanta favors a fast-paced, high-scoring affair like the one we saw in Week 8, but my guess is Shanahan won't want Aaron Rodgers on the field for any great length of time.
If the Pack builds an early lead, it could neutralize Atlanta's lethal run game and turn the Georgia Dome finale into an old fashioned shootout. And it would take another special performance from Ryan to keep pace with a red-hot Rodgers.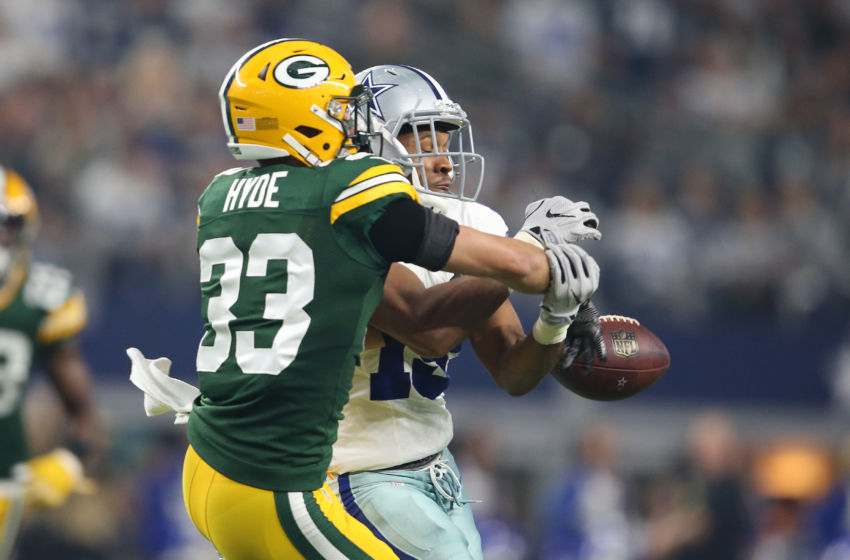 Bend, don't break
Watching Green Bay's defense during the fourth quarter in Dallas last week, it's questionable whether they would've been able to slow down a parked car.
Dom Capers' unit was bent out of proportion, but when all the chips were down it didn't break. The Packers needed a stop, and the defense did just enough to force a field goal and hand Aaron Rodgers the ball back with 30 seconds and two timeouts. The Packers made one more critical defensive play than they managed last year in Arizona, or in Seattle during a game we won't discuss.
To say the Packers can stop the high-powered Falcons offense would be laughable. Atlanta has posted at least 33 points in each of its past five games, and only failed to hit the 30-point mark five times all year. Capers' defense finished No. 31 against the pass in the regular season.
The idea of this Green Bay defense shutting Atlanta down isn't even worth entertaining. Aaron Rodgers needs to carry his team to victory, but he needs just a little help from his defense. The old "bend, don't break" mantra fits perfectly here. Despite surrendering 381.25 yards per game during the Pack's impressive eight-game win streak, they've only allowed 19.5 points per game over that span. Yards, not points.
Bend, don't break. Yeah, that'll work.
This article originally appeared on