How long will J.J. Watt be out with back injury?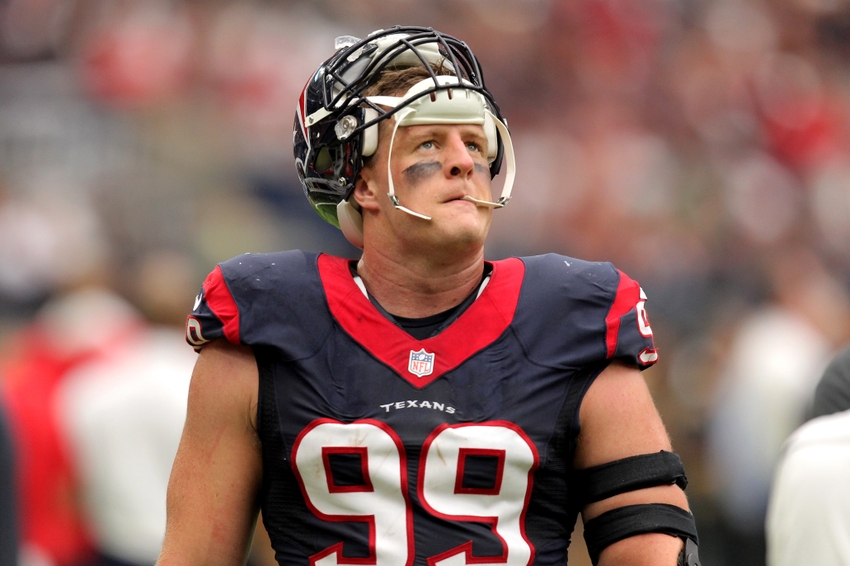 The Houston Texans have suffered a huge blow to their chances to succeed this season due to the injury to J.J. Watt. How long will he be out for after injuring his back?
After losing to the New England Patriots, the Houston Texans have learned that their star defensive end J.J. Watt has re-injured his back. Watt was able to have a speedy recovery this offseason from back surgery to get back on the field for the Texans in Week 1. However, he could be missing an extended period of time after re-injuring the back.
Furthermore, according to Adam Schefter, Watt will be placed on the injured reserve list on Wednesday.
Texans are placing JJ Watt on injured reserve on Wednesday and resigning DE Antonio Smith, per league sources.

— Adam Schefter (@AdamSchefter) September 28, 2016
According to Ed Werner, Watt is probably done for the season due to the injured back.
Source says #Texans DL JJ Watt "probably" done for the season and was never right following groin and back surgeries

— Ed Werder (@Edwerderespn) September 28, 2016
This is very unfortunate news for the Texans, who had high expectations this season. After a busy offseason of signing players like Lamar Miller and Brock Osweiler, the Texans could now be without their best player for the remainder of the season.
More NFL from FanSided: 
NFL Week 4: Quarterback rankings
NFL power rankings: Jets tumble, Eagles soar
The absence of Watt will certainly be felt by the Texans very quickly. Since being drafted in 2011, Watt has been named the Defensive Player of the Year three times in his career. The past two seasons, Watt has won the award.
Despite having poor offenses in recent years, the Texans have been able to find success on the back of Watt. Now, they will not have that luxury, as it will be the offense that needs to help carry the defense.
There is still some talent on the Texans' defense, but the loss of Watt is simply something that the Texans can't replace. While there isn't a definite amount of time that he is out, expect a lengthy absence for Watt after his second back injury.
This article originally appeared on