How college coaches can be a success in the NFL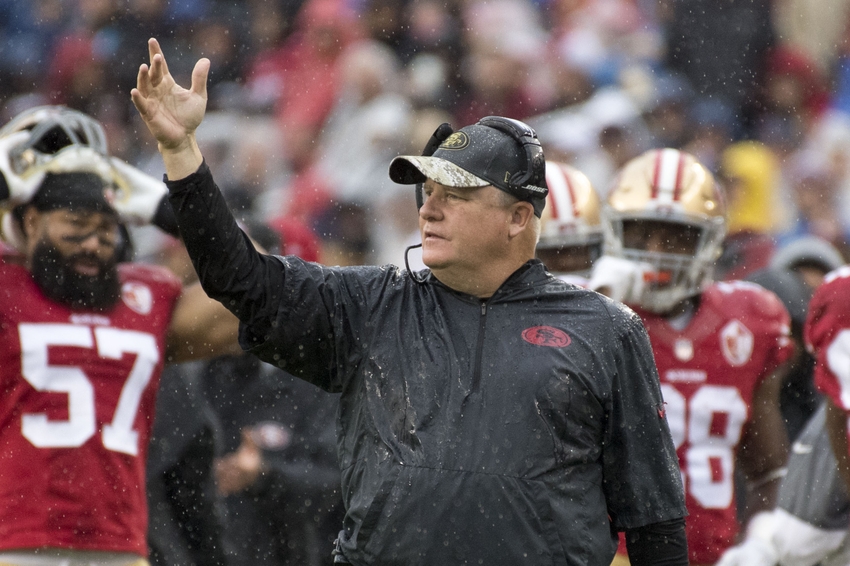 Chip Kelly joined Steve Spurrier, Lou Holtz and Gene Stallings on a list for all the wrong reasons and that was before he went to the San Francisco 49ers. 
For every Barry Switzer, there is a Mike Riley.
For every Butch Davis, there is a Jimmy Johnson.
What I'm trying to say is that going from the world of college football to the NFL is freaking hard.
Every few seasons, we get a coach that's been a success at the college level and everybody gets excited for said coach to enter the NFL. Usually, two to three seasons later we realize that said coach is a bust and he joins a list of coaches who've failed to achieve success in the league.
We always tend to point out what goes wrong with coaches going from college to pro as we point out the missteps along the way. So, what does it take to actually be a success in the NFL? It's pretty simple honestly, so for the next guy that comes along like a David Shaw or Brian Kelly here are some things that they can learn and not become the next college to pro bust.
Don't try to reinvent the wheel
The NFL lacks creativity on offense, it has for many years. By now, everybody in the league runs a variation of the same offenses but it's who executes it well with the right personnel raises the Lombardi Trophy at the end of the season. In college, offenses are much more different and continue to be creative.
Going from a college offense to the pros is like night and day. One of the best examples of this is Steve Spurrier going from the Florida Gators to the Washington Redskins back in 2002. Many had wondered if Spurrier's "Fun n' Gun" offense would work in the NFL since is was so against the norms of football at the time.
In some ways I think Spurrier's offensive plans were ahead of their time in the NFL because by the end of the decade, everybody was winning by throwing the ball first and then running. What big mistake Spurrier made is he tried to bring his new age offense into the pros and it failed.
Trying to bring something in the NFL that's brand new will get solved in a heartbeat. 31 other teams will try to figure you out and once one team does, others will soon after. As long as you adjust and utilize the talent around you then you will be alright.
Drill Sergeants don't last long
The days of Lombardi, Landry and Parcells are long gone. Coaches are no longer viewed as task masters but chess players and managers of personalties.
In College you can get in a kids face for loafing in practice or missing an assignment in a game and he's gonna learn from it. If he doesn't, then someone will take his spot and he will get lost in the shuffle. In the pros, these guys will get paid regardless. Now that doesn't mean a middle linebacker or strong safety won't show as much effort but if you're gonna rip a guy in the NFL you better make sure you've got the respect of said player and the entire locker room.
Reasons why coaches like Bobby Petrino and Nick Saban failed is because they operated their football teams like college teams and guys who are going to get paid regardless. There has to be balance, you've got to manage the personnel and also help them get better. By no means am I advocating for coddling a guy but getting in his face for a missed player doesn't go so far anymore.
Surround yourself with a solid braintrust
Like a president or anybody in charge of a group with a large primary goal in mind, you need smart people who have the experience to get the job done.
If you're a college coach who's entering the pro game for the first time, you need other coaches and support staff to guide you through. Hopping from just a college coach to NFL coach and director of personal for an NFL team is damn near impossible to produce a happy ending, ask Chip Kelly in Philly.
As long as you've got great scouting, coaching across the board and people you can trust to help run your team, you will be successful. So many college coaches make the mistake of doing it on their own when they head to the pros and that's the worst way to see yourself struggling. Nobody can sit back and tell you no, if that's the case then you're starting Blaine Gabbert. Nobody should be willing to start Blaine Gabbert.
Hopefully the next line of college to pro coaches will heed this advice and they can make their stint in the National Football League a successful one.
This article originally appeared on