How Cam Newton helped Stephen Curry grow and excel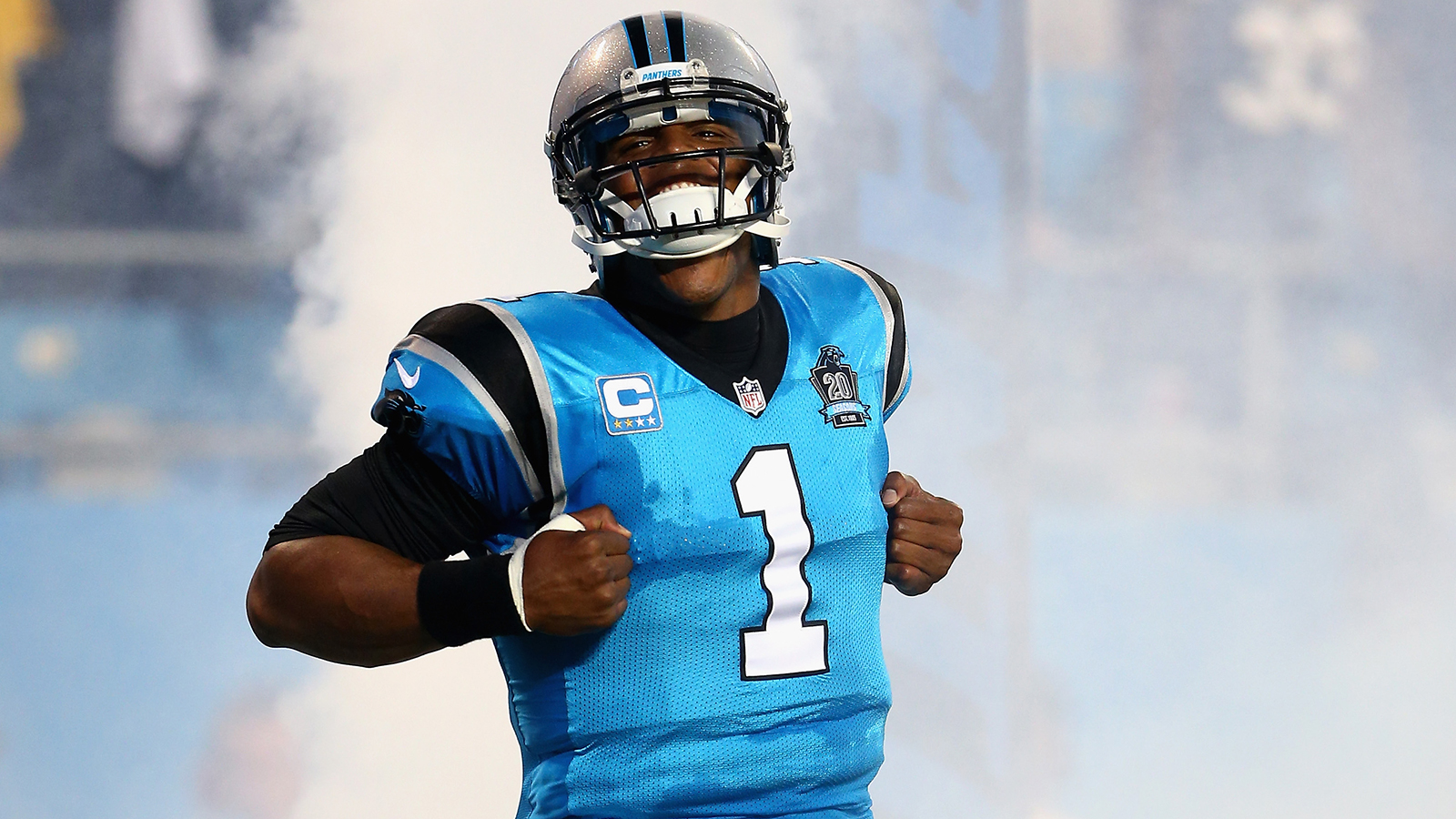 Many fans of the Carolina Panthers know and love the man who's currently taking the NBA by storm, even though he's doing it from the other side of the United States. Stephen Curry, who played his college basketball at Davidson, not far from Charlotte, is busy leading the Golden State Warriors on an NBA title push.
Something you may not have known about Curry though, is what David Fleming of ESPN explained in a story about the MVP point guard.
Apparently, Curry did a good bit of learning from current Panthers quarterback Cam Newton.
"Curry sat in on a full day of quarterback meetings and saw a contemporary in Cam Newton, who won the 2011 NFL Offensive Rookie of the Year by playing quarterback like a point guard in shoulder pads. In the playbook and on film, Curry recognized how Newton was juggling the same dozen or so basic responsibilities that point guards also have to manage in real time: game situations, momentum, positioning, ball protection, elevating teammates, staying three steps ahead of the defense and, when needed most, making something happen all by yourself." Fleming explained.
"The difference was that even as a rookie, Newton wasn't hesitant, overly worried about mistakes or brain-locked by all the duties the way Curry had been. Newton was smooth. Effortless. In command. And having a freakin' blast."
That last sentence about "having a freakin' blast" probably hits the nail on the head when it comes to Newton at this point in his career. It's also really interesting to see the role that Newton played in Curry's development. Here's to hoping that the Panthers and Newton can have similar success to what the Warriors and Curry are experiencing this season.
(h/t ESPN)
Photo Credit: Streeter Lecka/Getty Images