Houston Texans vs. San Diego Chargers: Staff predictions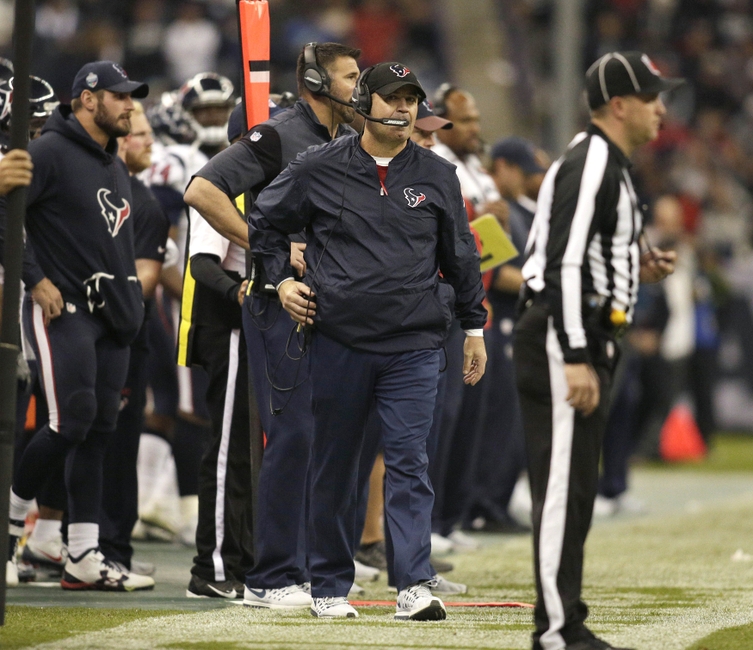 The Toro Times writers give their best guess as to what will happen when the Houston Texans face off against the San Diego Chargers at NRG Stadium
Fans are most likely not over the letdown from Monday Night Football last week yet. The Houston Texans had chances to win and they let it slip through their fingers.
Of course the refs made it hard. They blew several calls, all of which went against the Texans, and helped Oakland overcome a late deficit.
Even so, Houston had a chance at the end to tie things up and they ended up going conservative with their play calling. They did the same with a late fourth down play where they decided to punt rather than keep fighting.
In the end, they played hard but lost yet again on the road. The one-score loss was hard to swallow, but it showed a lot of promise as Houston was facing one of the best teams in the league.
No one gave them a chance given the Raiders standing as a top dog and of course the Texans woes on the road. Still, they gave it their all and were rather impressive in defeat.
So can they get some confidence from that narrow loss as they get ready to play at home against the 4-6 San Diego Chargers who are fresh off a bye week? Our staff writers will do their best at trying to answer that very question.
Writer: Josh McSwain
San Diego Chargers (4-6) at Houston Texans (6-4)
Outlook: We have reached week 12 and the Texans are still undefeated at home. They have survived a couple of close calls in that span and face a team in the Chargers that are more dangerous than people realize. Still, despite the loss there was a lot to like about the Texans performance on Monday night. Brock Osweiler looked capable, which has been a rare sight this season, Lamar Miller got over 100 on the ground and the defense played well overall. In 2015 the Chargers had one of the worst run defenses in the league, but that has been shored up this season, largely because of the addition of Brandon Mebane. However, Mebane is now out for the season, which means Miller should be able to find more running room. San Diego has had a pedestrian pass defense this season, so Osweiler should have some chances to get the ball to DeAndre Hopkins and the others. The defense is going to be tested by Philip Rivers, who's having another great year, and Melvin Gordon, who is fourth in the NFL in rushing yards.
The Chargers have a losing record but are not anywhere close to as bad as it suggests. Rivers is fifth in the league with 20 touchdown passes (eclipsing 20 TD passes for the 11th straight year) and fourth in passing yards. He has done this despite having Tyrell Williams as his #1 receiver. It has also helped that Melvin Gordon has broken out in his second year, and he might have a chance to make some plays as a runner and receiver. Defensively Joey Bosa has shown flashes of brilliance, but overall the unit has not played well enough to win. The Chargers have been in nine one possession games this season, with a 3-6 record in such games. They found ways to blow what looked like certain wins at the Chiefs, against the Saints and at the Raiders–they truly are one of the best 58 minute teams in the league. Their playoff hopes are gone as they trail in the wild card race by three games and the division by four, so they truly have nothing to lose, making them dangerous.
What's astonishing is that the Chargers have a +14 point differential while the Texans are at -34; despite being two games better in the standings. I suppose that can be considered a product of the schedule/division or just some bad luck on the part of the Chargers. One other factor that is going in the Chargers favor is that they will be rested after their bye week last week while the Texans will be on a short week after the freak show in Mexico City on Monday night. I think this game could go either way, but considering the Texans home cooking and the Chargers propensity for blowing close games, I'm riding with the Texans.
Prediction: Texans 24, Chargers 20
Writer: Randy Gurzi
Game: San Diego Chargers (4-6) at Houston Texans (6-4)
Outlook: The Houston Texans nearly had a big win in Mexico City on Monday Night Football. The defense was solid for the most part and their offense actually resembled an NFL offense.
Of course, some well documented bad calls ruined things for Houston. The biggest being the zebras saying running back Akeem Hunt didn't convert a fourth-and-inches when replay showed he clearly did. After that gaffe, Houston went flat on defense and gave up the winning score.
After such a deflating loss a team usually heads in one of two directions. Either they come together and go on a run, or they implode completely. This team has yet to implode in the Bill O'Brien era and I don't think they do here.
Look for Houston to keep their home winning streak going despite having to face the Chargers fresh off their Week 11 bye. 
Prediction: Texans 26, Chargers 17
More from Toro Times
This article originally appeared on