Houston Texans morning huddle: Still stinging from MNF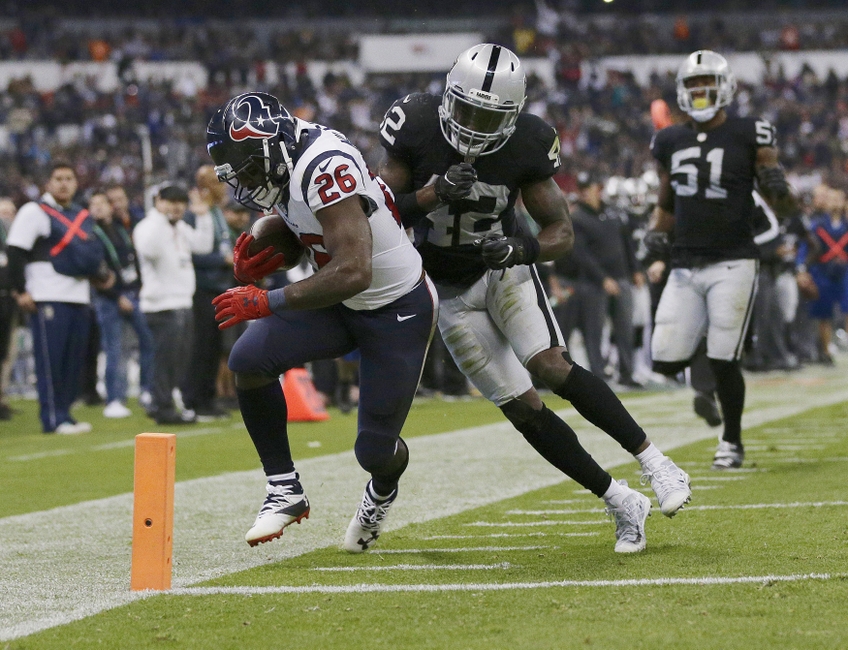 The Morning Huddle brings you all the Houston Texans news you need to know in order to keep up to date with your favorite NFL franchise
Good morning Houston Texans fans. Hopefully most of the fans out there aren't still too upset over the lousy job the refs did during the team's last game. Here are the headlines of the day as we all are still processing the horrendous night.
19 observations from Texans vs. Raiders – by John Harris, HoustonTexans.com
Green lasers. Paper airplanes. Blown calls on the Raiders sideline all night long. All of that overshadowed a gritty overall effort by this Texans team, shorthanded and banged up all night. Here are my observations from a wild, wacky, outrageous, frustrating and neurotic night in Mexico City.

1. I want to start with the toughness and grit this team displayed on Monday night. It did everything to provide the knockout blow to the explosive Raiders, but fell short. The Texans were already shorthanded headed into this one and then saw a number of players come out of the game with injuries. Yet, an inch stood between the Texans and potentially punching one in to make it 27-20 late in the fourth quarter. No one's in the business of moral victories, especially in this league, which makes it sting that much more.
Refs job Texans in Mexico, Raiders steal a win: Final score, 8 things to know – by Sean Wagner-McGough, CBS Sports
In Mexico City on Monday night, the Raiders had a chance to gain separation from the rest of the AFC West. The Texans had a chance to take a two-game lead in the AFC South. The Raiders capitalized on the chance, handing the Texans a 27-20 loss and moving to 8-2 on the season while the Texans dropped to 6-4.

Without some help from the officials, though, the Raiders' win probably wouldn't have materialized.
Texans liked what they saw from Brock Osweiler on Monday – by John McClain, Houston Chronicle
Osweiler completed 26-of-39 for 243 yards and one touchdown. He threw one interception and was sacked twice, once on the last play of the first half when he was attempting a Hail Mary pass.
More from Toro Times
This article originally appeared on