J.J. Watt says he nearly lost his leg in 2015 due to an infection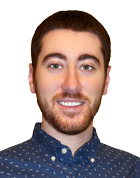 J.J. Watt is one of the toughest players in the NFL. He's sustained and overcome a boatload of injuries in his career, from a broken hand to a herniated disk, and everything in-between.
He's played through most of the ailments he's suffered from, but he met his ultimate match this year. He underwent season-ending back surgery back in September, sidelining him for the foreseeable future.
He hasn't just stepped away from the field, though — he took a hiatus from social media for the past month and a half. That hiatus ended Tuesday as he spoke out on his condition via The Players' Tribune.
Watt goes into detail on the multitude of injuries he's overcome in the NFL, most notably his recent back surgery. He admits he tried to come back too soon, which only worsened his condition — so much so that it made him wonder if he was truly done with football.
Some people started to wonder if I was done.
There was a time when I genuinely wondered, "Am I done?"
I didn't feel like myself. I had never even had one major surgery before, much less three in one year. To have the game taken away from me three times — each time left to wonder if I would ever be the same again — that was hard. That was the first time the word retirement had ever crept into my head.
Since his last surgery, Watt has been home in Wisconsin. He hasn't been allowed to do anything more than walk – "Not allowed to play football, not allowed to train." That's a big change for a guy who's a workaholic, constantly bettering his body in the gym.
The surgery was obviously significant, but believe it or not, it's not even the scariest injury he's suffered. In 2015, Watt contracted a staph infection. The doctors caught it right away, and in doing so, it saved his leg.
One Friday night last season, I noticed some weird bumps on my knee. I thought it was a rash, so I went and asked our trainer if he had any cream.
He looked at my knee and said, "That looks really bad. We have to get you to the hospital right now."
Watt played through it that week, though he was completely wiped after the game. One teammate even asked him, "You alive?" Barely. The infection could have cost Watt his leg if not for some great work by the trainers.
Later that day on the flight back to Houston, one of the team doctors told me that if our trainer hadn't recognized the problem so quickly, I could have lost my leg.
It's unclear when Watt will return to the NFL, but given his toughness and refusal to bow out, it should be in 2017. He closes the piece by declaring that he's far from being done and is just getting started.