Jadeveon Clowney is hoping yoga can help keep him on the field in 2016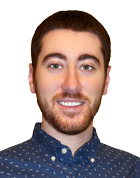 Jadeveon Clowney was supposed to be the next big thing when he came into the league in 2014. He had the size, speed and sheer athleticism to be a dominant pass rusher next to J.J. Watt with the Houston Texans.
He's been anything but that in his first two seasons, starting just 11 games. He has 4 1/2 career sacks and 47 total tackles, but he's working hard to improve his game this offseason. One of the ways he's doing so is by shedding some serious weight.
"I lost a little weight, but I'm stronger than I was last year," Clowney said via the Houston Chronicle. "I leaned out."
By a little weight he means 19 pounds, as he revealed to reporters. Clowney said his weight had previously reached 284 pounds, but he's since dropped to 265.
So how did he get it done? Yoga played a big role.
"Taking care of my body was the biggest thing for me this offseason," he said. "I think I'm doing a good job of that. I stretched a lot more, went to yoga (and a) chiropractor. I did everything that I wasn't doing before. It's starting to help me a lot, so everything is coming together at the right time."
With losing all this weight, Clowney hopes to be able to stay on the field more with the goal of playing all 16 games. Increasing his speed and strength as he has this offseason is key in doing that, which puts him in position to have a breakout year.
"Speed and strength is key to playing and staying on the field," he said. "My teammates are counting on me, and I'm counting on myself to come out here and perform. I let my game speak for itself."
Clowney joins Watt and Whitney Mercilus as pass rushers in Houston. The trio is a frightening one for opposing offenses and could help carry the Texans to the playoffs – if all three can stay healthy.