Houston Texans: Brock Osweiler May Be Delusional About Offense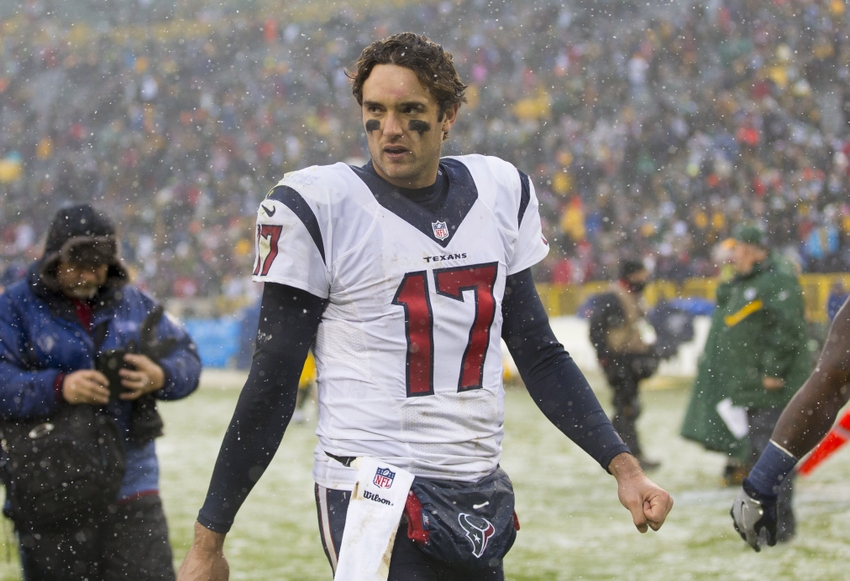 After yet another dismal offensive performance by the Houston Texans, quarterback Brock Osweiler says they are close to exploding on offense. Okay?
No contract given out in 2016 has received as much attention—or criticism—as the one given to quarterback Brock Osweiler. The former Denver Broncos backup was given a hefty four-year deal worth $72 million. A whopping $37 million of that was fully guaranteed.
In fairness to the Texans, they needed a starting quarterback after two years of going through an unreal carousel of players. They also had to overpay to lure Osweiler away from Denver, who were also offering him a deal close to the same value.
After going 9-7 in back-to-back seasons with players like Ryan Fitzpatrick and Brian Hoyer as the primary starters, Houston looked poised to get the most out of the 2016 season with 6-8 franchise quarterback now at the helm.
Instead they have limped to a 6-6 record and have had six games in which the offense produced less than 20-points. On the season they are 30th in the NFL in passing yards (194.9 yards per game) and 29th in points scored (17.2).
Despite their inept offense, the first-year starter claims that the offense is on the verge of "exploding." Per Sarah Barshop of ESPN.com:
"I feel like we're very close to exploding as an offense," Osweiler said. "We are three, four plays away from changing multiple football games. Because of that, I don't think we can get discouraged. … We're tired of being close. We really are, as a team. We're all able to see it on the film. We see it on the film every single week that we're so close to turning that corner."
This came after another game in which Houston went into the half with no points scored, this time against the Green Bay Packers. They scored their first touchdown halfway through the third quarter and didn't score again until right at the two-minute warning.
By then it was too late to do anything except head back and watch more of that film to see how close they were in their latest loss by a score of 21-13. It was a game as close as the week before when the San Diego Chargers beat the Texans. Also by a score of 21-13. Unfortunately, close doesn't count.
If Osweiler really wants to help the team, he needs to figure out how to turn seeing it "on the film" into doing it on the field. Seeing that the plays are there and he simply isn't making them doesn't mean the offense is close. It means the quarterback can't read the field.
Also, saying one of the worst offenses in the league is on the verge of exploding makes him look delusional. Rather than say it, it's time for the Texans to show it. And with them now tied for first place in the AFC South with the Tennessee Titans and with the Indianapolis Colts at 5-6 and playing on Monday night, they're running out of time to do that.
This article originally appeared on