Texans coach Bill O'Brien questions refs after three bad calls: 'We can't get that right?'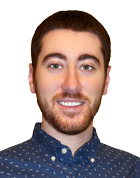 The Houston Texans sit atop the AFC South. They have a very respectable 6-4 record, and quarterback Brock Osweiler actually showed signs of improvement against the Oakland Raiders on Monday night. However, things could have been very different for the Texans on Tuesday morning had the refs not missed so many calls during their 27-20 loss.
The first came when DeAndre Hopkins had a touchdown taken away from him when the officials deemed he stepped out of bounds. Video evidence shows he didn't. Granted, the video wasn't completely conclusive, but had he been ruled in bounds the call would have stood after a post-TD review.
Texans coach Bill O'Brien, of course, watched the play closely and had his guys in the booth telling him to challenge it, but he couldn't. Why? Because the play was blown dead.
"If you want to talk about (challenges), let's go back to that one," O'Brien said, via the Houston Chronicle. "Did he look out of bounds to you? I had the flag out, but they told me I couldn't challenge."
Rather than scoring a touchdown, the Texans had to settle for a field goal – a four-point swing.
But the missed calls didn't stop there.
In the fourth quarter, the Texans faced a third-and-short with the game hanging in the balance. Lamar Miller appeared to pick up the first down on the sideline, but he was ruled short.
O'Brien opted not to challenge the spot and decided to go for it on fourth-and-inches. Akeem Hunt got the carry and seemingly got past the sticks for a first down, landing beyond the unofficial yellow line.
"I felt like we needed a touchdown there … we went for it," O'Brien said. "I thought we had it. It looked like it was clear that we had it. So I challenged it."
The play was reviewed after O'Brien's challenge, but it was still spotted short of the marker.
Needless to say, the fiery head coach was not happy, but he wasn't going to say something that'd get him fined.
"They said we didn't have it. They said the call on the field stands. I don't know … I could have challenged both calls," he said. "I'm not going to stand here and get fined. I'm just a third-year coach. But with all these cameras and things we have and we can't get that right?"
O'Brien has a good point. The NFL has so many camera angles – all of which appeared to show Hunt picking up the first down – yet he was still deemed short. The league has to do something about the way plays are spotted because the Texans were pretty obviously robbed on several occasions.