Alfred Blue keeping it simple as Houston's starting RB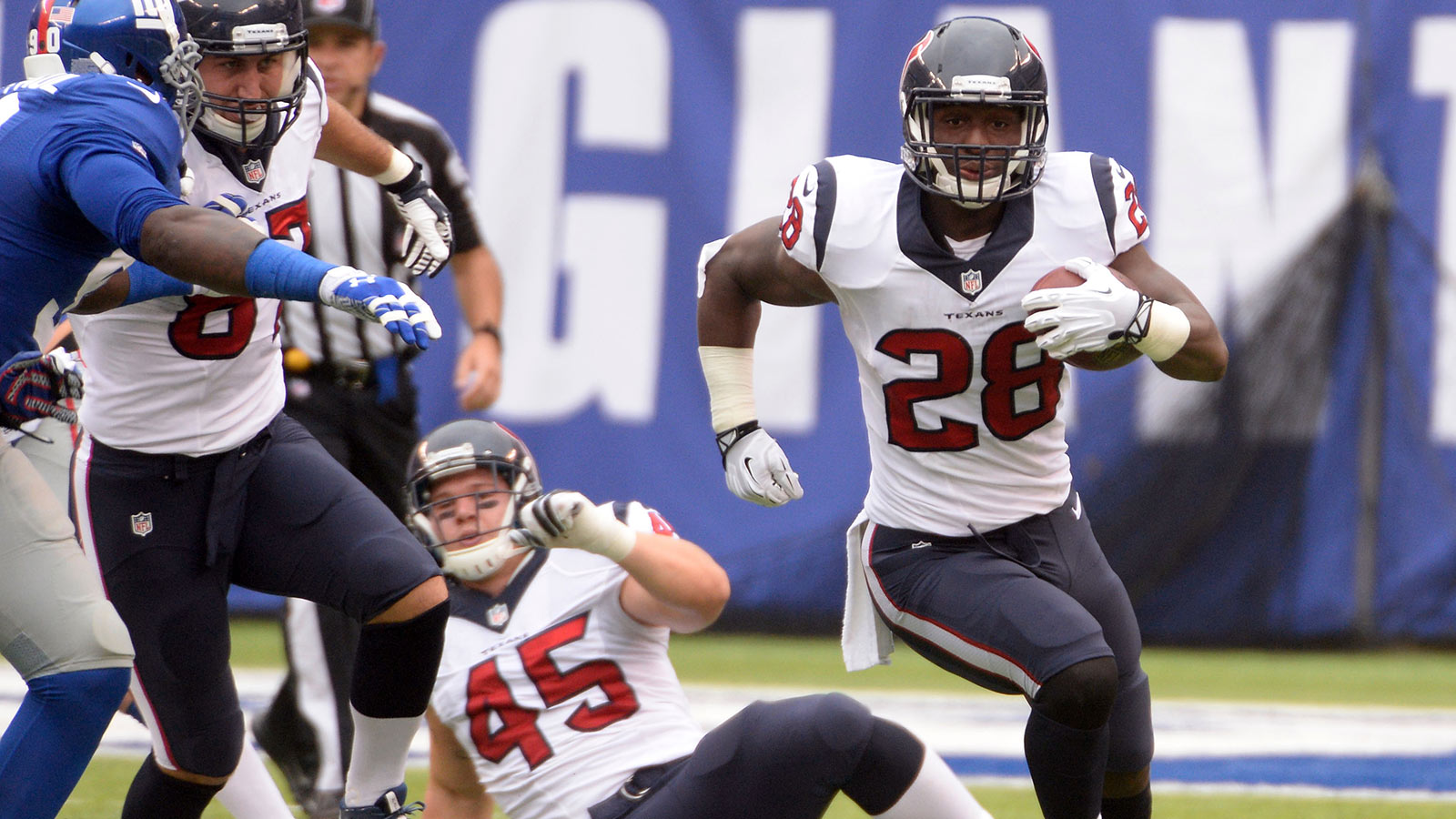 Houston's preseason opener against the San Francisco 49ers on Saturday marks running back Alfred Blue's move to the top of the depth chart as the team's starting running back.
With Arian Foster out after having surgery on his injured groin last week, Blue said his approach to being the lead back isn't overly complicated.
"Run the ball downhill, man," Blue said, via the Houston Chronicle. "Get positive yards. Don't lose any yards. Hold onto that football. Definitely don't fumble the ball. Just be productive. They've made me the No. 1 guy so, I feel you've got to take that kind of role and just motivate the room and just push (teammates) at practice. It'll start slow sometimes – you don't want to be out there – but you've got to put your head down, get through practice and just try to get better each and every day."
Blue, a 2014 sixth-round pick out of LSU, ran for 528 yards and two touchdowns last season, including three starts in place a then-injured Foster.
The Texans also have Jonathan Grimes, Chris Polk and Kenny Hilliard on the roster at running back.
(h/t Houston Chronicle)