Here's why NFL executives are frustrated that Joe Mixon isn't at the Combine
The NFL Combine is underway, but while so much of the focus is on the prospects who are in Indianapolis, some of the biggest headlines involve one guy who isn't there: Oklahoma University running back Joe Mixon.
The NFL did not invite Mixon to Indianapolis, after a rule went into place last year stating that any player with certain misdemeanor or felony charges would not be allowed to attend the Combine. Mixon was charged with a misdemeanor after striking a woman in the face in 2014. He was suspended from the Oklahoma football team for one year but never served jail time.
But while the rule has been in place for a year, there are still some executives who believe that the NFL simply elected not to invite Mixon because it didn't want negative headlines surrounding a week's worth of Combine coverage.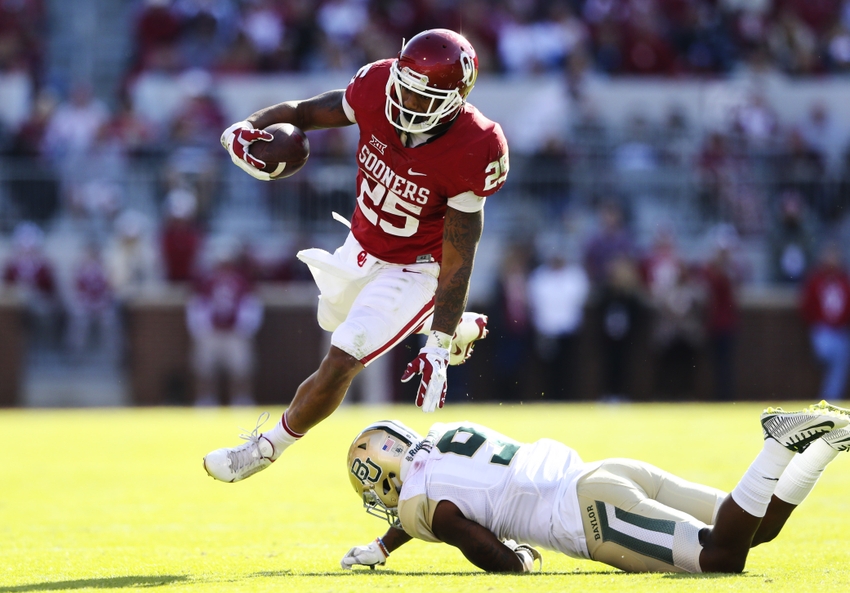 FOX Sports NFL Insider Peter Schrager joined "The Herd" with Colin Cowherd on Thursday to describe the mood surrounding Mixon not being there:
"They think it's absurd that the NFL is worried more about PR than the actual football on the field," Schrager said. "They want to meet Joe Mixon. They want to see Joe Mixon.
"I spoke with a GM at length this morning who said, 'It's the NFL, worried about headlines that Joe Mixon was in the Combine. No, let us see the guy.' Because now what they have to do, if they want to talk to Joe Mixon and get his story, they've got to fly to Norman, Oklahoma, and they've got to pay their way to get down there, and they've got to set up their own [interviews]. Here at the Combine, you've got 300-something Combine prospects where you can meet them with their own eyes, all in one place."  
Obviously, this is a touchy subject, but the sentiment Schrager has heard appears to be on point with at least how some NFL executives feel.
On Wednesday, Lions' GM Bob Quinn called it "disappointing" that Mixon wasn't in Indy. And that sentiment is, in some ways, understandable. The Combine is – by its nature – designed to be a place where NFL Draft prospects (and love it or hate it, Mixon is one) are vetted. Not just physically but psychologically and emotionally as well.
At the same time, Schrager then followed up by adding the counterpoint, that there wouldn't be an issue if Mixon had never struck the woman in the first place.
Regardless of whether Mixon is in Indy, one thing is certain: He will remain one of the most talked about prospects in the draft throughout this entire process.