Head coach Mike Zimmer returns to Minnesota Vikings coaching duties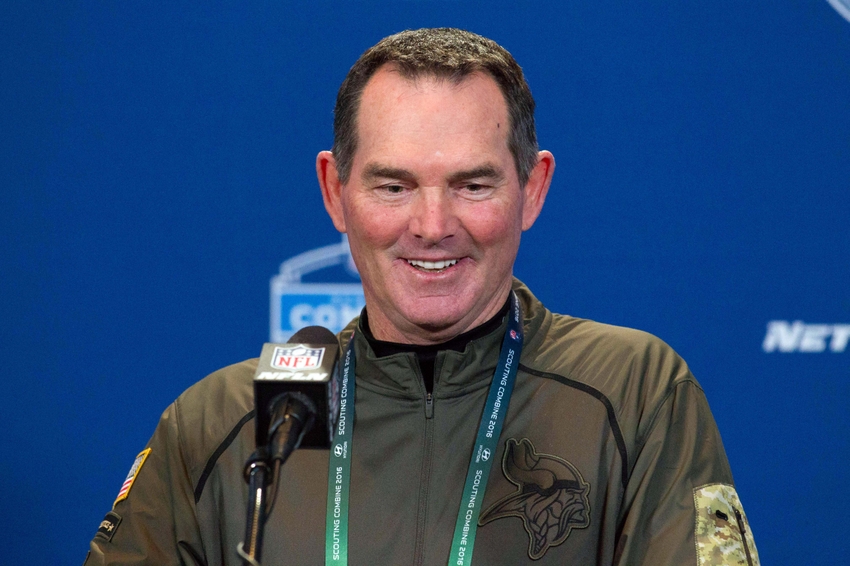 Head Coach Mike Zimmer has returned to coaching duties for the Minnesota Vikings after missing week 13 of the NFL season suffering from a serious eye issue.
Mike Zimmer is the heart of the Minnesota Vikings. While this is a blanket statement regarding the franchise, it was clear to see how much he means to the team and what kind of impact he has made during his tenure with the franchise.
When the head coach missed the week 13 Thursday Night Football game against the Dallas Cowboys after having emergency surgery on his eye, the question of how long his recovery would be immediately started running through the mind of fans all around the world.
Thankfully, the team will not be without the services for long. In fact, Vikings general manager Rick Spielman made a statement about that situation on the team's official website on Monday. Here is that statement:
"Mike Zimmer has returned to his coaching duties and is expected to travel with the team to Jacksonville for this weekend's game."
It's great to hear that the coach got cleared to return to work and will be available to be on the sidelines for the team's week 14 contest in Florida. While Mike Priefer did a good job filling in for him, there is no substitute for having Zimmer there in person.
The media will get a chance to talk with Mike Zimmer on Wednesday and fans should expect many questions about his condition and the team's performance during his absence.
"Coach Zimmer will be made available on Wednesday for his regular press conference at approximately 11:00 a.m. CT in the Winter Park field house."
Mike Zimmer will be at the game between the Jacksonville Jaguars and Minnesota Vikings in week 14. This is a must-win game for the Vikings, and they will need their head coach on the sidelines to give them the best opportunity to get a victory.
This article originally appeared on