Gronkowski out for Patriots vs 49ers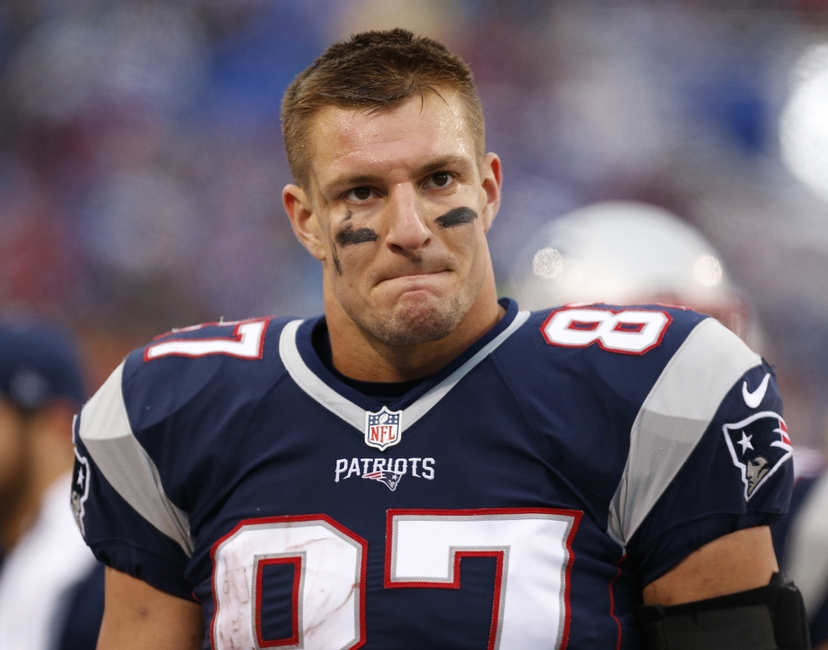 The San Francisco 49ers have caught a break: Rob Gronkowski will miss Sunday's game for the Patriots against San Francisco. While one never wishes to see an opponent get injured, Gronkowsi is an incredible tight end and his absence will benefit the 49ers.
Rob Gronkowsi will miss Sunday's Patriots-49ers matchup. While it is never right to root for another player to be or stay injured, the truth is obvious: the San Francisco 49ers will benefit from Gronk's absence.
Rob Gronkowski is the best tight end in the NFL — and arguably among the best to ever play the game. His injury last Sunday night against the Seattle Seahawks meant this week was always in jeopardy for him. On Friday, however, the Patriots officially ruled him out for Sunday's game.
To be blunt, his absence will likely not affect the game all that much. The Patriots are battling for a top seed in the AFC and a bye. The 49ers are battling for a top draft pick.
It doesn't get much more diametrically opposed than that.
The Patriots loss is definitely a gain for the 49ers, however. The 49ers linebackers have struggled all season to cover linebackers and tight ends. Once a unit of pride, the 49ers linebacking corps now can do very little right, especially in pass coverage.
Lining up against Gronk would have been a nightmare.
This article originally appeared on