Gronk can help Patriots' defense prepare for Jason Witten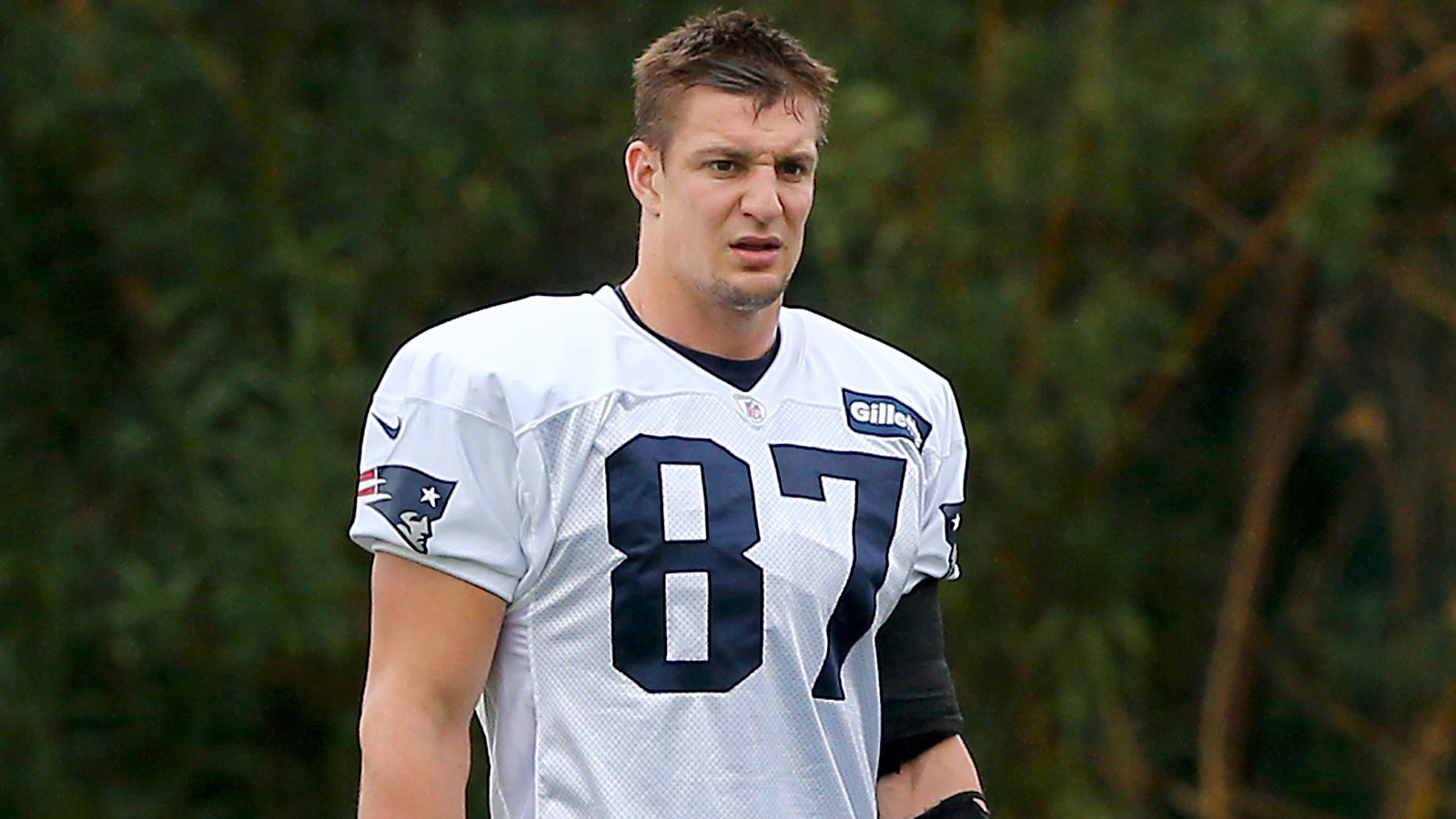 By Ricky Doyle
Facing Rob Gronkowski has its perks — if you're the New England Patriots.
While most opponents probably have nightmares about facing the Patriots tight end, Gronkowski's defensive teammates can use his dominance to their advantage on the practice field. That's especially helpful on weeks when the Patriots are preparing to face a fellow elite tight end, like Jason Witten of the Dallas Cowboys.
"The guy's been really good for a very long time now," Patriots linebacker Rob Ninkovich said Wednesday of Witten. "The more great tight ends you can go against, the better you're going to be, so having Gronk every day (in practice) definitely gets you prepared well for going against a really big, physical, good tight end.
"Yeah, Gronk is a really good tight end, so the more you can go against him, the better you're going to be."
Witten, a 10-time Pro Bowl selection, continues to perform at a high level in his 13th NFL season — all with the Cowboys — so slowing him likely will be a point of emphasis for the Patriots leading up to Sunday's game in Big D. The 33-year-old has posted impressive numbers catching passes throughout his career, but he's also no slouch when it comes to aiding Dallas' rushing attack.
Ring a bell, Pats fans?
"I've been watching him ever since I've been in high school, college," Gronkowski said Wednesday during a conference call. "Definitely always watched him and always tried to take notes from his game and develop it into my game. He's a great tight end and one of the best to ever play, so the way he plays, to see how he gets open in the field and try to take it to my game. I loved watching him growing up."
Gronkowski's dominance, of course, is tied to his otherworldly talent. He's a freak athlete who can rely on his size and skill to rip apart opposing defenses. Witten's definitely an excellent player for a young tight end to emulate, though. He's regarded as a fierce competitor and the results speak for themselves.
"I have so much respect for Witten, what he's done, how consistent he's been," Patriots head coach Bill Belichick said Wednesday during a conference call. "He's been so durable and dependable, does a great job in the running game, pass protection, clutch receiver. I mean, he is really a tremendous player and, as I said, I have the utmost respect for what he's done this year and what he's done in his career."
Gronkowski already is the NFL's premier tight end and he's only getting better in his sixth season. Just don't sleep on Witten as a game-changer in the Cowboys' banged-up offense.
The Patriots certainly aren't. And Gronk's presence helps remind them why.
More from NESN.com: