Jacksonville Jaguars work out Greg Hardy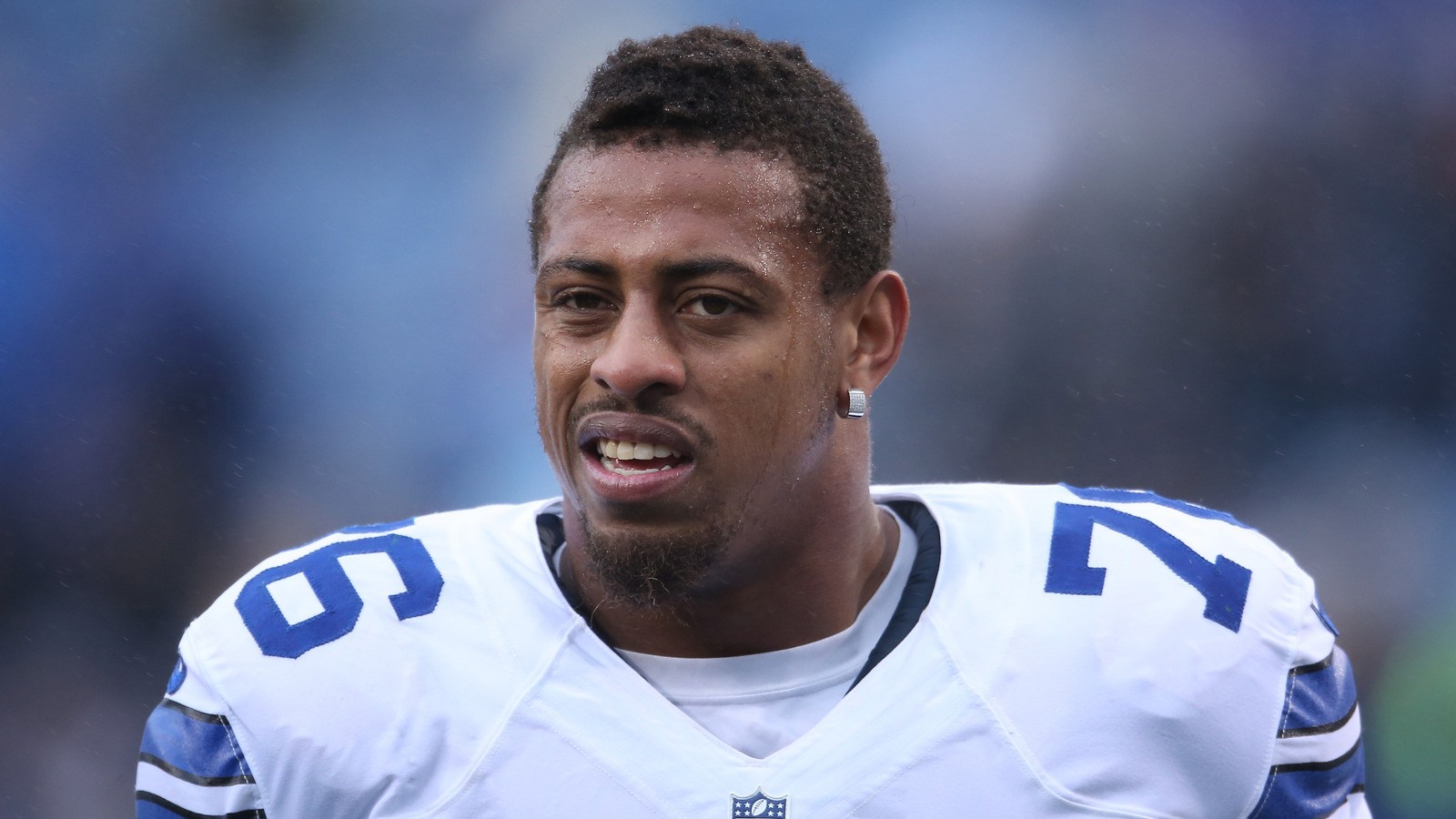 Blackballing Greg Hardy is difficult for NFL front offices, because Greg Hardy is exceptionally good at tackling people, and in a results-driven business, and they're still willing to window-shop a player whose assault on a former girlfriend has been hashed out publicly and in horrifying detail over the last two years.
And oe suitor getting an early look at the 27-year-old free agent defensive end are the Jacksonville Jaguars.
According to ProFootballTalk.com's Mike Florio, the Jaguars brought in Hardy this week for a visit and workout with the team.
Florio writes that the move is probably just Jacksonville doing some due diligence, but confirms the team has been keeping tabs on Hardy. He also notes that the Jaguars' ultimate decision will not be made with public sentiment in mind:
Yes, the Jaguars gave free-agent defensive endGreg Hardy a visit and a workout. No, they won't be signing him, yet.
Per a league source with knowledge of the situation, the Jaguars wanted to learn more about Hardy so that they'll know more about him if at some point down the road they need him…
The Jaguars first considered the possibility of looking at Hardy in March, but they deliberately waited to see how he conducted himself during his search for work….
Whatever and whenever they make a decision, the move won't be influenced, we're told, by public reaction to the possible move. The Jaguars want to win, Hardy is eligible to be signed, and the possibility that someone will criticism the team for giving him another second chance won't be a factor.