Green Bay Packers: Week 3 off-the-radar game balls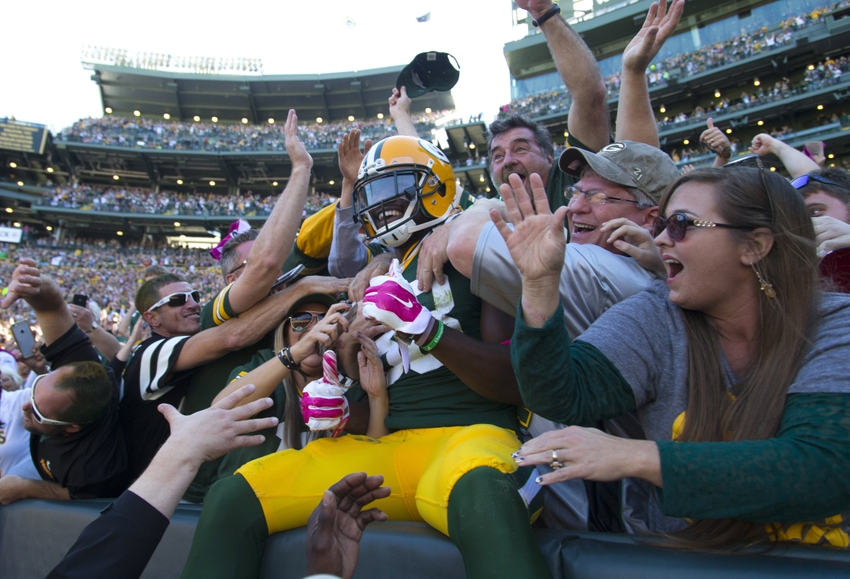 Early on it looked like picking two "Off the radar game balls" would be an easy task with the Packers up 31-10 at the half. Aaron Rodgers was spreading the ball around along with a healthy dose of Eddie Lacy.
Even the "Mash Unit" defense seemed to be holding its own. With both Clay Matthews and Sam Shields sidelined with injuries, one figured the Lions could score along with the Pack.
Green Bay seemed early on that they had heard every gripe from the media about its slow start. Rodgers and company caught fire to start the game. It seemed as though Rodgers and Jordy Nelson hadn't missed a game together.
The suddenly young and thin defense also looked dominant early. As wise men once said "There is a reason you play four quarters".
Just as Green Bay had dominated the first half, Detroit almost duplicated that feat in the second half. Matthew Stafford and company outscored the Packers 17-3 in the second half.
Without further ado; scroll ahead to see who brings home the "Off the radar game balls". Spoiler alert; they both might have a high IQ.
Blake Martinez
Stanford linebacker Blake Martinez had eleven total tackles entering Sunday's game. Martinez almost matched his season total in just one game.
On Sunday Martinez brought down the Lions a total of seven times. Five of those tackles took place in the solo department. An additional two tackles filled the assisted column.
Blake Martinez has looked very consistent through the Packers first three games. The fourth round pick has stepped up to the plate and made an impact in his playing time as a rookie.
In true old school black and blue style; Martinez plays bloody.
An injury to the bridge of his nose during preseason has failed to heal. During Sunday's game Martinez had to have it sewn shut yet again. However, it didn't do much to stop the blood flow in an awkward spot for a middle linebacker.
It will be interesting to see how he builds on his success through his first three games. If nothing else he has acquired the nickname of "Stitch".
Ty Montgomery
Ty Montgomery failed to show up in the receiving category on Sunday. How could he possibly take home a game ball?
Montgomery showed just how smart he really is on Sunday. With the Packers up 7-3; Montgomery was back to receive the kickoff. It appeared Ty Montgomery thought the ball would travel out-of-bounds, shy of the end zone.
In a rule not many people are aware of, Montgomery took his body out-of-bounds while reaching into the field-of-play pulling the ball out-of-bounds.
I'm sure a moment of complete shock and probably some cursing directed his way occurred in Packer Nation. Instead, Montgomery come out looking like a Stanford genius. The ball was moved from the three yard line all the way to the forty yard line.
A gain of thirty-seven yards on the heads-up play by Montgomery. Essentially, the same as if the kicker had booted it out-of-bounds.
Montgomery had one carry for a negative one yard gain, but I think teams see that they have to prepare for a healthy Ty Montgomery, which opens up several packages for the Packers. Montgomery also had a twenty-four yard return in the game.
There you have it. Off the radar game balls for the 2-1 Green Bay Packers heading into a surprisingly much needed week four bye.
On a side note I would like to take this platform to send our condolences to the Miami Marlins on the tragic loss of twenty-four year old phenom pitcher Jose Fernandez. A sad and tragic day.
This article originally appeared on