Green Bay Packers: Week 13 special teams recap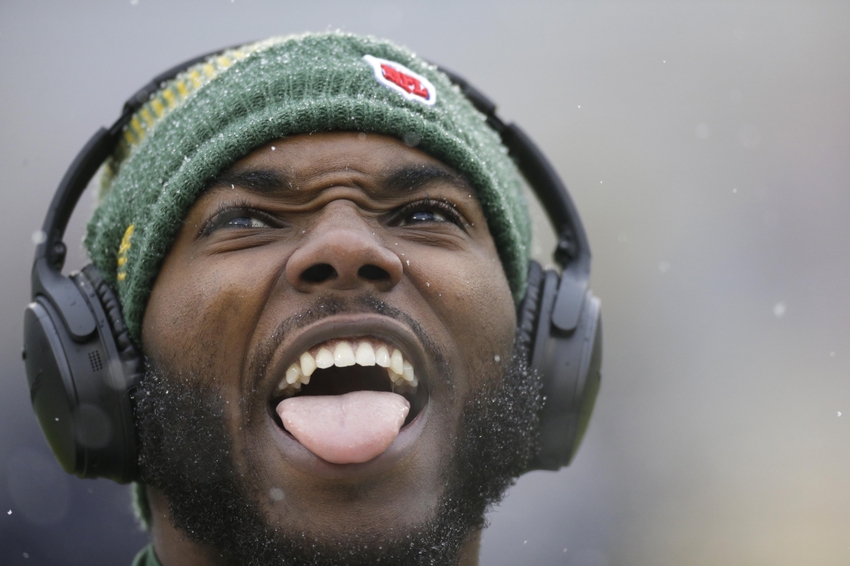 As they continue to try making a late run to the playoffs, the Green Bay Packers came away with a victory in Week 13 to get to 6-6.
The offense struggled through the snow and Houston's defense, but found some things which worked late for two scores to essentially seal the game.
The defense had their best opening half of the season in holding Houston to 0 points, and did enough in the second half for Green Bay to hold onto the lead.
In this messy slog of a game though, the assistance provided by the special teams ended up being pretty important itself.
Here's why.
Mason Crosby
Kickoffs:
Touchback
HOU 6; 29 yard return (HOU 35)
HOU 0; 15 yard return (HOU 15)
HOU 0; 22 yard return (HOU 22)
Scoring:
Extra points: 3/3
Field goals: 0/0
It isn't often we go through a game where Crosby doesn't attempt a field goal. Before this week, it had happened only once this year (Week 2 vs Minnesota); beyond that, it only occurred a total of 22 times in his 150 career games (including playoffs), with a good portion of those being the result of particular game situations (usually in a comeback attempt and/or going for it on 4th down) causing this to happen.
This time was somewhat different. The Packers stayed away from having to make a comeback by never falling behind, and there were no situations which arose for them to need to attempt a 4th down conversion within field goal range.
With that being the case, Crosby's impact had to come completely from kickoffs and extra points. He popped through all three PATs, but his kickoffs were more spotty.
Most of his kickoffs gave little chance to the opposing return unit; one went for a touchback, and the others reached Houston's goal line before respective returns of 15 and 22 yards.
The sore spot on his afternoon came on his second kickoff, and kept him from having a spotless performance. This one was short (only to the Houston 6) before the Texans' Akeem Hunt brought it 29 yards up the field.
The end result of that drive wasn't damaging, but in a game where field position was even more key than usual it could have been the spark necessary to get Houston right back in the game, offsetting what was Green Bay's strong defensive first half.
It isn't something to worry much about, but if a few things had gone differently in this game something like that could be a big reason why Green Bay ends up with a loss.
Jacob Schum
Punts:
47 yards; Touchback
44 yards (HOU 11); Fair Catch
40 yards (HOU 11); Downed
48 yards (HOU 21); 16 yard return (HOU 37)
36 yards (HOU 12); Out of Bounds
With the offense struggling through most of the afternoon, Schum got a pretty big workload. Fortunately, he has become a much more consistent contributor since he last saw this amount of kicks.
In terms of pure distance, this may not look like an impressive effort (no kicks over 50 yards), but based on where these attempts were being made from the majority of them ended up being good showings.
Schum's three shortest attempts pinned Houston within their own 15; with that strong field position advantage, Houston was only able to manage a punt and two fruitless end-of-half drives. His first punt wasn't as good, but with it becoming a touchback there was no chance of a return (touchbacks on punts also still only go to a team's 20 — rather than the 25 on kickoffs — so it isn't as damaging as it could be).
As was a problem in his higher-usage games earlier this year however, the more punts he takes, the more likely there is an opportunity for a mistake. The longest of his punts ended up returnable — which it was, for 16 yards — to give Houston strong starting field position on what became their first score of the game. A big part of that return was the coverage unit's doing however, so we shouldn't heap too much blame on Schum for it.
Overall, it was another strong showing from Green Bay's punter. If he can keep up his penchant for pinning his kicks deep — the main strength which got him on the team in the first place — it will be a massive help for the Packers as they try to close the season strong to give themselves a chance at making the playoffs.
The Return Units
Punts:
21 yard return (GB 47)
23 yard return (GB 40)
0 yard return (GB 38); *GB Penalty* (GB 28)
Downed (GB 2)
Fair Catch (GB 11)
Kickoffs:
28 yard return (GB 30)
39 yard return (GB 44)
*Onside*; GB Recovery (HOU 48)
Most weeks, this area ends up being the weakest of these four groups. This week, they stood out as the best of the group.
Over most of this season, we've seen little production out of the return position. Trevor Davis has a couple good returns earlier on, but he got himself benched with a muffed punt which was fumbled away to the Titans. Since then, Randall Cobb has held his spot as the punt returner, but Cobb had done little up to this game in terms of adding to Green Bay's production.
He wasted no time in changing that narrative here. Both of his first two return attempts went for over 20 yards, gifting his offense with excellent starting position. Those drives didn't become scores, but the punts which followed those drives were made from a spot where his punter could attempt to pin the opposition for their next offensive series; neither turned into points for Houston (turnover on downs, punt).
His other punt returns weren't nearly as helpful, but even though the team was unable to capitalize on his positive additions, the fact that he managed to make them at all is a great sign from the guy who should be the punt returner the rest of the season.
The kickoff returns also managed to be positive showings as well. The first two returns each gave the offense a start at least from their own 30, with the second even getting out near midfield. As with the strong punt returns though, neither was capitalized on; still, it doesn't undo the fact that they were put into a fortuitous position to begin with.
Another positive to take from this is that two different players made those returns (Jeff Janis on the first, Ty Montgomery on the second). Having a multitude of guys able to step in for explosive gains on returns provides the Packers with a powerful set of weapons — something they'll need as the season comes closer to the finish.
The final return was about as simple as it comes, but it is still notable. The onside recovery was a play where the odds were obviously in the Packers' favor (only about 10% of expected onside kicks are recovered by the kicking team), but there was still a chance it could have gone wrong for them (remember the 2014 NFC Championship Game? Of course you do!). Davante Adams quelled any fears of a Brandon Bostick-esque repeat though, recovering the ball to further dampen the miniscule hopes of the Texans at coming back to steal the game.
Even with all the talented weapons on this unit, we likely aren't going to see this sort of return game impact. If they can tap into at least some of that from here on out however, the Packers could actually give themselves a puncher's chance at running the table like their quarterback suggested.
The Coverage Units
Punts:
Touchback
Fair Catch (HOU 11)
Downed (HOU 11)
16 yard return (HOU 37)
Out of Bounds (HOU 12)
Kickoffs:
Touchback
29 yard return (HOU 35)
15 yard return (HOU 15)
22 yard return (HOU 22)
For the most part this unit had a good showing, but there are mistakes which definitely did the team few favors and undid some of the good work being accomplished elsewhere on special teams.
With Schum doing well on his punts for most of the afternoon, the coverage team had only one of the five where they really needed to do much; on it, they were at least in part to blame for the large return allowed to Will Fuller. Schum wasn't able to give it the sort of hangtime which would have helped them, sure, but mistakes in the pursuit of Fuller gave up more yardage than they would have hoped for. That screw-up helped give Houston the necessary field position to begin their first touchdown drive, tying up the game early in the second half after what had been a strong performance by their defense helped them hold a 7-0 advantage beforehand.
The kickoff coverage unit fared well for the most part too, but gave up a nearly 30 yards to Akeem Hunt on his first kick return try. This time the defense held up, but it could have ended in the same manner as that one particular punt.
In games like this, all it usually takes is one or two mistakes to give the opposition the tiny amount of leeway necessary to take control or regain control of a game. With dangerous return options in the coming weeks — including Tyler Lockett of the Seahawks this weekend — these coverage guys better find some way to cut out this sort of play.
If they don't, officially kiss the playoffs goodbye.
This article originally appeared on