Green Bay Packers vs. Jacksonville Jaguars: What to watch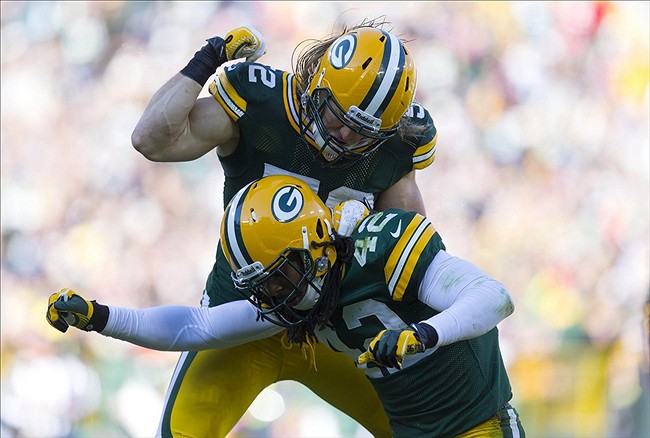 Green Bay Packers fans, the 2016 season is finally upon us.
Each weekend this season, I'll preview the Packers game with three specific things to watch, as well as a prediction.
In addition to the factors that will be discussed on the following pages, the Packers head into 2016 as the proverbial Super Bowl favorite among many prognosticators … that can be a blessing or a curse. We'll find out how that turns out.
In addition, we've got the 2016 version of Jordy Nelson hitting the turf for the first time since last August, while a slimmer, more determined Eddie Lacy is poised for a career season.
But there's so much more on the line when the Packers take on the Jaguars in 90-plus degree temperatures Sunday.
We'll turn things up a notch right here.
Turn the pages for what I feel are three of the top things to watch for this coming Sunday …
Battle in the Trenches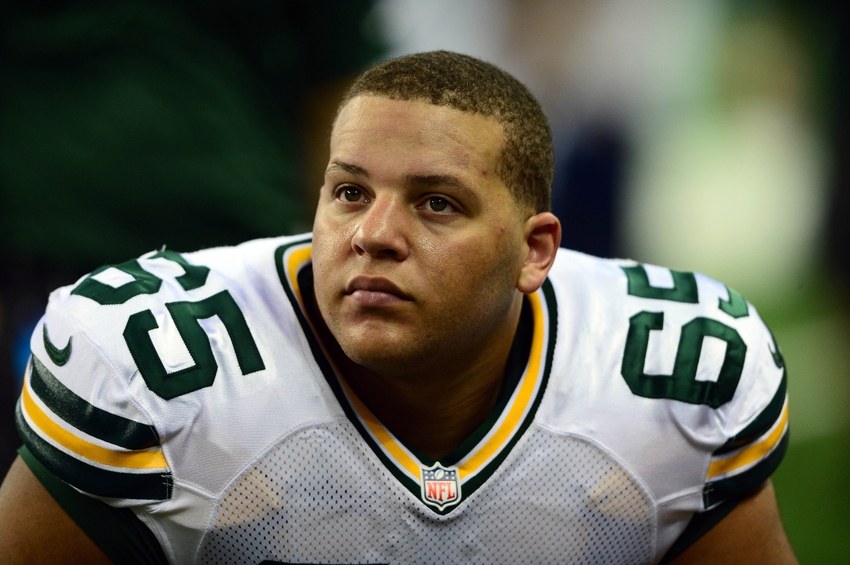 Though quarterback is undeniably the most important position in the game, NFL football is still largely won and lost in the battle on the line of scrimmage.
Unfortunately, both the offensive and defensive lines are huge question marks for the Packers going into Jacksonville.
I've already written about the Josh Sitton release. It's a storyline that's been beaten to death. More relevant than the absence of Sitton, though, is the presence of Lane Taylor. He should be able to hold up just fine in the run game, but he's struggled at times in the preseason picking up blitzes and keeping defenders in front of him in the passing game.
The Jaguars will try to take advantage of Taylor's inexperience by attacking him with Malik Jackson, the defensive tackle signed this offseason from the Denver Broncos.
Jackson had a breakout season last year with five sacks and signed a huge six-year, $90 million contract with the Jaguars this offseason.
On the defensive line, depth is the question. Mike Daniels and Letroy Guion form a solid starting combination in the nickel defense, but someone else will need to step up in base packages and in relief. Kenny Clark should be ready to play after battling back issues for the past few weeks, but he hasn't come along as quickly as the team would have hoped this summer.
Dean Lowry has also not shown much, while Christian Ringo has flashed a few times but not enough to make fans comfortable.
One of either Clark, Lowry or Ringo will need to step up in the next four weeks to hold the team over until Mike Pennel returns from suspension.
New Additions
The 2016 Packers have more new faces on their team this year than usual.
First and foremost, of course, is Jordy Nelson in his return from injury. Though he isn't an "addition," Nelson's recovery will go a long way toward bringing the Green Bay offense to the heights it reached from 2011 to 2014.
From all indications, Nelson will be full go. But will he actually play the entire game? Will Mike McCarthy send him deep on a shot play? Will he and Aaron Rodgers retain their unspoken chemistry?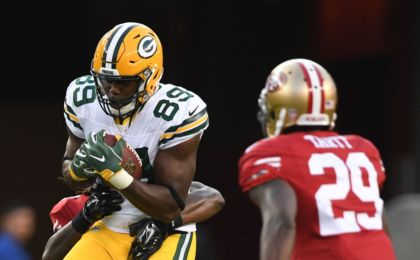 The second big addition is Jared Cook. Based on what he's shown in the preseason, Cook should be the starter at tight end. Mike McCarthy will probably never stop calling tight end quick outs, so hopefully Cook will finally be able to make those plays worth something.
If he can resemble a Jermichael Finley presence in this offense, that will go a long way toward cracking the two-deep shells which defenses have traditionally used against the Packers' explosive passing game.
Finally, the front seven rookies on defense will need to be ready to play to slow down the Jaguars' offense. Kenny Clark and Dean Lowry, as I said previously, have not shown much yet, but they'll need to to be ready to perform at least in spot duty.
Blake Martinez, on the other hand, has been a star of the offseason. He appears to be the best coverage linebacker the team has had in some time, and he'll be needed to blanket T.J. Yeldon, Chris Ivory and Marcedes Lewis in third-down situations.
Young Secondary
The Jaguars' strength last year was their passing attack, and that's what it will be again this year. Blake Bortles is a flawed, but gifted quarterback, and Allen Robinson is one of the best receivers in the entire NFL.
Dom Capers should take care to keep Sam Shields on Robinson as much as possible, because every other corner will find themselves challenged to stay with him consistently. The Jaguars' second and third receivers, Allen Hurns and Marqise Lee, will provide stiff tests to Damarious Randall and Quinten Rollins. Randall has continued to struggle with deep passes this preseason. That's a weakness that he can't allow to be exposed in this game, especially if he ends up matched up on Robinson.
Rollins, meanwhile, will be playing as a full-time starter for the first time. It will be interesting to see if he plays in the slot for the majority of the game, or if Capers rotates the corners as he has throughout camp.
The good news is that these young corners have one of the best safety combinations in the entire NFL behind them in Morgan Burnett and Ha Ha Clinton-Dix.
For the Packers to prevail, Clinton-Dix in particular will need to provide excellent deep coverage.
Prediction
There's so many unknowns in the first game of the season. But ultimately, I think that Eddie Lacy and Jared Cook are the keys for the Packers' win. A balanced offense and a threat in the middle of the field should be enough for the offense to return to the levels that they've enjoyed for the majority of Aaron Rodgers' tenure. This won't be a blowout, but expect the Packers to fly home 1-0.
Packers 27, Jaguars 21
This article originally appeared on