Green Bay Packers vs. Jacksonville Jaguars key matchups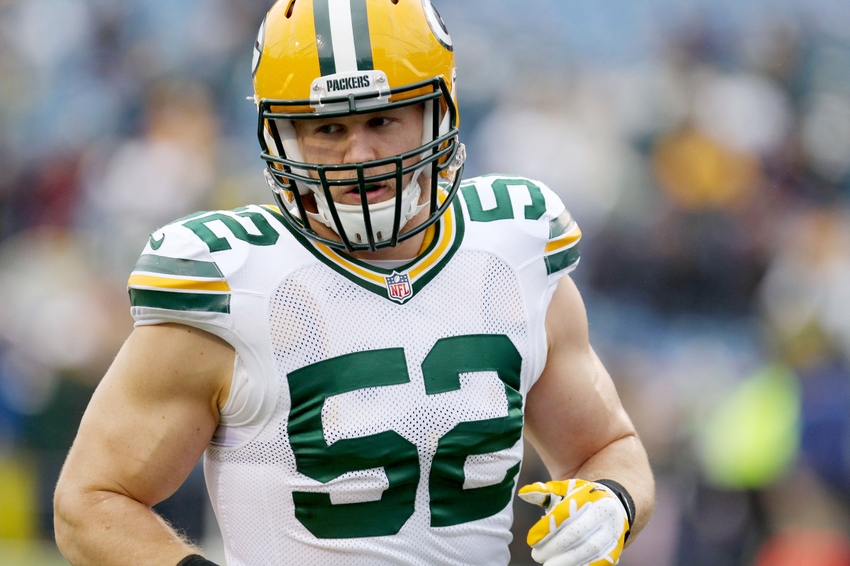 The Green Bay Packers' first real test in their quest to claim the elusive Lombardi Trophy begins in three short days as Aaron Rodgers and company travel to the tropical Sunshine State to take on the upstart Jacksonville Jaguars.
A wide-lens view of this opening-week showdown indicates two teams with comparable offensive weaponry capable of generating 40 points on any given Sunday.
But while the Jags' defense is loaded with a remarkable assortment of young athletes that are currently in the process of learning to play together, the Packers have the edge in terms of overall experience.
Of course, Mike McCarthy and his guys will be playing in an unfamiliar environment where it is sure to be hot and muggy in early September. The past reminds us that the elements could at any time serve as a great equalizer.
Outside of a few fluky affairs that occasionally take place, NFL games are by and large determined by individual matchups.
The following pages provide two that should play a major role in deciding this outer-conference meeting.
Check them out …
Jared Cook versus Jaguars LBs and Safeties
The Jaguars have long had their share of issues in defending tight ends. The 2015 season saw them surrender the second-most touchdowns to the position (11) and the sixth-most fantasy points (150.5), according to FFToday.com.
Linebacker Telvin Smith, along with safeties Johnathan Cyprien and Tashaun Gipson, will take on the task of patrolling the middle of the field.
Richard Rodgers is the type of player who will catch a six-yard curl route and immediately go down as he lacks the speed to run away from the opposition. He won't be the one preventing Jacksonville's coaching staff from getting a good night's sleep.
Jared Cook, however, is a different matter given his ability to box out defenders with his huge frame. The six-foot-five, 254-pound veteran is a hard man to bring down not only because of his size, but he also possesses the speed to run away from linebackers.
In addition, the former Ram can also be effective on crossing routes due to his uncommon lateral agility to give his quarterback just enough room to squeeze passes in his direction.
The 25-year-old Smith is a rising star at his linebacker position that excels in playing downhill, but also has a feel for dropping back into coverage. But at barely 220 pounds, the former Florida State Seminole can get exploited in trying to matchup with physical tight ends that outweigh him by 30 or more pounds.
Cyprien, on the other hand, is strictly a box safety who will hope to benefit from the presence of the newly-acquired Gipson.
But while the one-time Cleveland Brown has made a name for himself by being a ball hawk that can turn his hips and blanket receivers, he was often out of position last year.
His Pro Football Focus pass-coverage grade, in fact, tumbled from 8.0 in 2014 to -7.4. Opposing quarterbacks feasted on Gipson in the passing game by averaging a 115.7 quarterback rating on plays in which he was targeted.
You can be sure that McCarthy will have some plays up his sleeve to test the middle of Jacksonville's defense with his new toy Cook now in the mix.
Let's move on …
Packers edge rushers versus Kelvin Beachum and Jermy Pernell
Only three teams (the Titans, Browns and 49ers) gave up more sacks in 2015 than Jacksonville (51).
No other quarterback, moreover, has been sacked more than Blake Bortles over the past two seasons (106).
To remedy this chronic ailment, general manager David Caldwell has enlisted the services of former Steelers bookend Kelvin Beachum and kicked the underperforming 2013 first-round pick Luke Joeckel inside to left guard.
Beachum, though, is returning from a torn ACL and played all of 12 snaps during the preseason. The fifth-year tackle will surely be tested by one of the league's premiere pass rushers in Clay Matthews this Sunday, who will look to befuddle the new Jaguar with a host of signature pass-rush moves.
While Beachum can be a nasty and intense competitor, he isn't as effective when asked to stop a moving target in space. Both Matthews and Datone Jones have the lateral moves to elude him in those types of situations.
Beachum's lack of reps in the preseason not only affects him individually, it also points to a lack of chemistry between him and Joeckel on the left side as defensive coordinator Dom Capers will almost certainly look to take advantage of this with his bag of exotic blitzes.
The Jaguars' right side of the line is much more stable with 30-year-old tackle Jermey Pernell holding down the fort following a solid season in which he started 15 games and played 982 of 1,058 snaps.
Matthews and Julius Peppers will be alternating with Jones and Nick Perry in bringing the heat on passing downs. The Jags are sure to have some breakdowns as the front line will require some time to jell particularly on the left side.
This article originally appeared on