Green Bay Packers vs. Indianapolis Colts: Lombardi Ave predictions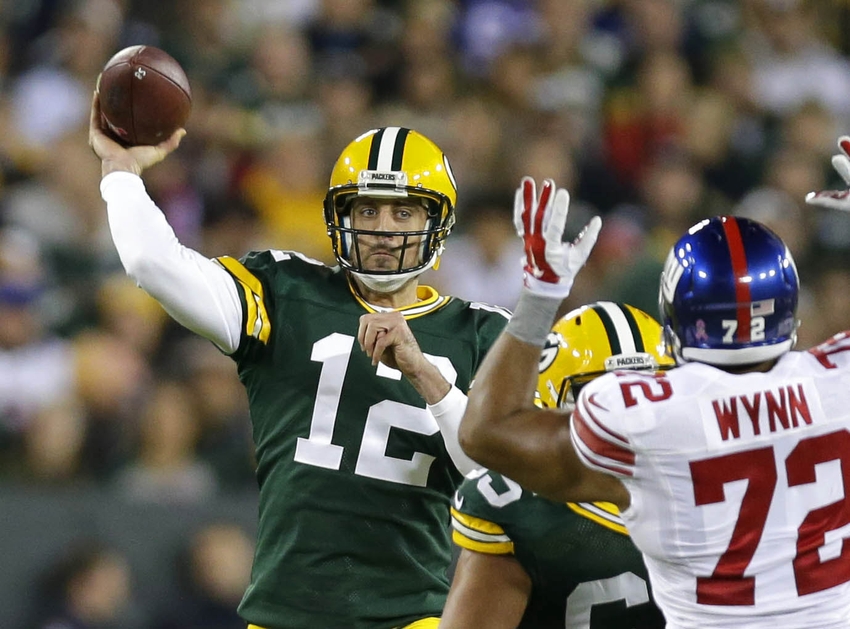 Will the Green Bay Packers get back on track against the Indianapolis Colts in Week 9?
The Lombardi Ave staff has their say as the Packers return to Lambeau Field before a three-game road stretch.
The Packers will be without Damarious Randall, Jared Cook, James Starks and JC Tretter. Clay Matthews, Quinten Rollins, Randall Cobb and Demetri Goodson are all questionable. Yikes. The good news is Corey Linsley returns to step in for Tretter, while Ty Montgomery and T.J. Lang look set to play after being removed from the injury report.
Will Green Bay take victory at Lambeau?
Freddie Boston: The Packers will win this game not only on the back of their recharged offense, but also with one of the league's best pass rushes.
No quarterback has been sacked more than Andrew Luck this season. With Clay Matthews expected to return, the Packers have more than enough talent to hold permanent residence in the Colts' backfield.
Nick Perry is playing the best football of his career, and you have to love the play of the big guys up front.
Last week was a struggle, but Dom Capers' unit rebounds and sets the offense up to win the game.
Packers 27, Colts 17
Brad Miller: The Packers offense is finally starting to get some rhythm and confidence going. It has taken a while for Aaron Rodgers to get his mojo back. It has taken a while for the first-, second- and third-year receivers to gain separation and be where Rodgers is throwing the ball.
The Packers will look to continue their offensive chemistry against a Colts defense that has struggled a lot of this season and last. It looks like they will be getting their best defensive player in DB Vontae Davis who just passed concussion protocol yesterday.
The Packers should find the time on offense to make plays. The defense will have continue with the same cast as last week to stop Indy QB Andrew Luck and his numerous weapons on offense.
Packers win in a shootout.
Packers 34, Colts 27
Joe D'Aloisio: The key to victory will be the Packers ability to get to Andrew Luck, who has been sacked 31 times, the most in the NFL. Expect the Packers front seven to dominate with or without Clay Matthews. If Matthews plays, it will be a field day. Also, the Packers will need to create turnovers something they have struggled with throughout the season.
Aaron Rodgers and the offense should continue to click despite all the injuries/inconsistent play and Green Bay will move to 5-3 after defeating Indianapolis.
Packers 35, Colts 20
Kenn Korb: The Packers and Colts both come with off losses, but while Indianapolis had a terrible outing on both sides of the ball, Green Bay nearly came away with a win due to their offense continuing to show off excellent rhythm.
Here they face an even faultier defense, while their own should see a boosted improvement with injured players returning. The final margin should be multiple scores, and still likely won't be evident of the distance between these two teams.
Packers 34, Colts 17
Ralph Mancini: The Packers'pass-first, ask questions later offense should pick up right where it left off last week and exploit a Colts' defense that features neither a fierce pass rush nor a particularly talented secondary outside of Vontae Davis, who may be one of the most overrated cornerbacks in recent memory.
But Green Bay's offense isn't the concern here—Andrew Luck is. No lead is ever safe with the fifth-year pro behind center considering he's already piloted 13 come-from-behind victories in only 63 games as an NFL quarterback.
So, yes, the Colts have the firepower to make this one interesting for a bit, but ultimately the Packers are a far better team in the trenches and they generally do not beat themselves with penalties.
Indy not only ranks as one of the more penalty-prone squads, but they have established a pattern of committing those infractions at the most inopportune times.
Chalk one up for the home team.
Packers 38, Colts 29
This article originally appeared on