Green Bay Packers: The absence of Clay Matthews hurting defense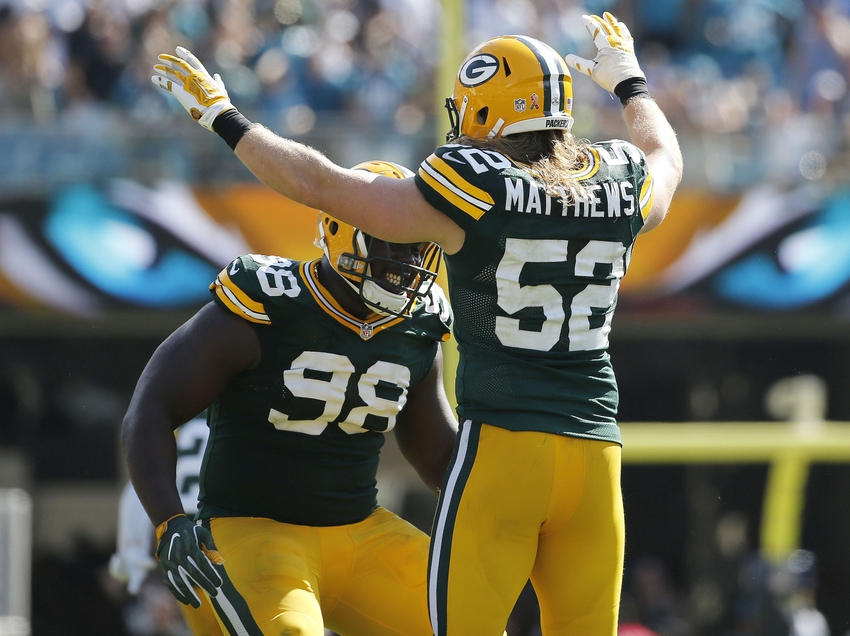 The absence of Clay Matthews is starting to be more than noticeable on the Green Bay Packers defense. Last Sunday, they played against the Indianapolis Colts, a gam in which they ultimately lost. The lack of energy on both sides of the ball is what led them to that loss.
Clay Matthews was ruled out for Sunday and his presence could have easily made a difference. There are at least a handful of plays that he could have played a big role in. Time after time, Andrew Luck was getting off passes that he shouldn't have even been able to complete in the first place. We saw it happen on a few big third down plays. Should the defense have stopped him? Absolutely, but not having Matthews on the field was a bit too obvious on those plays.
Matthews is excellent at bringing pressure on QBs. I'm a firm believer that he wouldn't have let Luck get off some of those passes. This by no means excuses the Packers from the loss, though. They knew which players they had going into the game and there are plenty of defensive players, other than Clay Matthews, that have come through this season.
Jake Ryan and Blake Martinez will shape up to be some good or even great defensive players. We've seen proof of that this season. Nick Perry going quiet this game is also not an excuse. Sure, the Packers are plagued with injuries this season, but so are a lot of other teams. These young players have the potential to live up to the standards of a Packers defense. They just need to get there sooner rather than later.
It's safe to say that no one wants to miss out on the playoffs. At the time of writing this, Clay Matthews is still listed as "questionable." If he doesn't end up playing the next game, or any other games this season for any reason, the defense just can't give in.
The absence of Clay Matthews hurts. The absence of any Packers starters does. But the reality is, the teams needs to focus on getting better instead of focusing on what players are going to be out week to week.
This season has been a rough one to watch from a fan's perspective and the organization likely feels the same way. The defense can't continue to collapse the way it has through the team's first eight games. Sure, they have a great run defense, but that won't mean anything if the team can't pressure QBs or protect against the pass.
Let's hope Clay Matthews is back soon. Maybe then we'll see at least some slight improvements with this defense. Until then, let's hope the Packers can figure it out before it's too late.
This article originally appeared on