Green Bay Packers: Ranking Mike McCarthy's potential replacements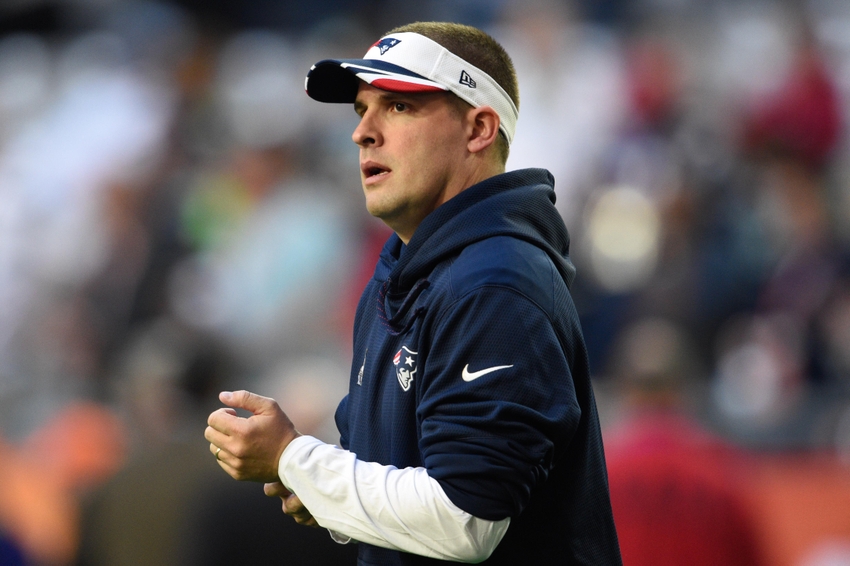 Have we reached the point of no return with Mike McCarthy? Is it possible to imagine an improbable late-season turnaround that will see the Green Bay Packers win a watered-down NFC North and ride into the playoffs for an eighth consecutive season?
Dreams of a Hollywood ending for this year's eroding Packers' squad are just as realistic as that ole Disney tale of a downtrodden scullery maid who meets her dashing prince and rides off into Neverland on a gold-trimmed purple carriage (that movie is Cinderella for those of you that aren't up to speed on classic princess movies).
These aren't your daddy's 2010 Packers and they aren't even last year's version that wearily trudged their way through long stretches only to reemerge during postseason play.
No, this year's band of brothers continually start off games like a collection of rental mercenaries that dutifully go through the motions with an apathetic spirit that can take an entire quarter—or longer— to break out of.
And when mounting injuries and slow starts are then accompanied by an utter lack of discipline in the form of penalties, it becomes increasingly more difficult to envision any light emanating from the deep, dark tunnel that has become the remaining portion of the 2016 regular season.
If all this wasn't enough to dim any devoted Cheesehead's outlook, we have yet to touch on our head coach's ponderous play-calling or his total mismanagement of the running back position or his insistence in featuring a tight end with zombie-like agility in Richard Rodgers over young, dynamic receivers (Trevor Davis, Geronimo Allison, et. al) that are deserving of added reps.
In summary, after 11 seasons as the head man in Titletown, McCarthy's expiration date has come due. Veiled critiques by Aaron Rodgers have done nothing but cement the notion that the veteran head coach has lost control over his players.
Though the front office will publicly continue to support the Pittsburgh native that has indeed built a tremendous resume over the past decade and won a Super Bowl to boot, they would have to be either delusional or blind not to recognize that a complete coaching overhaul is almost assuredly in order at season's end.
Members of Green Bay's fanbase have already begun speculating about some of the names that will be in play once team brass begins its head-coaching search in earnest.
Here is one man's view of several qualified coaches that can return the Packers to a position of prominence that most of us have become accustomed to. Some of these choices, however, will be readily available to take over the reins while others have virtually zero chance of relocating to Green Bay given their present standing with other franchises or programs.
15. Urban Meyer: The stern, but brilliant offensive mind has won national titles with the Florida Gators and Ohio State Buckeyes by using an all-shotgun, three-receiver spread and a modified version of it in Columbus that focuses more on the utilization of the power running game.
There's little doubt that the adaptable Meyer would excel at the next level, but past health concerns and his close relationship with his family make taking on a more stressful NFL coaching position nothing more than a feel-good fairy tale. Probability: 0.5 percent
14. Nick Saban: He's not the most likable character—actually there isn't much to like here from a personal level—but the defensive mastermind gets results wherever he goes…except in the NFL that is. Yes, we all remember his one uninspiring season as the coach of the Miami Dolphins in 2005 when he left his organization high and dry after he promised to stick around and see through his commitment.
The winner of five national championships barely tolerates his media obligations in Tuscaloosa, which would only mushroom in the pros.
In addition, Saban loves being thought of as the main attraction and would probably have a hard time turning a blind eye to many of the antics of modern-day pro athletes that are significantly more outspoken than most college kids on scholarship. Probability: 0.5 percent
13. Jim Harbaugh: Packers' fans may not be very fond of former quarterbacks that used to take snaps for the division-rival Chicago Bears, but in Harbaugh's case, they would probably make an exception.
Unlike Saban and Meyer, the 52-year-old Toledo, OH native has had success at both the college and pro levels by employing a pro-style system that he's capable of adding numerous wrinkles to.
Harbaugh has quickly turned around a floundering Michigan program and has them playing better than they have in about a decade.
But while I think the one-time 49ers' coach will someday return to the NFL in his quest to get back to a Super Bowl—and finally win one—he won't be looking to walk away from his alma mater leaving behind unfinished business. Harbaugh will make his way back once he conquers at least one national title as a Wolverine. Probability: 3 percent
12. Sean Payton: What's not to like about the Saints' longest-tenured head coach of all time whose team is consistently among the league leaders in yards gained?
Payton is a straight shooter, media-friendly and one of the best at working with quarterbacks. But here's the one stumbling block—his contract.
Payton is under contract with New Orleans until the end of the 2017 season and with Drew Brees not looking like he'll be hanging up his cleats any time soon, the smart money says the 52-year-old play caller will fulfill his obligation. Probability: 5 percent
11. Matt Patricia: He doesn't have the typical coaching background in that Patricia was never a college or pro player, but what makes him unique is the fact that he majored in aeronautical engineering at Rensselaer Polytechnic Institute (RPI).
Bill Belichick's right-hand man started out as an offensive line coach upon arriving to New England and has settled in as the defensive coordinator. The man in the sleeveless hoodie has the utmost confidence in Patricia, who's been responsible for calling defensive plays since 2010.
The young coordinator's resume is mighty impressive, but my thinking is that the Packers would rather bring in an offensive coach that can connect with their franchise quarterback as he enters the latter stages of his illustrious career. Probability: 5 percent
10. Tom Coughlin: Watching Coughlin being inducted into the New York Giants Ring of Honor last Monday night was a proud and deserving moment for the long-time 70-year-old coach, but let's not forget why he was replaced last January.
Coughlin repeatedly made bad calls in pressure situations (see Week-13 loss to the Jets among others) that resulted in the Giants only winning six games.
Hiring a man with two Super-Bowl rings will instantly command the respect of his players once he walks into the locker room, but that will have a short shelf life if his teams continue making the types of mental mistakes the Giants became infamous for during the final years of Coughlin's tenure in the NY/NJ Tri-State area.
The highly-respected elder statesman has name value, but no thanks. I'd rather bring in a more innovative offensive mind and I think Packers' decision makers would agree. Probability: 5 percent
9. Mike Shanahan: The old master reportedly interviewed for a number of teams prior to the latest round of hirings, but was passed over in favor of younger, more marketable candidates. But "younger" doesn't always equal "better."
Shanahan has a tried-and-true offensive system that relies of a zone-blocking scheme designed to make defenders run laterally and wear them out rather than engaging them head-on.
The two-time Super-Bowl winner specializes in exploiting his opponents' greatest weakness whether that means lining up with three tight ends or going five wides in an empty-backfield set.
His style of coaching works best with an athletic quarterback that can get out of the pocket and use his legs. Shanahan will certainly have that in Rodgers.
The 64-year-old's failings in his most recent post as Redskins' HC were due in large part to not having the right type of quarterback to work with. Robert Griffin III, for instance, was forced on him and things predictably went south. Probability: 15 percent
8. Rob Chudzinski: "Chud" is well-respected in league circles as someone that plays to the strengths of his personnel. He also realizes that there's more than one way to skin a cat and will diversify his weekly game plan according to the competition he's facing in any given week.
In addition to revitalizing the Colts' offense with a now healthy Andrew Luck at the helm, Chudzinski also did a remarkable job as the Carolina Panthers' offensive coordinator in 2011 by transforming one of the worst offenses into a potent unit with rookie quarterback Cam Newton leading the way.
His unexpected—and premature— firing from his head-coaching job with the Cleveland Browns could be viewed as a black mark against the Ohio-born former tight end, but he was fully supported by all of his players and just got caught up in a bad situation governed by a poor management group. Probability: 25 percent
7. Jim Bob Cooter: Wouldn't it be great to poach our division-rival Lions by depriving them of their brilliant young offensive coordinator?
The man with the funny name was the driving force behind last season's turnaround that saw the Lions go from a 1-7 disaster to finishing the 2015 campaign with a respectable 6-2 record and save Jim Caldwell's job in the process.
It's no coincidence that Matthew Stafford's level of play has dramatically improved with Cooter at the controls. The franchise signal caller has registered a 37:7 touchdown-to-interception ratio since the Tennessee-native assumed play-calling duties.
Stafford has been getting the ball out of his hands a lot quicker in an effort to target the team's myriad weapons in the shallow passing game (Anquan Boldin, Eric Ebron, Theo Riddick, Golden Tate, etc.) that specialize in gaining yardage after the catch.
What's the 32-year-old's secret to his immediate success? It goes beyond solely understanding his personnel and putting them in the right positions to produce; JBC is also a master communicator that can clarify his concepts to his players and eliminate any points of confusion.
It's not a matter of if, but when Cooter gets a head-coaching gig. So why don't the Packers get their hands on this potential star-in-the-making before someone else does? Probability: 25 percent
6. Darrell Bevell: The one-time Packers quarterbacks coach may forever be remembered for his decision to throw the ball at the one-yard line instead of letting Marshawn Lynch pound it in during the waning moments of Super XLIX.
That call had disastrous ramifications for the Seahawks and is probably the reason why Bevell hasn't yet been offered a head-coaching job.
The former Wisconsin Badgers' starting quarterback has generally been known to run the ball by playing a physical brand of football while also throwing it deep.
Bevell has recently worked around the limitations of his subpar offensive line by calling lots of quick passes. But unlike McCarthy who relies on his receivers to individually gain separation on their own, the Seahawks OC is a proponent of using stacks and trips formations to scheme his wideouts open.
At his best, Bevell can be varied and multiple in his play-calling, but he's also shown a tendency to deviate from what's working by calling too many pass plays, for instance, when the ground attack is averaging well over 4.0 yards per carry.
There have also been times when he fails to do the obvious that gives him the best chance of putting easy points up on the board, such as targeting Jimmy Graham in the red zone.
The concern here isn't Bevell's knowledge or ability to adapt to his personnel, but rather it deals with whether he can make the right call under pressure. In the past, he has fallen into the trap of outthinking himself when keeping things simple was the way to go. Probability: 25 percent
5. Josh McDaniels: This one-time wonderkid struck out in his first head-coaching opportunity with the Denver Broncos for a variety of reasons, including being impulsive and drafting poorly.
But McDaniels' most damaging flaw was his silly attempt of trying to be another version of his predecessor, Bill Belichick, by maintaining a cold and stoic demeanor around his players.
The young thirty-something reluctantly accepted the fact that his draconian style of leadership was a big turnoff for many of his guys that didn't put forth their best effort for him when things began going south.
To his credit, McDaniels has reportedly learned from his mistakes and has even sought out the counsel of Hall-of-Fame coach Tony Dungy in a personal bid to overcome his weaknesses.
The man who once spent a first-round pick on Tim Tebow has redeemed himself by returning to New England.
The now 40-year-old play caller has been masterful at changing his plan of attack not only from week-to-week but drive-to-drive, whether that means loading up on tight ends and handing it off to LeGarrette Blount or bringing the smaller James White or Dion Lewis into the game and feeding them the ball on short screens and shallow routes.
What makes his attack so tough to game plan for is how McDaniels disguises his plays in an effort to conceal tendencies opponents can hone in on.
The bottom line with McDaniels is that he's very qualified to take over a head-coaching position from an X's and O's standpoint. Handling the media and relating to his players are the two factors that could continue barricading his advancement. Probability: 25 percent
4. Bill Musgrave: The one-time backup journeyman quarterback has added major juice to the Raiders' offense since coming aboard in 2015. Most of his players and colleagues will attest to Musgrave playing to the strengths of his personnel, which in his case means getting the ball in the hands of Amari Cooper and Michael Crabtree.
The lethal receiving duo was on the receiving end of 45.8-percent of the team's pass targets last season. This year both wideouts rank first in first-down catches (70) and catches resulting in third-down conversions (26).
The rapid development of quarterback Derek Carr can be viewed as another feather in Musgrave's cap considering how the offensive coordinator has put his young gun in optimum conditions to thrive.
To date, Carr has been the least-sacked player in the league among quarterbacks with over 200 passing attempts. Much of that is due to better personnel upfront, great protection schemes and Musgrave's ability to diversify his plan of attack.
In a recent win over the Broncos, the long-time NFL assistant made use of heavy sets that often featured a sixth offensive lineman to pound the ball for 218 yards and three touchdowns.
Despite his team's recent success, Musgrave continues to work his magic in relative obscurity. But just because the national media hasn't yet taken notice, doesn't mean that league decision makers aren't keeping tabs on the 49-year-old strategist. Probability 25 percent
3. Scott Linehan: The Washington native has found his groove this season with a rookie quarterback behind center in fourth-round pick Dak Prescott.
The Mississippi State product credited Linehan with helping him adjust to the NFL by allowing him to play his game.
In all fairness, Dallas' on-field personnel could make just about any coach look good considering a dominant offensive line that paves the way for an unstoppable ground attack.
Consistently establishing the run is the secret sauce that enables the Cowboys to dictate the pace of games, take time off the clock and keep defenses guessing with the mobile Prescott who is always a threat to tuck the ball in and use his legs to advance the pigskin.
Linehan's biggest strength is his ability to forge a true partnership with his quarterbacks and letting them have a say in carrying out the weekly game plan. Upon arriving in Big D two years ago, he immediately built a level of trust with Tony Romo that had been nonexistent with the prior coordinator, Bill Callahan.
There's little doubt that Linehan would indeed be the perfect coach for a quarterback of Rodgers' stature and experience.
The one overriding concern with the NFC-East-based coordinator is the fact that he can be too much of a nice guy—a character trait that some outspoken veterans could potantially take advantage of during a losing streak.
Long-time supporters of the Rams will certainly recall Torry Holt and Steven Jackson publicly bickering with their coach on the sidelines during the last days of a legendary team known to many as The Greatest Show on Turf before they totally disbanded. Probability: 25 percent
2. Todd Haley: He's brash, fiery and passionate, but above all, Haley gets results. The 49-year-old Steelers' play caller initially ruffled some feathers when he instructed Ben Roethlisberger to get rid of the ball quicker in an effort to emphasize the short passing game.
In five seasons in the Steel City, Haley has played a major role in turning a pass-first offense under Bruce Arians into a more complete unit that can put up huge numbers on the ground and in the air.
It's hardly a coincidence that the Black and Gold have consistently ranked as a top-5 offense in total yards in each of the last three seasons.
One can certainly argue that the Georgia-born and Pennsylvania-raised coach has extended Big Ben's career as evidenced by the fact that Roethlisberger's sack frequency has dropped every year since 2013.
When you combine the positive impact he's had with the Steelers with his past success as Arizona's offensive coordinator, his brief and disappointing experience as Kansas City's head coach seems more like a case of the wrong man in the wrong place at the wrong time.
Rodgers recently lamented that no one is holding players accountable for their performances after Green Bay's recent loss to Tennessee. Haley has the type of fire-and-brimstone personality that will undoubtedly make athletes fear for their jobs. Probability: 25 percent
1. Kyle Shanahan: Much like his dad, Mike, the younger Shanahan features a zone-blocking scheme that requires athletic blockers to move laterally to a spot with the intent of clearing up wide-open creases for running backs to run through.
Countless ball carriers have had success in the Shanahan system, including both Devonta Freeman and Tevin Coleman, both of whom have become arguably the best one-two punch at the position this year and have had a major hand in turning the Falcons into a legitimate Super-Bowl contender.
Not only can Shanahan come in and revive an almost non-existent Packers' running attack, but he's also been known to coax career years out of his "X" receivers by continually peppering them with targets as he's done with Josh Gordon and Pierre Garcon in his previous stops.
Can the rising star among NFL coaches do the same with a rapidly improving Davante Adams? That remains to be seen.
Shanahan has encountered his share of pitfalls over the years, but in his defense, the 36-year-old had never worked with a true franchise quarterback until his arrival in Atlanta.
Mike's boy has also proven resourceful in recognizing the reasons for Matt Ryan's struggles last season and is calling more plays that his less-than-mobile signal caller can prosper in by keeping him in the pocket.
Shanahan will be the hot name that general managers will be standing in line for once the regular season comes to a close. His youth, bloodlines and recent work will make him hands-down the most desirable head-coaching candidate.
Who knows if Kyle will consider bringing in the elder Shanahan as an advisor or assistant coach? Now that would something that any distressed franchise can get excited about. Probability: 50 percent
This article originally appeared on