Green Bay Packers QB Aaron Rodgers voted No. 2 player in NFL Network's Top 100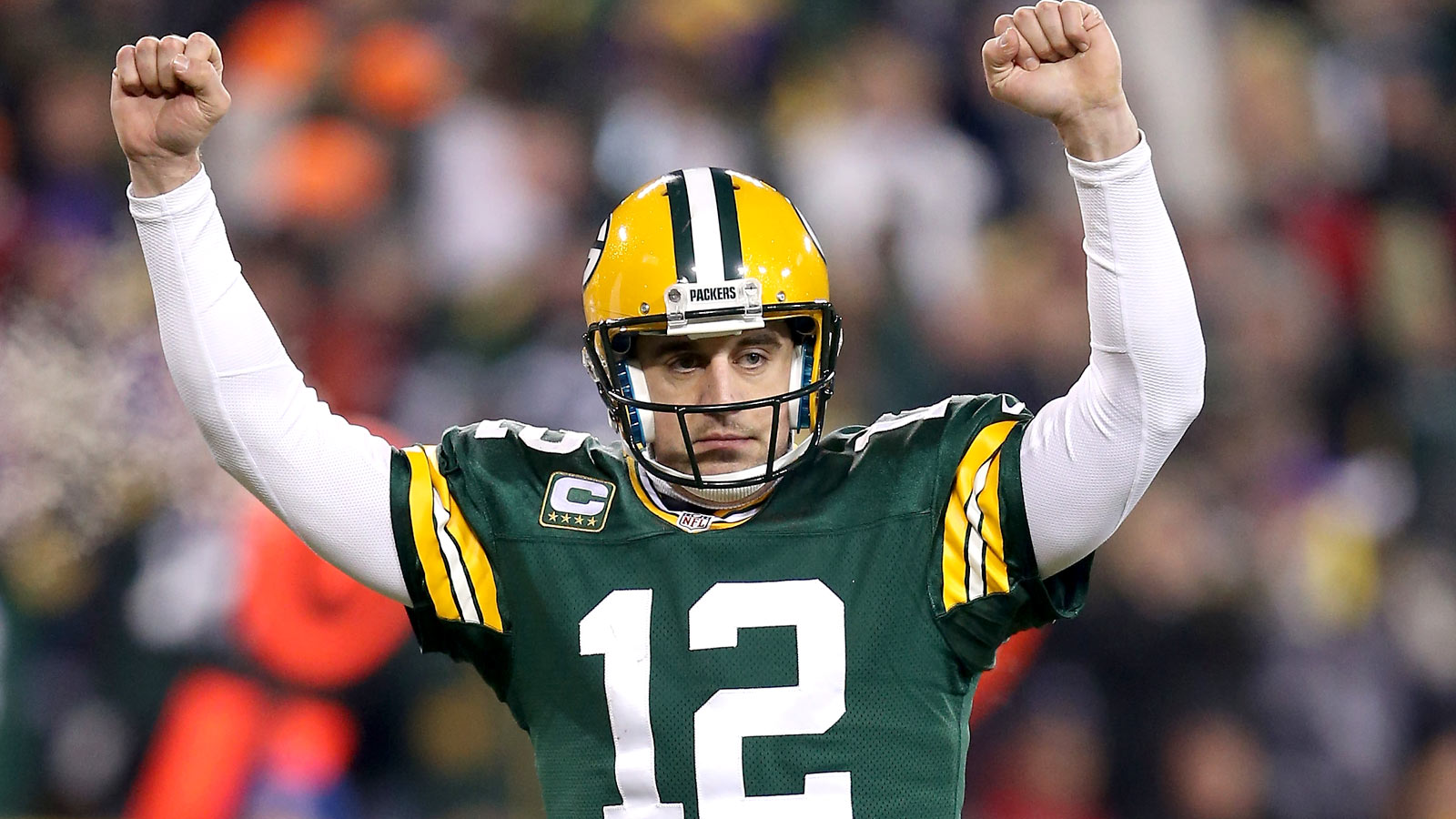 NFL Network unveiled the last 10 players on its Top 100 Players of 2015 countdown, and Green Bay Packers quarterback Aaron Rodgers came in at No. 2. Rodgers was the highest ranked quarterback on the countdown.
NUMBER 2: The highest ranked QB on #NFLTop100. @Packers QB @AaronRodgers12 pic.twitter.com/xzHEe8HbCf

— NFL Network (@nflnetwork) July 9, 2015
Rodgers, who was the No. 11 player on last year's countdown despite missing seven games, won the league's Most Valuable Player award for the 2014 season, after throwing for 4,381 yards, 38 touchdowns and only five interceptions. He also won MVP for his efforts during the 2011 season.
The only player ranked ahead of Rodgers on the countdown, determined by player votes, was Houston Texans defensive lineman J.J. Watt. Upon being named the No. 1 player, Watt conceded that Rodgers should have been ranked ahead of him.
"@AaronRodgers12 definitely deserves (to be number 1). There's a reason he won MVP." - @JJWatt pic.twitter.com/vyYTbLcjvS

— NFL Network (@nflnetwork) July 9, 2015
Even though Rodgers wasn't the top player on the countdown, the Packers must feel pretty good about having the league's best quarterback leading them into the 2015 season.
(h/t NFL Network)
Photo Credit: Andy Lyons/Getty Images