Green Bay Packers Pro Shop pushing Brett Favre memorabilia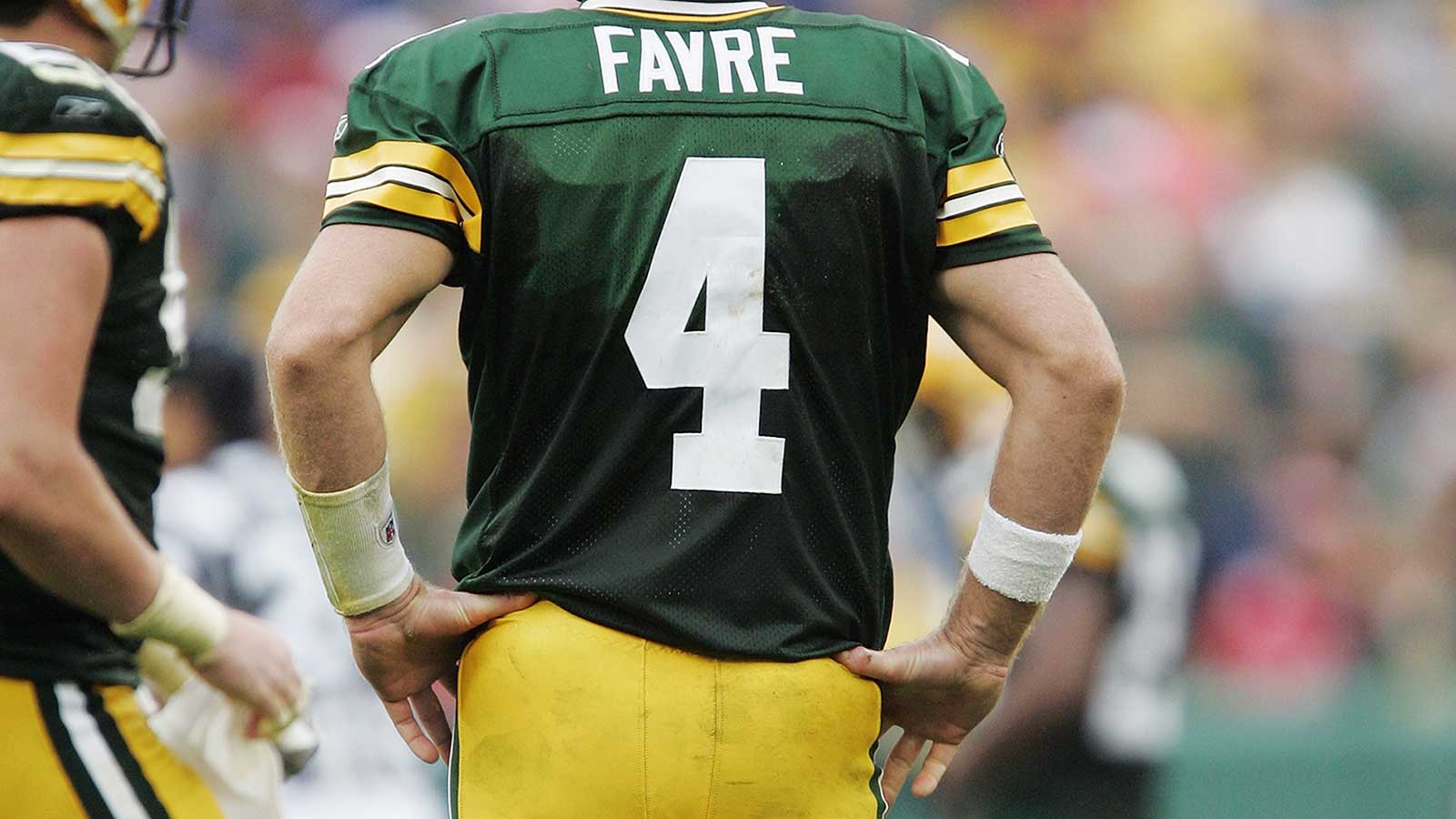 The Green Bay Packers are taking advantage of former star quarterback Brett Favre being back in the news. From Christmas ornaments to foam hands with four fingers, the team's pro shop has stocked up on Favre memorabilia for the fans in preparation for his induction into the Packers Hall of Fame this weekend.
"Interest is starting to move up again with him being in the limelight," Packers director of retail operations Peggy Prebelski told Richard Ryman of Press-Gazette Media. "We are getting people looking for his merchandise in the store, and even at the call center asking if we'll have his merchandise. He definitely will be a best seller."
Expect sales of Favre's soon-to-be retired No. 4 jersey to skyrocket in the weeks and months to come. Merchandise is available at www.packersproshop.com.
(h/t GreenBayPressGazette.com)
Photo Credit: Brian Bahr/Getty Images