Green Bay Packers: Offseason changes needed after rough season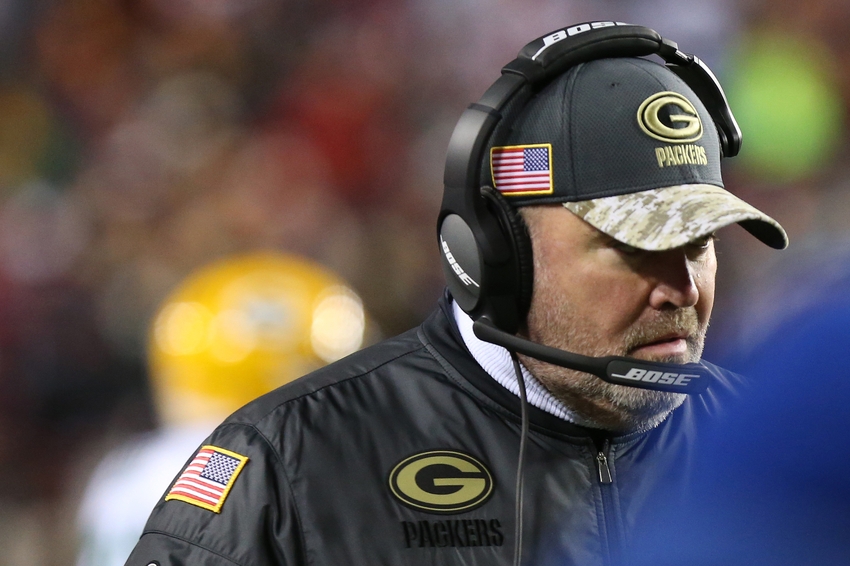 This season has been one of the worst in recent history for the Green Bay Packers.
The Eagles, Texans, Seahawks, Bears, Vikings, and Lions remain on the schedule. Of those teams, the Bears are the only ones who have a worse record than the Packers. That game may be the only sure win for the remainder of the season, but no game has really felt like a "sure win" for this team.
Every Packers fan is well aware of all of the injuries the team suffers from this season, but that doesn't excuse the lack of depth. The starters are so heavily relied upon that the second and third string players never seem to stand a chance, especially in the secondary.
Having a good run defense is great, but if you can't stop the pass, that's where the most damage is done. It's to the point where there isn't much that the Packers can do mid-season to change this.
The only hope is that some players return from their injuries and are effective. Or that the current crop of players gain the experience they need to improve as the season goes on.
With that said, the Packers will need to make changes during the offseason. For the most part, the offense is healthier than the defense, but not healthy enough to just outscore teams when the defense doesn't get the job done.
I'm of the opinion that Rodgers should call plays on more than just third down, but that's unlikely to happen.
PACKERS REACTION: Five takeaways from loss at Washington
ANALYSIS: Ranking potential replacements for Mike McCarthy
What needs to happen, but possibly won't, is an overhaul on the coaching staff. The plays are predictable and stagnate the offense more often than not. A fresh set of eyes (or a few sets) have the potential to add what the team needs. Packers fans are as loyal as they come, but this decline is quite honestly unacceptable. It's time for some sort of change and we can only hope the front office will make that happen.
Moving onto Aaron Rodgers briefly. He hasn't been great, but he's not terrible either. Sunday night, he played well against Washington, but they just gave up too many points, which is not his fault. He may shoulder a lot of the blame, but it's by no means all on him.
There are a lot of things to look at when you want to figure out what went wrong. This team as it stands right now needs a lot of work. It's been rough being a Packers fan this season, but what we have to do right now is hope the team can pull out some wins to close out the season and that changes will be coming in the offseason. It's really all we can do at this point.
This article originally appeared on