Green Bay Packers News: Reaction to Week 11 defeat at Washington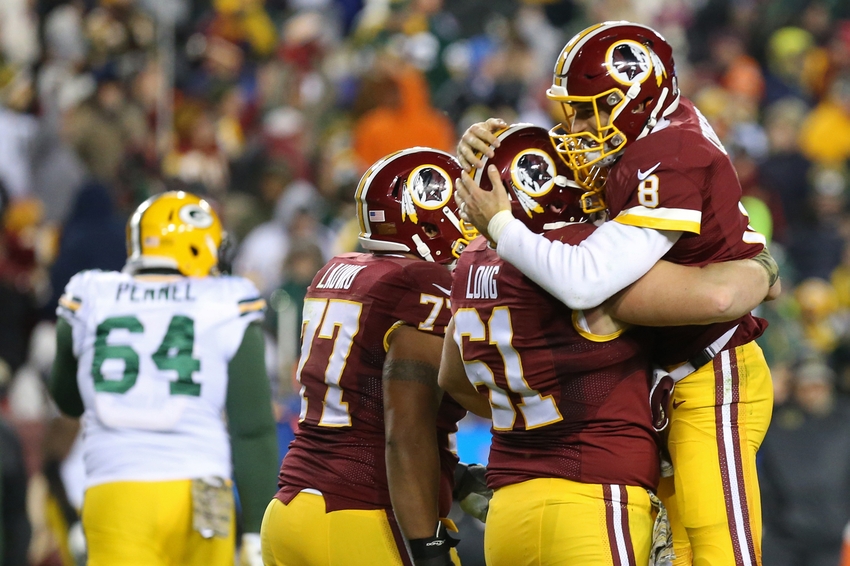 All of the reaction from the Green Bay Packers' Week 11 loss to the Washington Redskins.
It's been a while since the Packers last won a game. You have to go all the way back to 2008 to find the last time Green Bay lost four straight. Not even in 2013, when Aaron Rodgers missed half the season with a broken collarbone, did the Pack hit such a drought.
It's tough to explain how a preseason Super Bowl contender is entering Thanksgiving week third in the NFC North without much hope of advancing much further. But that's where we are after 10 games.
This season isn't the only concern, these struggles date back to Week 8 of the 2015 season. Since then, the Packers have gone 9-13 (including postseason).
Let's get to it. Here's the "Titletown Report" for Monday.
Loss to Redskins all but clinches it: Packers are as bad as they look — Rob Demovsky of ESPN
It was another defensive horror show for the Packers, a team very much as bad as they look. The reality we face now is a first playoff-less season since 2008, the last time they dropped four straight.
McGinn: Packers' season careens out of control — Bob McGinn of Packersnews.com
Bob McGinn breaks down another humiliating loss for this team. Turnovers, poor defense and a lack of consistency are all factors in Green Bay's struggles.
Cook, Starks provide shot in arm for offense — Michael Cohen of Packersnews.com
The only positive to take from this game was the improved play on offense, inspired by performances by James Starks and Jared Cook. Cook's late fumble proved costly, but overall it was an excellent return performance.
Time to concede that the Packers aren't the juggernauts they used to be — Rob Demovsky of ESPN
Winning out from here would put Green Bay 10-6, and likely NFC North champions. Packers teams of old would inspire belief they could defy the odds to reach this record, but this year's team lacks playmakers across the field. On defense, they even lack average talent.
This article originally appeared on