Green Bay Packers News: Mike McCarthy reflects on Titans loss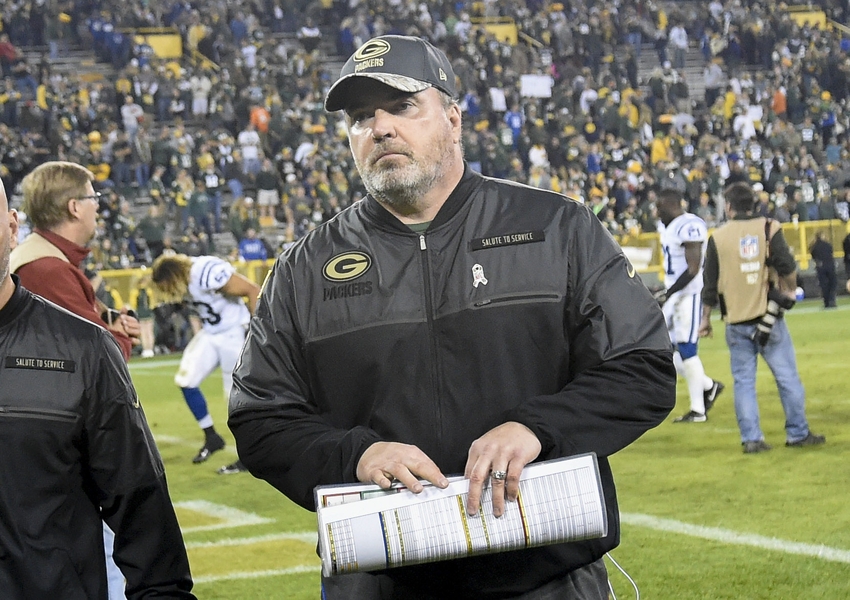 Green Bay Packers coach Mike McCarthy has spoken at length about the state of the team following their humiliating loss to the Tennessee Titans in Week 10.
I've defended Mike McCarthy for a long time now, but I'm beginning to feel the Packers need a complete reboot. The problems plaguing this team aren't new, we are seeing many of the same issues from last year. I wrote about McCarthy and Ted Thompson in my latest "Packer Perspective" column.
Ralph Mancini has put together his weekly stock report of the Packers, which you should check out. Despite an awful performance in all phases of the game, a few players did stand out with positive showings. Great read as ever by Ralph.
Let's get started with the "Titletown Report" for Tuesday. As you sip your coffee, enjoy these articles gathered from around the internet.
Mike McCarthy comments during Monday's press conference
Mike McCarthy had this to say in yesterday's presser: "Let's state the facts. I'm a highly successful NFL coach. With that, I've never looked at the ride to this point as smooth."
I wouldn't class 9-12 over your past 21 games as 'highly successful'.
4 Downs: Rollins lets up on long TD run — Pete Dougherty of Packersnews.com
This is always a great read. Pete Dougherty breaks down the Packers' loss to the Titans in some more detail. If you read nothing else today, make sure this gets your time.
Mike McCarthy defends track record after loss to Titans — Rob Demovsky of ESPN
McCarthy was quick to defend his team, and himself, and as he should. He's not going to come out and say he should lose his job. McCarthy is focused on Washington, and we can hope it sparks a turnaround.
Capers dealing with defensive deficiencies — Michael Cohen of Packersnews.com
I understand the frustration with the Packers defense, but Dom Capers has his hands tied. It's not his fault the defense is deficient in talent. Capers isn't perfect, but it's hard to pin the defensive woes solely on his shoulders.
Alshon Jeffery suspended four games for PED violation — Jeff Dickerson of ESPN
In NFC North news, the Bears will be without star receiver Alshon Jeffery for four games after he violated the NFL's policy on PEDs. He's eligible to return December 11 at Detroit, a week before Green Bay travels to Chicago.
This article originally appeared on