Green Bay Packers News: Jared Cook nearing return, could play vs. Titans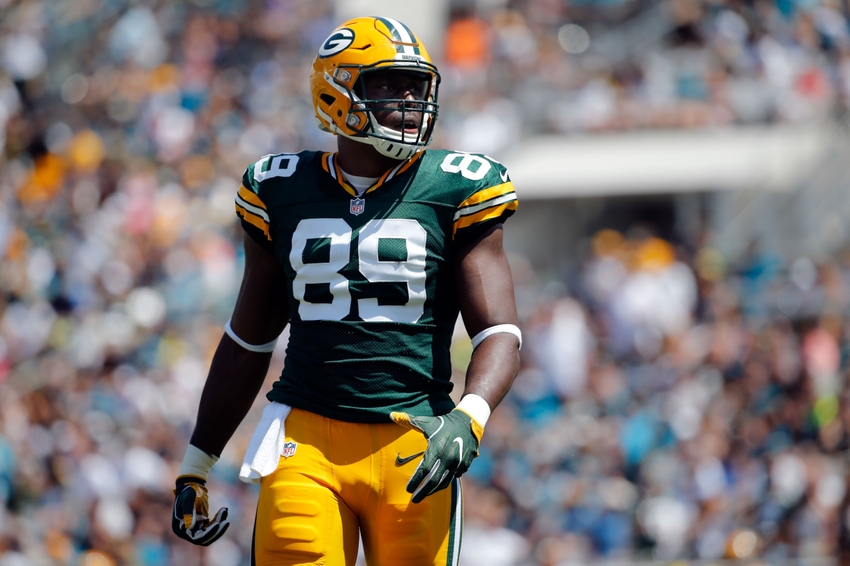 Jared Cook could return to action for the Green Bay Packers this Sunday against the Titans, but Clay Matthews remains a doubt.
Good morning and welcome to the "Titletown Report" for Friday. We can now well and truly move on from the Colts loss and focus on Sunday's game with their AFC South rival, the Titans.
Kicking off a three-game road swing, it's of critical importance to take victory. Tough days await, and getting off to the right start is key.
Let's dive into the report for today. As you sip your coffee this fine Friday morning, enjoy these Packers articles from around the internet.
Injury report: Progress for many, but Clay remains out
Clay Matthews looks a serious doubt for Sunday's game, still yet to return to practice with his hamstring injury. This is concerning for a pass rush that has struggled to get home without him. In better news, Damarious Randall (groin) returned as a limited participant.
Jared Cook (ankle), T.J. Lang (hip), Quinten Rollins (groin), Randall Cobb (hamstring) and James Starks (knee) were all limited.
Help or hindrance? Packers rely on GM-coach-QB continuity to turn it around — Rob Demovsky of ESPN
The Packers have made slow starts before, bringing in question marks over Ted Thompson and Mike McCarthy. This feels a little different, however, as the problems have been evident for over a year, the team going 9-11 over their past 20 games.
Key battles for Packers-Titans — Andrew Garda of Cheesehead TV
What are the key battles in Sunday's game? The Titans are no pushovers, and they have a number of ways to exploit the Packers defense. Don't go into this game with the expectation of a W, the Titans have every chance to win.
Tight end close to return for Packers — Tom Silverstein of Packersnews.com
Jared Cook is determined to return to action against his former team this weekend. Cook has been a limited participant in practice this week, so his status on Friday is worth monitoring.
Spy games help contain mobile quarterbacks — Michael Cohen of Packersnews.com
While secondaries operate a lot of tight man coverage against the Packers, Aaron Rodgers is also being respected for his ability to take off with his legs. Atlanta and Indianapolis both used QB spies regularly, and both Green Bay and Tennessee could take a similar approach on Sunday.
This article originally appeared on