Green Bay Packers News: Ha Ha Clinton-Dix reflects on loss to Colts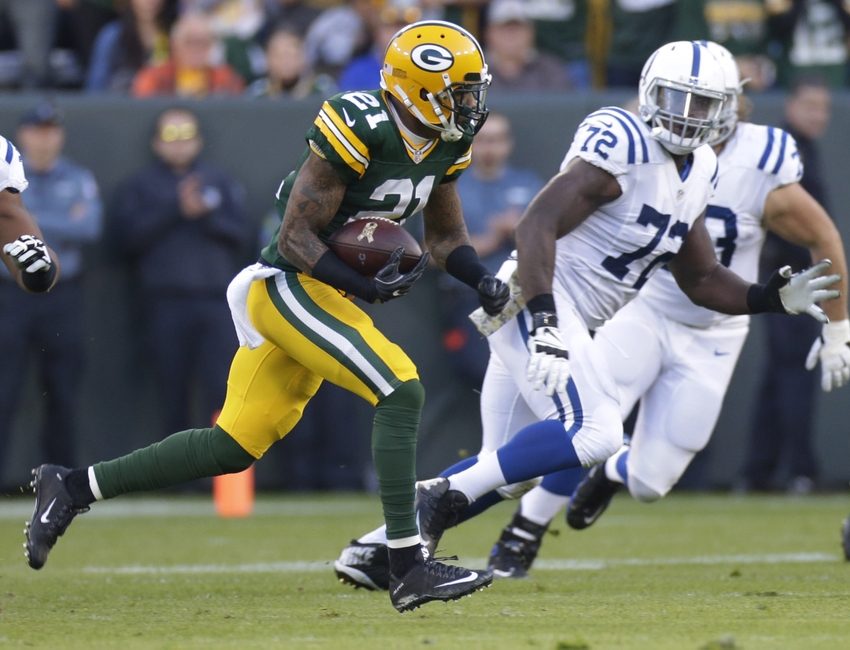 Ha Ha Clinton-Dix is downbeat on his performance despite finishing with two interceptions and a sack in the Green Bay Packers' Week 9 defeat to the Indianapolis Colts.
Good morning, Packers fans and welcome to the "Titletown Report" for Tuesday. The loss to Indianapolis this past Sunday still stings, but it's time to look ahead to the Tennessee Titans.
This marks the beginning of a three-game road stretch for the Pack, which also sees them travel to Philadelphia and Washington. Those Redskins will be pretty fired up for that game after the Packers sent them home in last year's wild-card round.
Let's dive right into the report for today. As you sip your coffee this fine Tuesday morning, enjoy these Packers articles from around the internet.
Packers LB Clay Matthews missed Sunday's game after Friday setback — Rob Demovsky of ESPN
Clay Matthews looked set to play against the Colts based on his practice schedule last week, but a Friday setback was to blame for another absence. With an extra week of rest, the Packers will need him back against Tennessee.
Ha Ha Clinton-Dix: Missed sack, not two interceptions, is 'all I'll remember' — Rob Demovsky of ESPN
Ha Ha Clinton-Dix had himself a nice game, picking off Andrew Luck and sacking him twice. Yet it was his missed sack that would have given the Packers the ball back with time to win the game that will be remembered from this game. The Green Bay defense has had opportunities to either close out wins or give the offense another opportunity, but it hasn't been happening for them.
On second thought, energy OK, McCarthy says — Tom Silverstein of Packersnews.com
Energy might be the buzzword for the Packers this week. Mike McCarthy has backtracked somewhat from his postgame comments. There should be no shortage of motivation heading into Tennessee this week: Green Bay must win.
Tweet of the day:
This is why we all love Mike Daniels. At least one player along the defensive line turned up and showed 'energy'. Go Pack Go!
This article originally appeared on