Green Bay Packers News: Fallout from Week 10 loss to Tennessee Titans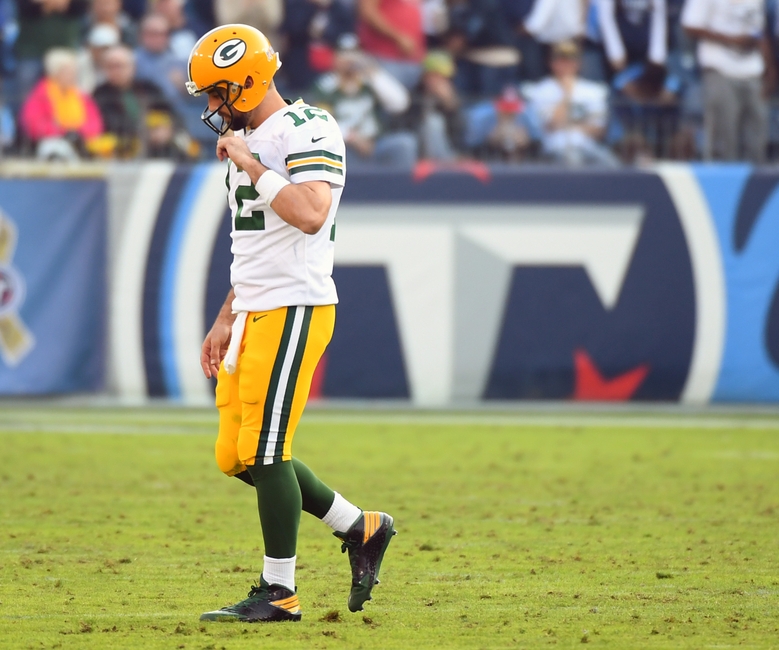 Monday's "Titletown Report" is focused on the Green Bay Packers' humiliating defeat to the Tennessee Titans, falling to 4-5 on the year.
Another week, another defeat for the Packers. This somehow feels different, however. Getting thumped on the road to Tennessee isn't the makings of a championship contender. Sure, the Titans boast an elite run game with one of the up-and-coming stars at quarterback, but this was an embarrassment.
Let's get started with the "Titletown Report" for Monday, as there is some great content out there in reaction to Sunday's defeat. Bob McGinn and Pete Dougherty have put together some excellent analysis and perspective as they always do.
As you sit back with your morning coffee, enjoy these articles from around the internet.
McGinn: Packers season on the brink — Bob McGinn of Packersnews.com
At 4-5, the Packers stare down the barrel of a playoff-less season, and even a losing season. This is the first time since 2008 that Green Bay has been below-500 this late into the season with a healthy Aaron Rodgers.
Apathetic performance adds to pressure on Packers' McCarthy, Capers, Thompson — Rob Demovsky of ESPN
Boast a team with a Hall of Fame quarterback yet fall to 4-5 on the year (9-12 over the past 20 games including playoffs) and you better believe your job security is under threat. Mike McCarthy, Ted Thompson and even Dom Capers feel the pressure after an awful start.
Dougherty: Packers' collapse jeopardizes jobs — Pete Dougherty of Packersnews.com
Mike McCarthy didn't give a long answer when asked whether jobs were on the line. Another great piece by Pete Dougherty, who as usual hits the nail on the head.
Packers vs. Titans: Rants and raves — Jason Perone of Cheesehead TV
Jason Perone shares his postgame views following the humiliation in Tennessee. There are plenty of talking points following the game.
This article originally appeared on