Green Bay Packers News: Eddie Lacy, Sam Shields won't return in 2016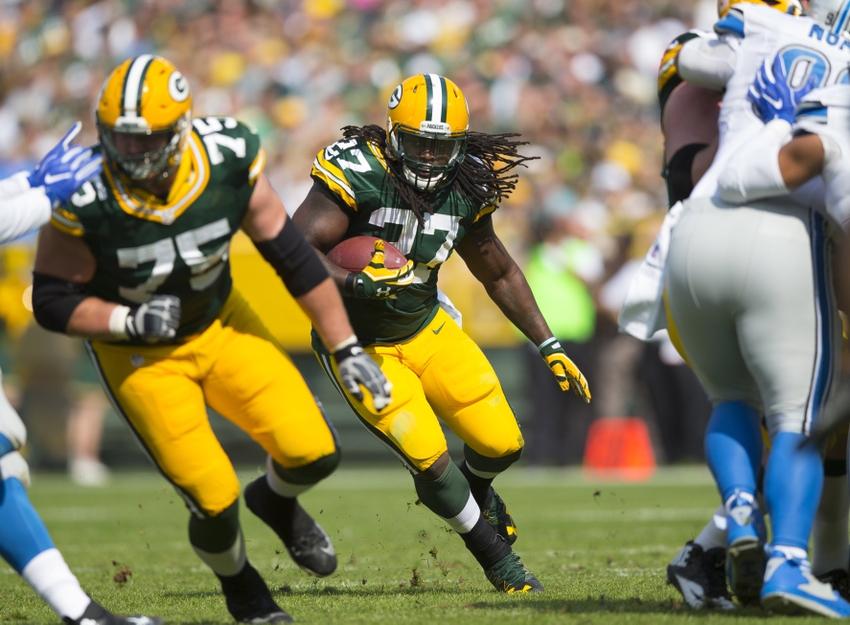 Eddie Lacy and Sam Shields won't play for the Green Bay Packers again this season, but Christine Michael is ready to go.
Happy Thanksgiving, Packers fans. Sit back with your family and enjoy watching the Lions and Vikings tie this afternoon, opening the way for the Pack to pull within 1.5 games of the division lead on Monday night.
Maybe that's wishful thinking, but Monday's game at Philadelphia certainly is a must-win. Will Green Bay snap its four-game losing streak? Here's my prediction in my weekly NFL picks column.
If you need some Thanksgiving podcast listening, check out the latest "Tundra Talk" podcast. The team talk about Mark Murphy's comments about Mike McCarthy and Ted Thompson, they recap the defeat in Washington, break down the ailing defense, Dom Capers' future and look ahead to Philadelphia. You can find the podcast here.
With that said, let's dive into the "Thanksgiving Report".
Aaron Rodgers: Packers, at 4-6, can close with 6 straight wins — Rob Demovsky of ESPN
At least someone is confident the Packers will turn it around, I suppose. Aaron Rodgers obviously wouldn't say any different, but he believes they can win out. Try winning one game. That'll help.
Makinton Dorleant to return from IR, ending seasons for Eddie Lacy, Sam Shields — Rob Demovsky of ESPN
We won't seen Eddie Lacy or Sam Shields back on the field this year, or ever again in a Packers uniform potentially. The Packers are using their one IR return designation on CB Makinton Dorleant, meaning Lacy and Shields will be forced to sit out the rest of the year. It's uncertain whether either would've been medically cleared by seasons end, anyway.
You have to wonder about Shields' future in the NFL.
McCarthy on #Packers CB Sam Shields: "He needs to get healthy for himself and his family. That needs to be his focus. That is his focus."

— Ryan Wood (@ByRyanWood) November 23, 2016
Michael ready to 'get after those Eagles' — Ryan Wood of Packersnews.com
Christine Michael is ready to get integrated into the Packers offense this week, and is ready to go on Monday night. Michael will split time with James Starks in the backfield, the offense finally having two 'traditional' running backs to work with.
This article originally appeared on