Green Bay Packers News: Corey Linsley set to regain starting job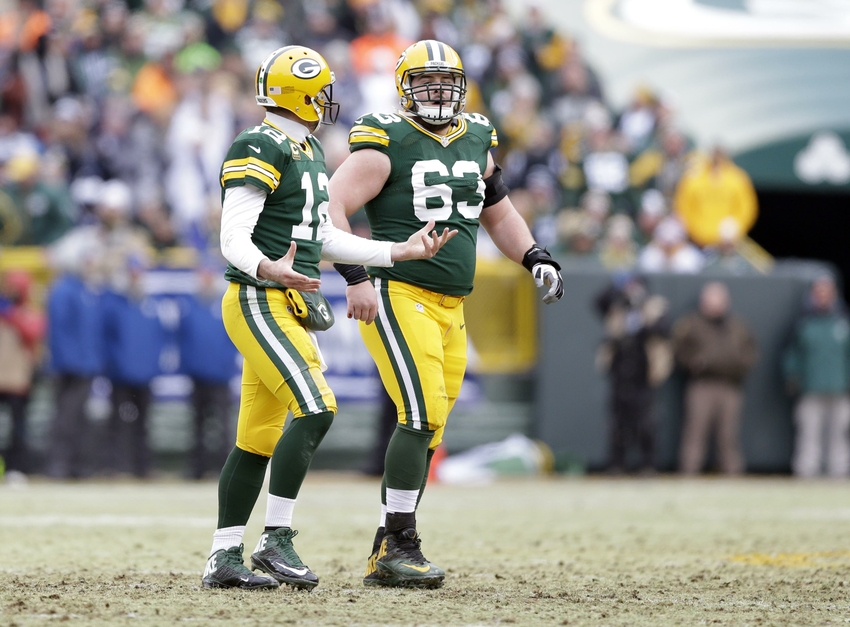 Corey Linsley is set to regain his job at center following his return to full health and JC Tretter's knee injury.
Good morning, Packers fans, and welcome to the "Titletown Report" for Thursday. Below is a full update of Wednesday's injury report, with a change being forced at center due to injury.
Meanwhile over in Minnesota, it would appear the bubble has been burst. After five straight wins to start the season and being tipped for another NFC North crown and potential Super Bowl title, the Vikings have fallen to consecutive defeats and now have to deal with losing their offensive coordinator.
As you sip your coffee this fine Thursday morning, enjoy these Packers articles from around the internet.
Linsley to start again with JC Tretter out — Tom Silverstein of Packersnews.com
JC Tretter avoided major injury, although he's expected to be out 'several' weeks with a knee issue. If there was ever a time to get hurt, now is the time, as Corey Linsley is finally healthy and ready to take back his job. Linsley was the Packers starter for two years before injury wiped out the start of his season.
Trade deadline? What trade deadline? Nothing but silence for Packers — Rob Demovsky of ESPN
Should the Packers have made a move before the trade deadline? Quite possibly. With help needed to the secondary or at tight end or running back, a move might have made sense. It's no surprise, of course, that GM Ted Thompson showed no interest.
Vikings OC Norv Turner resigns — A.J. Perez of Packersnews.com
Those Vikings continue to implode. After two disappointing losses in a row, the 5-2 Vikings are now without offensive coordinator Norv Turner, who yesterday resigned after three years with the team. Was this his decision, or was he going to get fired anyway? Your guess is as good as mine.
Injury report: Corey Linsley ready to step in
TE Jared Cook (ankle), CB Demetri Goodson (concussion), G T.J. Lang (hip), CB Damarious Randall (groin), RB James Starks (knee) and C JC Tretter (knee) were all out of Wednesday's practice. WR Randall Cobb (hamstring), LB Clay Matthews (hamstring), WR Ty Montgomery (illness) and CB Quinten Rollins (groin) were all limited.
Limited in an early week practice, the odds of Cobb, Matthews, Montgomery and Rollins playing Sunday appear to be good. The others? Not so much.
With JC Tretter likely out, a healthy Corey Linsley returns to take over.
This article originally appeared on