Green Bay Packers News: All eyes on Aaron Rodgers ahead of Bears game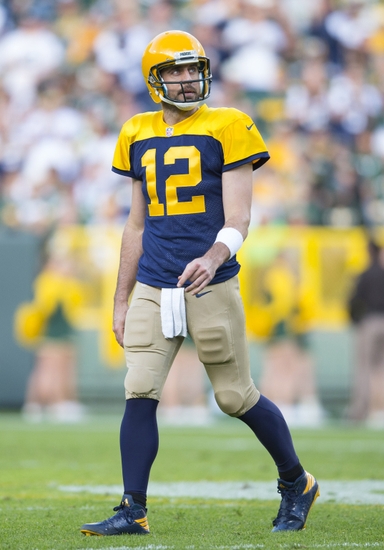 What's wrong with Aaron Rodgers? Four analysts weigh in on the Packers' star quarterback for ESPN. That and more in Thursday's Titletown Report.
Good morning, Packers fans. It's gameday! Thankfully, the disappointing loss to Dallas can quickly be put into the past with another game to (hopefully) get things back on track. At 3-2, this could be seen a must-win for the Pack despite being early in the year.
Chicago (1-5) enters Lambeau Field looking to win in Green Bay for the second straight year. Many will see this as an ideal bounce-back game for Aaron Rodgers and the struggling offense, but it's important not to sleep on the Bears, as I wrote in my weekly "View from the North" piece.
As you sip your coffee this fine Thursday gameday, enjoy these articles from around the internet. And remember, the Bears still suck.
McGinn: No dropping the ball on Davis deal — Packersnews.com
Some more great work by Bob McGinn, today looking at the newest Packers running back, Knile Davis. Davis enters Green Bay with a reputation of fumbling the football, while he was also beat out by Spencer Ware and Charcandrick West to backup Jamaal Charles in Kansas City. Despite that, he brings lightning speed to the Packers backfield.
Packers vs. Bears: Key battle — Cheesehead TV
A lot has to change for the Packers on offense to get the better of Chicago tonight. What is the key battle for the Thursday night showdown at Lambeau? Andrew Garda explores.
Experts weigh in on Rodgers' struggles: 'No easy fix' — ESPN
The football world is trying to get to grips with what is ailing the Packers offense, and in particular star quarterback Aaron Rodgers. Is the blame all on Rodgers, or his coaches? The truth is a combination of both. Rob Demovsky spoke with four analysts to get their take.
This article originally appeared on