Why Aaron Rodgers might have met his match in the New York Giants' secondary
Aaron Rodgers is playing out of his mind, as he enters his seventh straight postseason tournament.
With 18 touchdown passes and no interceptions in his past seven games, Rodgers is in the middle of one of the best hot streaks of his Hall of Fame career, and he's been doing it against strong defenses, too.
During this incendiary stretch, Rodgers has played the Eagles, Texans, Seahawks, and Vikings — all Top 10 defenses, per FootballOutsiders — and completed 73 percent of his passes for an average of 278 yards a contest, tossing 11 touchdowns with an average quarterback rating of 128.5.
That's otherworldly, and if Rodgers continues that kind of play in Sunday's wild-card playoff game against the New York Giants (4:40 p.m. ET, FOX), the Packers, with all their injuries and flaws, are a team to be feared.
But for all the success that Rodgers had against those strong defensive teams, they're not the Giants.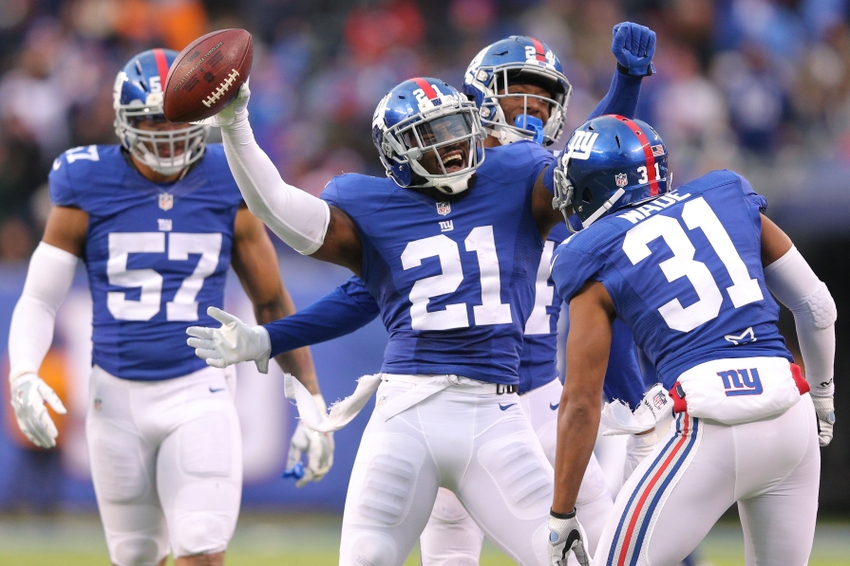 New York's secondary has been one of the best (if not the single best) in the NFL over the last 11 weeks of the season, registering an interception (or two, or three, or four) in nine of their final 10 games.
With three of the highest-rated secondary players in the league — Dominique Rodgers-Cromartie (21 passes defended), Janoris Jenkins (18), and Landon Collins (125 tackles, five interceptions, four sacks, 13 passes defended) — the Giants pose a unique threat to Rodgers and the clicking Green Bay passing game.
How to slow down Rodgers and the Packers' offense is all theory at the moment, but the consensus idea on how to beat A-Rod is to press his receivers in man-to-man coverage at the line of scrimmage, forcing them to make early separation.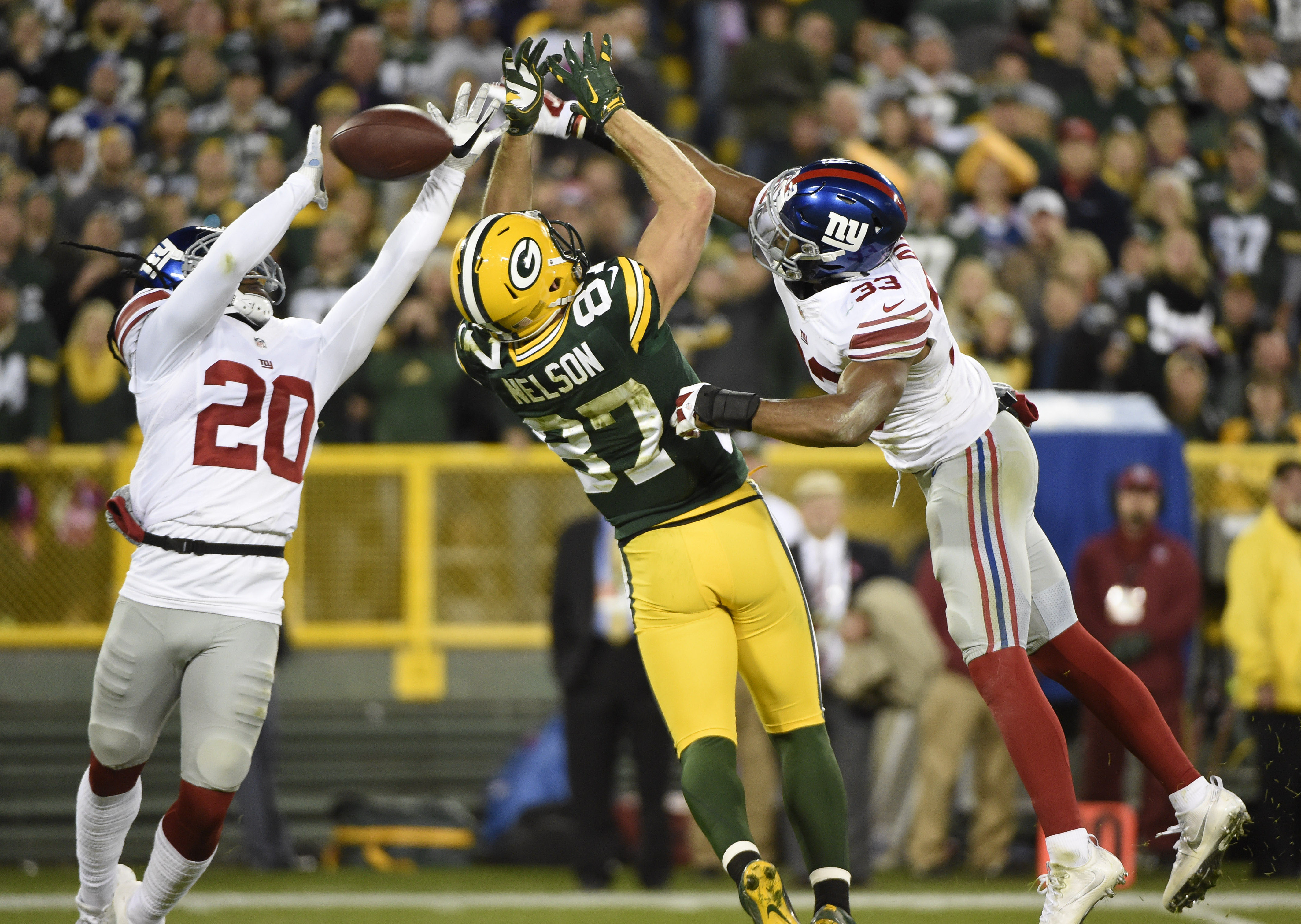 At times this season, that's been a problem for Green Bay, one that the Packers have attempted to alleviate by moving receivers around in the formation — for instance, putting Jordy Nelson in the slot against Minnesota, while the Vikings defense, either through petulance or planning, refused to let Xavier Rhodes, the team's No. 1 cornerback, slide inside.
The result was a massive game for Nelson, who went 9-for-11 on targets, with 154 receiving yards and two touchdowns, with more than half of those yards and a touchdown coming from the slot.
But the Packers won't be able to attack a weak link in the Giants' secondary — move Nelson to the slot and you get DRC, keep him on the outside and Jenkins, who is expected to play Sunday, will shadow him.
Another way that teams try to beat Rodgers is to bring pressure, but that only backfires on the defense. Because Rodgers is some sort of football unicorn, he had a quarterback rating of 93.8 under pressure this season, per Pro Football Focus.
The Giants didn't bring much pressure in their Week 5 loss to Green Bay, opting, in part because of cornerback concerns (Eli Apple played seven snaps and DRC was injured), to rush four most of the game.
It almost worked.
The Giants lost 23-16, and missed tackles proved to be the difference in the contest.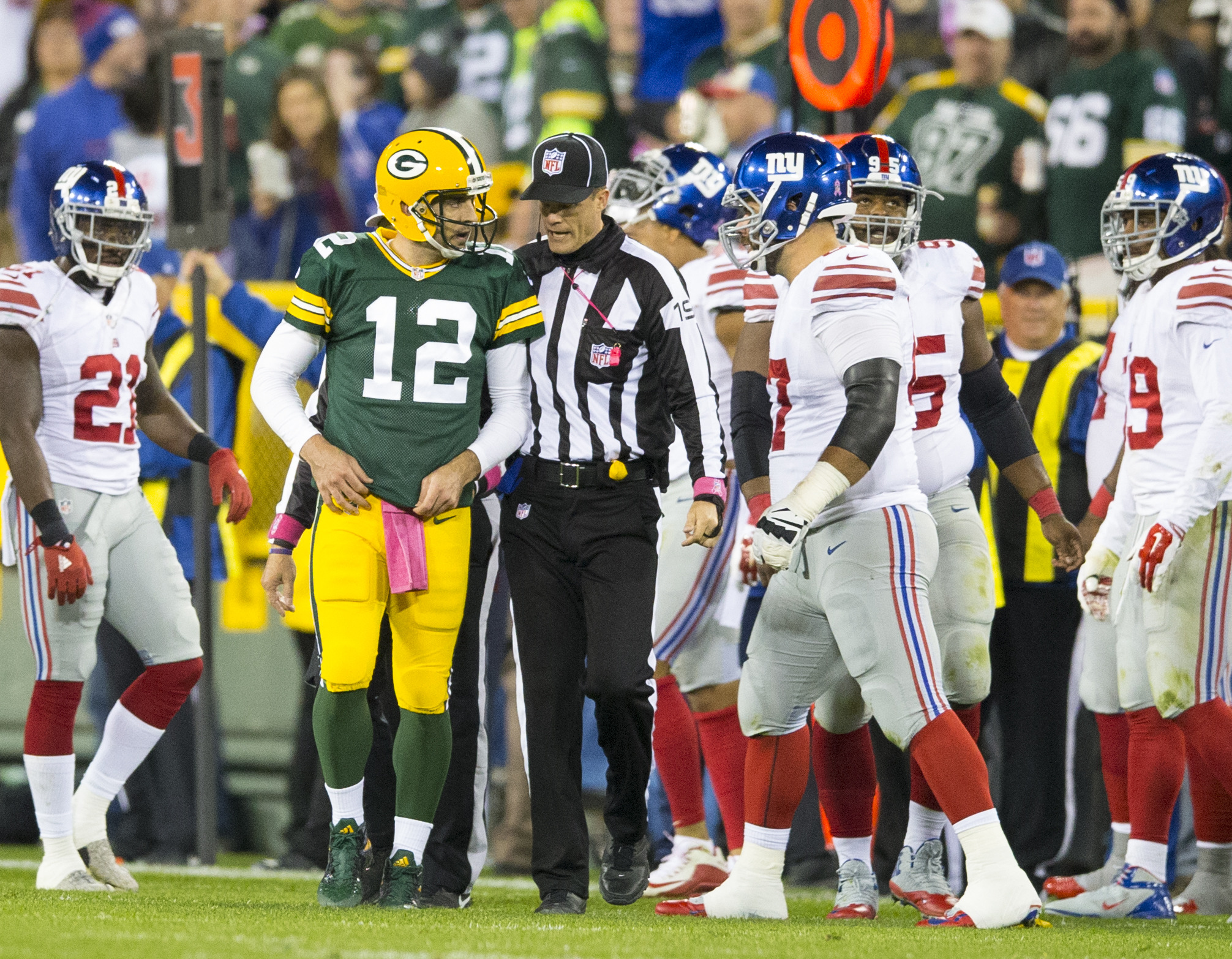 Now, with increased cornerback health and a healthy Olivier Vernon (though no Jason Pierre-Paul), that four-man rush should provide something of worth and the press coverage on the outside should put Rodgers in improvisational mode all night.
And while no one in the NFL is better at playing street ball, defenses certainly prefer forcing Rodgers to create a series of minor miracles rather than to run the playbook, as designed and practiced. Of all the teams in the NFL, the Giants are best equipped to go man-to-man against Rodgers and the Packers.
If Rodgers can create his signature brand of extended-play magic against this secondary (one way he could do it is finding tight end Richard Rodgers — the Giants are the sixth worst team in the NFL in shutting down opposing tight ends, in part because of their linebacker core), then New York, and the entire NFL, can only tip its hat.