Green Bay Packers must improve turnover margin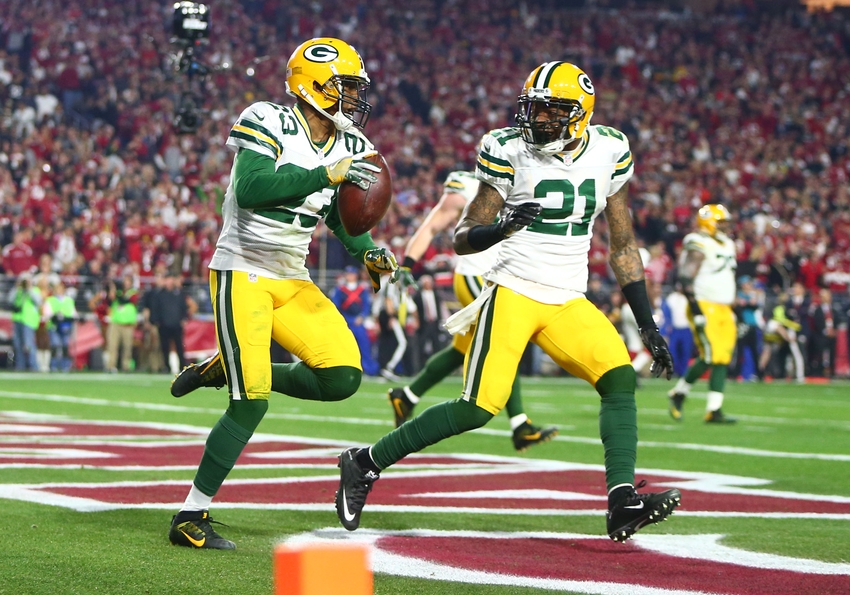 A consistent strength of the Mike McCarthy Packers has been dominance in the turnover margin.
Since Aaron Rodgers became the starting quarterback in 2008, the Packers have been in the top 10 in turnover margin in every season save for 2013, when Rodgers started just 9 games due to a broken collarbone. This includes rankings of first in 2009 and 2014 and second in 2010 and 2011.
So far this year, the story is different. The Packers have a -2 turnover differential through 7 games, good for 19th in the league.
Rodgers' four interceptions this year are not too far off of his typical pace (he's averaged 8.3 INTs a year through 7 full seasons). No, the problems lie with the six lost fumbles on offense and mere eight takeaways on defense.
The fumbles are inexcusable. Rodgers has lost three, tied for the most in the NFL. Though he still protects the ball well through the air, he has developed a troubling habit of carrying the ball loosely with one hand when scrambling around the pocket.
That is something that can, and likely will, be corrected quickly. Rodgers has historically been so good at protecting the ball that it shouldn't be difficult for him to get back on track.
The bigger concern is the lack of forced turnovers on defense. They have just five interceptions and three recovered fumbles.
Fumbles are oftentimes just the result of being in the right place at the same time. It's rare that a player like Charles Woodson can become such a force at stripping the ball from offensive players.
The Packers can hope for a bit better luck with forcing and recovering fumbles, but the main area with room for improvement is in interceptions.
Under Dom Capers, the Packers have finished with below 12 interceptions just once in a season, in 2011. They notched an astonishing 30 picks in 2009 and 31 in 2011 behind outstanding seasons from Woodson.
But though the days of Woodson are gone, this Packers' secondary should still be performing better. They're barely on pace to crack 10 picks this year, but they topped 15 each of the past two seasons.
The most important step is getting players back healthy. Its doubtful that Sam Shields will be able to return to the field this season after suffering yet another severe concussion. The returns of Damarious Randall and Quentin Rollins, however, would be a great boon.
Randall is a supremely confident cornerback that tends to give up big plays, but nobody can doubt his playmaking ability. He has natural ball skills and great hands for catching the football to go along with a risk-taking style. That all makes him the Packers' best intercepting candidate.
Rollins, meanwhile, is a bit of a ball hawk in his own right. He had two interceptions last season in very limited playing time.
The Packers have lost the turnover battle in each of their three losses. They have won the battle in two of their wins, lost it in one, and tied in the fourth.
It's clearly an essential part of winning in the NFL. So what can the Packers do to reclaim their place near the top of the league in turnover differential?
First, they need to eliminate the fumbles on offense. That should be achievable through deliberate coaching and more careful ball handling from skill position players, especially Rodgers.
Secondly, they need to hope that Damarious Randall and Quentin Rollins can return soon from injury. Though Ladarius Gunter, Micah Hyde, and Demetri Goodson have some utility, none of them (save for Hyde occasionally) have shown a propensity for picking off passes.
Ha Ha Clinton-Dix has also had a quiet season. Now in his third NFL season, it's time for him to step up and become a real playmaker in the secondary. He's a good player, but he'll need to start picking off more passes if he wants to be considered one of the top safeties in the NFL and live up to the #21 on his jersey.
The issues are fixable. Now, it's time for the Packers to go out and patch them up in the second half of the season.
This article originally appeared on