Green Bay Packers must get healthy on defense ahead of playoff push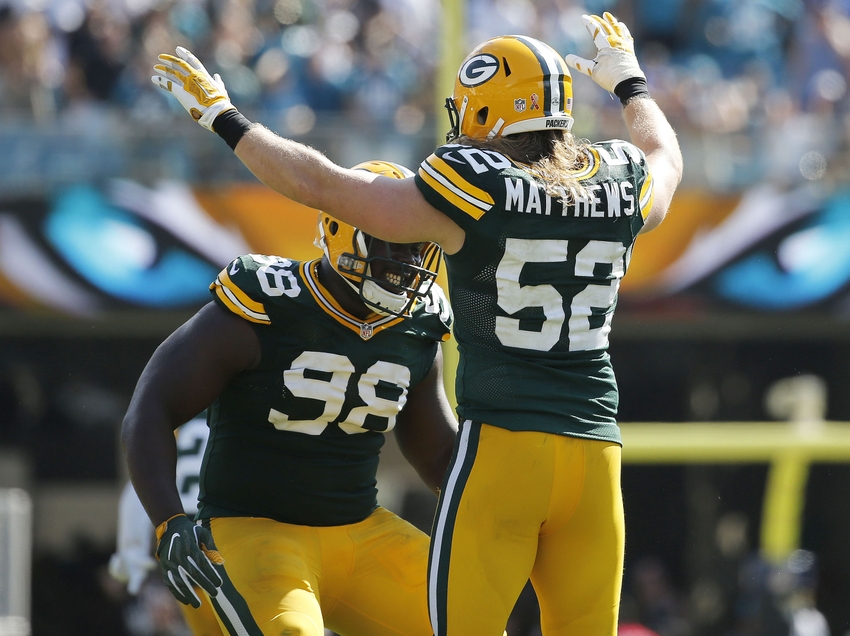 Entering a matchup with the league's No. 1 ranked offense without your top three cornerbacks and best pass rusher is a recipe for disaster, yet the Packers fell just one point short in a 33-32 loss to the Atlanta Falcons.
Barring a rematch in the playoffs, the Packers won't be tasked with taking on the dangerous trio of Matt Ryan, Julio Jones and Devonta Freeman again this season. But strong offenses await Green Bay, including Indianapolis, who travel to Lambeau Field this week.
Powered by Andrew Luck, the Colts enter Titletown boasting the league's No. 10 offense, No. 9 through the air. Like Atlanta, Indianapolis relies on its high-powered offense to carry an ailing defense.
The Packers defense has generally held up its end of the bargain this season, currently sitting No. 13 in pass defense, No. 1 versus the run and No. 4 overall. The numbers look good, but at critical times the unit has struggled to come through with a decisive play.
Restoring health is key, particularly to the secondary.
READ MORE: Davante Adams a must-add in fantasy for Week 9
READ MORE: Packers must improve turnover margin
Top corner Sam Shields is on injured reserve with a concussion. The Packers could bring him back to the main roster, but the soonest that can happen is Week 15.
Damarious Randall is set to miss more time following groin surgery, while Quinten Rollins' status remains uncertain.
LaDarius Gunter has flashed solid play, and he almost picked off Matt Ryan late in the fourth quarter last week, a turnover that would have secured the Packers an unlikely road victory.
Up against a talented duo of TY Hilton and Donte Moncrief this week, the Packers need a return to health in the secondary.
Despite that, it's pressure that will need to win the day for Green Bay. The Packers have 19 sacks in seven games, averaging 2.7 sacks per game. The Colts have allowed a league-high 31 sacks on the year, and rank second in QB hits allowed.
Nick Perry, not Clay Matthews, has been the Packers' most efficient rusher. He has 5.5 sacks on the year, easily a career-best. Despite that, getting Matthews back for this game would provide a huge boost for defensive coordinator Dom Capers. Matthews has the big-play ability the defense lacked in Atlanta.
Like the Falcons, the Colts will strain the Packers defense. In both the short term and in regards to a playoff push, Green Bay must get healthy on the defensive side of the ball.
This article originally appeared on