Green Bay Packers: Mike McCarthy Is In Trouble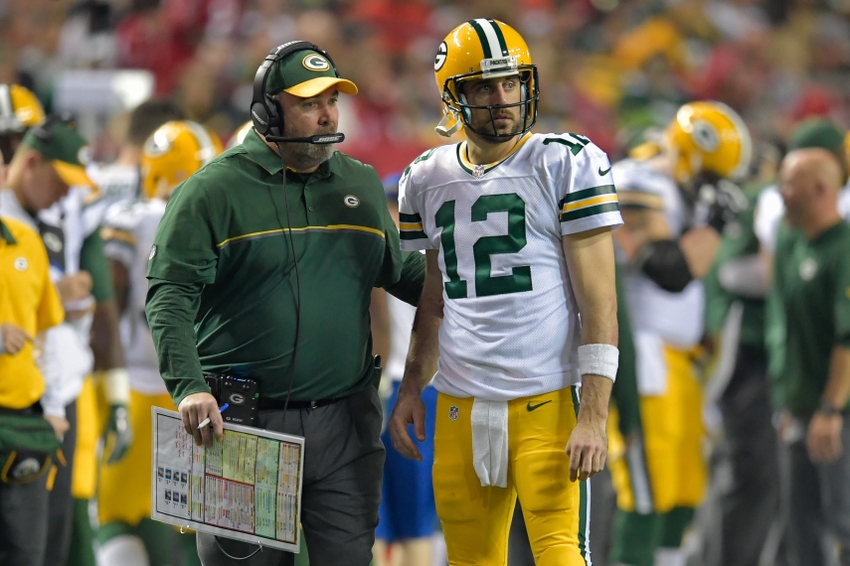 The last time the Green Bay Packers were 4-4 or worse at the midway point of the season under Mike McCarthy as head coach was 2009.
Back then they were an up-and-coming team with a young quarterback in Aaron Rodgers who was a rising star. They finished 10-6 and lost one of the wildest playoff games in NFL history. This doesn't have the same feel. Green Bay still has Rodgers but something is seriously wrong with what many thought was a Super Bowl contender at the start of 2016. In addition to having some key roster issues, they also are now suffering from questions of effort.
Rodgers himself alluded to it after the Packers lost their second game of the season at Lambeau Field, this time to the Indianapolis Colts. This was something considered inconceivable a couple years ago. The Packers never lose in Green Bay under McCarthy. Well it seems those days are over. Suddenly with their playoff hopes very much in jeopardy, it looks like the head coach is in serious trouble.
Understand that McCarthy is in his 10th season as head coach of the Green Bay Packers. That is a long time. During that span he has a Super Bowl win to his credit, but also a growing host of crushing playoff defeats. There was the NFC championship loss in 2007. Then it was the 15-1 team coming out flat in 2011 against the Giants, losing 37-20 at home. The two-straight years falling to San Francisco and of course the gutwrenching collapse in Seattle against the Seahawks.
That championship is becoming the only reason he's still in charge of the team. Now that it's not playing at the customary level of effectiveness fans are used to, questions are being raised about whether McCarthy is losing the locker room. Are players tuning him out? There are still eight games left in the season. Time is left for things to get turned around.
Still, this is something that has been bubbling beneath the surface for awhile. Unless the Packers can break through to another title there is a real chance they might be switching head coaches in the near future.
This article originally appeared on