Opportunity to start will drive James Starks' free-agency decision
Green Bay Packers running back James Starks is nearing free agency. With his 30th birthday also fast approaching, this could be his last chance to cash in on the open market.
Starks said "opportunity" will be the driving force behind his free-agency decision this spring.
Via Michael Cohen of the Journal Sentinel:
Opportunity is all I need … Could I be a starter? Yeah. Can I handle it? Yeah. But I'm good in any position I play. I'm a team player. I just want to be successful. I want to win another ring.
With starting running back Eddie Lacy struggling throughout the season, Starks had several chances to advertise his value in 2015. He finished the season with nearly 1,000 yards of offense and five total touchdowns, setting career-high figures for rushing attempts (148), rushing yards (601), receptions (43), receiving yards (392) and receiving touchdowns (three).
Starks has been with the Packers since 2010, when they made the Buffalo product a sixth-round draft pick. Although Lacy is coming off a disappointing season, the team is unlikely to give up on him after one down year. The last player to supplant him would be his aging backup.
If Starks wants to be a starter in his seventh NFL season, he'll have to sign elsewhere in free agency.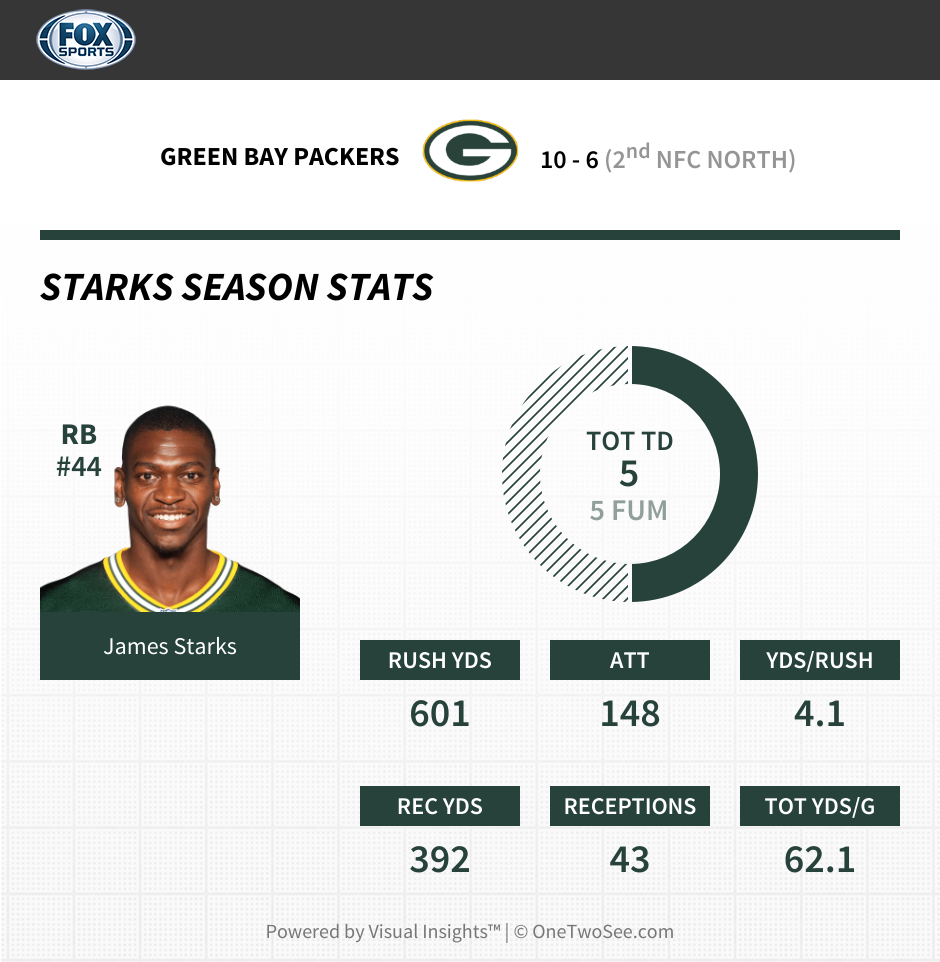 Follow Kevin Boilard on Twitter:
@KevinBoilard