James Jones: 'I was sick to my stomach' after NFC Championship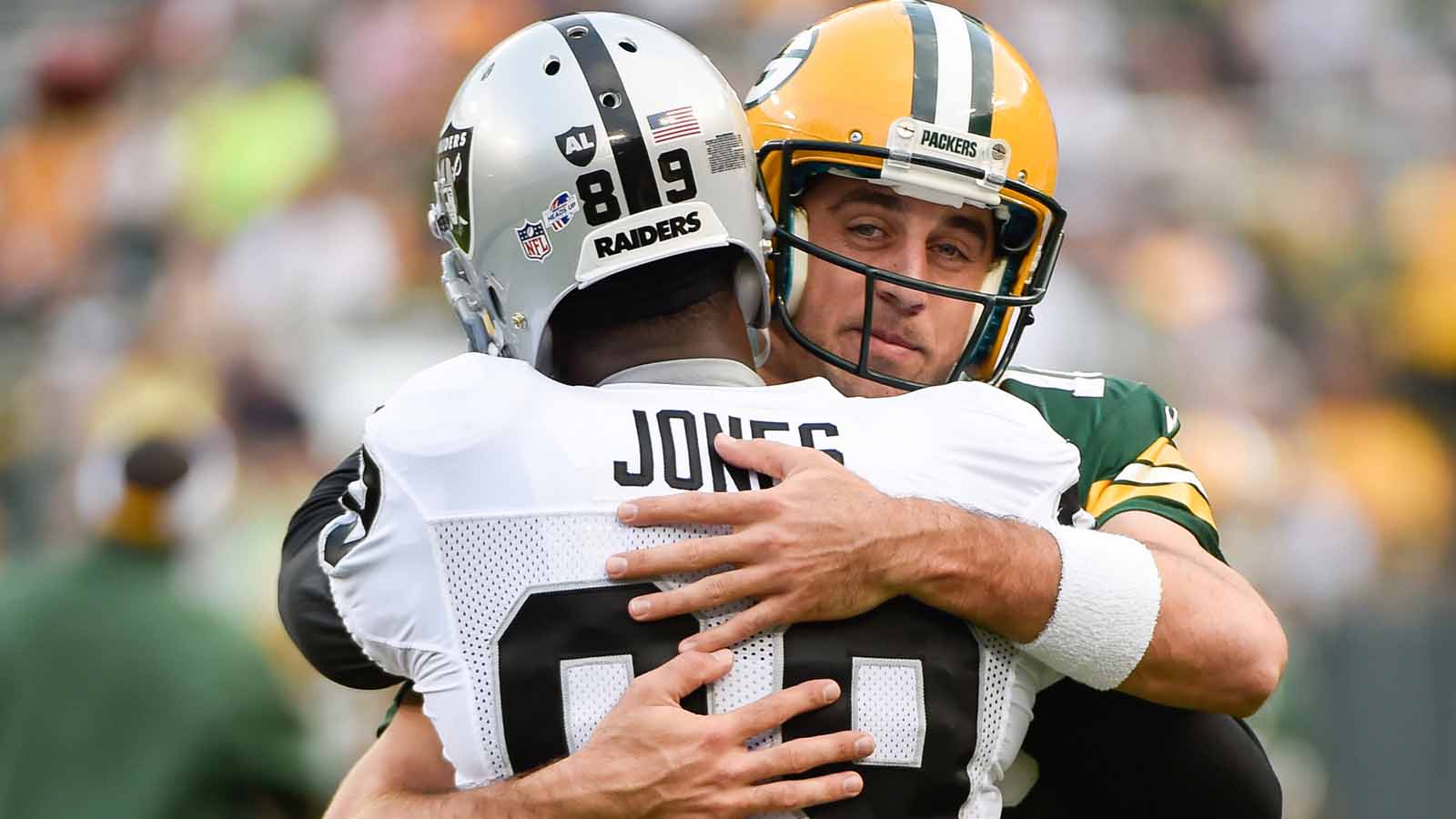 Veteran wide receiver James Jones has spent a lot of time with the Green Bay Packers since they selected him in the third round of the 2007 NFL draft, but he was not with the team during last January's crushing loss to the Seattle Seahawks in the NFC Championship game.
Although, at the time, he was with the Oakland Raiders and his whirlwind of an offseason was already underway, Jones still felt a visceral connection with many of his heartbroken teammates.
"I was sick to my stomach," Jones said, per ESPN's Rob Demovsky.
The regular-season version of a Packers-Seahawks rematch will take place this weekend at Lambeau Field. Jones is determined to make sure this installment of the budding rivalry has a different outcome.
"I'm not saying just because I'm here, we're going to win," Jones said, via ESPN. "I'm going to do my job, make the most of my opportunity when I can. I'm just here to play my role. I'm not saying if you would've had me last year, we'd have won. No, it's not like that. I'm just here to do my job and go out there and help them get a win."
Jones is the hot hand in Green Bay's offense right now. One week after rejoining the Packers, quarterback Aaron Rodgers found him for two touchdown strikes in a win over the Chicago Bears.
The 31-year-old pass-catcher should be just as useful versus the Seahawks this Sunday.
(h/t ESPN)
MORE NEWS:
Want stories delivered to you? Sign up for our NFL newsletters.