Green Bay Packers in top-25 of FanSided's Fandom 250 rankings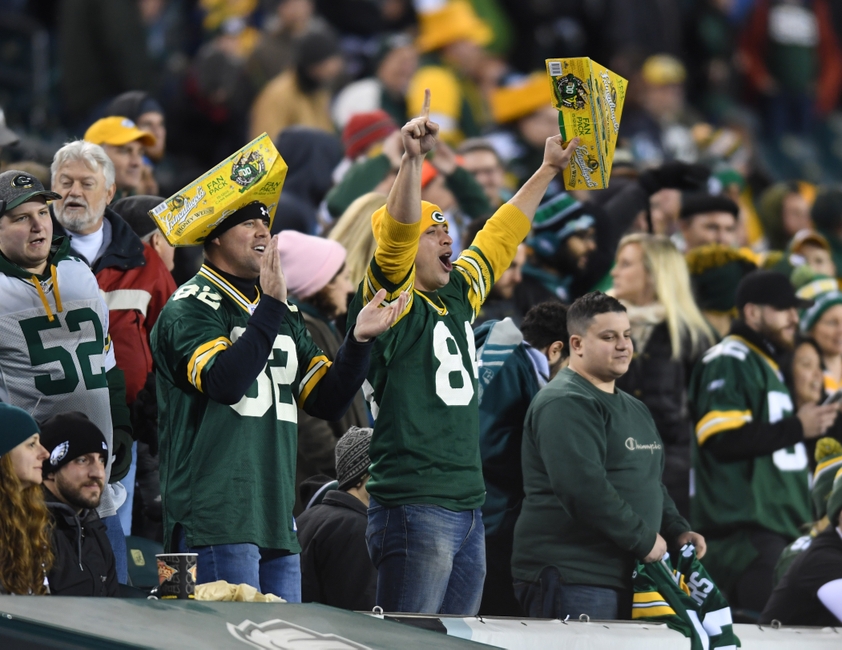 The Green Bay Packers enter at No. 21 in FanSided's Fandom 250 rankings, which were revealed on December 6.
It's no surprise to see the Packers fanbase rank so high on the list. After all, this is the Green Bay Packers. There isn't a franchise, or fanbase, quite like this one anywhere in world sports.
Residents of Green Bay bleed green and gold and flood into Lambeau Field at least eight times a year, no matter what. Through the wind, rain and snow, Packers fans sell out the "Frozen Tundra" every week, whether the Packers are undefeated or winless.
The Packers are the second-highest NFL team on the list, behind only the Dallas Cowboys. They are ahead of some superpowers in world sport, including soccer giants Manchester United, Real Madrid star Cristiano Ronaldo and the New York Yankees. They even rank higher than Justin Bieber.
Looking at the names above the Packers draws mixed feelings. While Chicago Cubs fans can certainly make a case for sitting No. 1—after all, they did wait 108 years for their championship drought to end—I feel the Green Bay Packers fanbase should rank higher than Netflix, which comes in at No. 6.
Why?
Everyone has Netflix. I get it. Across the world, millions of people sit down each night and watch the newest movies and television shows.
But Netflix is all about comfort. Supporting the Packers is quite the opposite. Would any of the estimated 36.3 million Netflix subscribers be willing to sit in subzero temperatures with a block of cheese on their heads?
I didn't think so. That's true commitment.
Star Wars is No. 2 on the list, but the true Jedi Master goes by the name of Aaron Rodgers.
The Dallas Cowboys (No. 5) lead the NFL in Fandom 250. The Pittsburgh Steelers (No. 23) and New England Patriots (No. 30) fall just short of the Packers.
Be sure to tweet us your views of the full Fandom 250 list using the hashtag #Fandom250.
Go Pack Go!
This article originally appeared on