Green Bay Packers: Devon Cajuste fourth Stanford Cardinal signed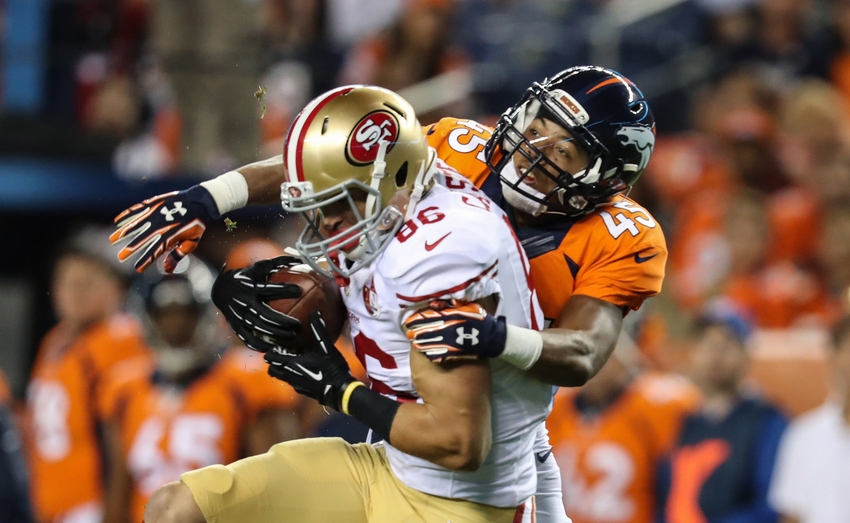 Devon Cajuste wasn't initially listed as a member of the Green Bay Packers original practice squad, despite his twitter profile that claimed he was a member of the Packers.
Green Bay officially signed the former wide receiver and now-converted-tight end on Wednesday. As a result the Packers released linebacker Beniquez Brown.
The addition of Cajuste makes him the fourth Stanford alumn in Green Bay, joining Ty Montgomery, Blake Martinez and Kyle Murphy.
Prior to the 2016 NFL Draft, Dan Dahlke of Lombardiave.com caught up with Cajuste and discussed what it would mean to be teammates with Montgomery at the pro level.
"It would be awesome to play on the next level with my brother. We both have had the same dream since coming to Stanford and have worked very hard to get there," Cajuste said. "To finally achieve this goal and be back on the same team would be awesome! What more could you want then to play with family."
While at Stanford, Cajuste showcased his size, great hands and pure route running ability. Even though he struggled in his final season, only hauling in 27 receptions for 383 yards and three touchdowns, he finished his college career with 90 receptions, 1589 yards and 14 touchdowns.
"My strength by default is my size over corners and my hands, which I know is in the job description, but that really matters," Cajuste told Dahlke. The speed I have for my size is also a strength, and finally, my blocking capabilities."
His senior year slump dragged into a lackluster NFL combine performance, where he ran a disappointing 4.62 40 yard-dash and only 12 bench reps at 225 pounds.
He did however excel at the three-cone drill, finishing in 6.49, which was the best time for all wide receivers at this year's combine.
In addition, he improved his 40-yard dash (4.57) and bench reps (14) at his Pro Day.
After going undrafted the San Francisco 49ers signed the former Stanford Cardinal wide out. Cajuste had a disappointing preseason, only catching one pass for 40 yards.
"I was surprised and I wasn't. On the one hand, Devon is a physical freak. You just don't see many athletes have that combination of size and movement skills. His agility testing numbers are off the chart of a receiver of any height and weight, let along one as large as Cajuste," Andy Drukarev, who covers the Stanford Cardinals for stanford.rivals.com said about Cajuste not getting selected in the 2016 NFL Draft. 

"On the other hand, he never was a consistently dominant force at the college level. He had some great games but didn't put together a season in which he was a true No. 1 receiving threat on a game in, game out basis. I personally would have been very tempted to select him just because the physical talents are so impressive, but I understand why there would be some reservations."
Cajuste joins the following 10 players on the Packers practice squad: Geronimo Allison (WR), Carl Bradford (LB), Reggie Gilbert (LB), Don Jackson (RB), Blake Muir (G), Lucas Patrick (DT), Brian Price (DT), Herb Waters (WR) and Jermaine Whitehead (S).
At 6-foot-4 and over 220 pounds, Cajauste's size and athleticism makes him an intriguing prospect. He has the ability if given the opportunity to be an enormous red-zone threat and an impact player on an NFL roster.
It will be interesting to see how long Cajuste remains on the Packers practice squad before another team comes calling for his services.
This article originally appeared on