Green Bay Packers claim running back Christine Michael off waivers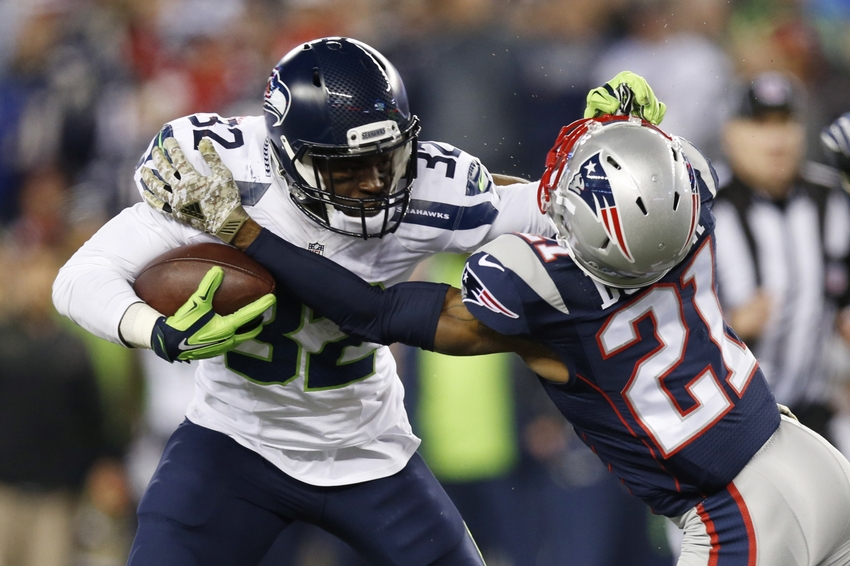 The Green Bay Packers are still thin on running backs, so they've claimed the well-traveled Christine Michael off waivers.
With Thomas Rawls suffering a fractured fibula in Week 2, Christine Michael finally got what passed for an extended opportunity with the Seattle Seahawks. In nine games played this season, including seven starts, Michael had 117 carries for 469 yards and six touchdowns along with 20 receptions. But Rawls has been in line to return here in Week 11, and Michael was phased out in Week 10 against the New England Patriots in favor of rookie C.J. Prosise.
The Seahawks waived Michael on Tuesday after head coach Pete Carroll left him out of his comments about the team's running back situation. But it didn't take Michael too long to find a new home as he went through waivers.
Packers have claimed RB Christine Michael off waivers, source says.

— Mike Garafolo (@MikeGarafolo) November 16, 2016
Since Eddie Lacy was sidelined by an ankle injury earlier this season and James Starks went down with a knee injury, the Packers have struggled to find an answer at running back. Wide receiver Ty Montgomery had a couple productive games while lining up frequently as a running back, but he inexplicably had a very limited role last week
Starks returned to action last week against the Tennessee Titans, but Green Bay clearly needs some running back reinforcements to add some juice to their running game. Michael is probably the best available option at this point, so it's hardly shocking the Packers put in a waiver claim.
It will be hard for Michael to join his new team, dive into a new playbook and make much of an impact Sunday night against the Washington Redskins. So Starks and Montgomery should be sharing lead back duties this week, with Michael in a very limited role if he's even active.
Michael's track record doesn't inspire a ton of confidence he'll make an impact in Green Bay, including a notably well-traveled 2015 season. The Seahawks traded him to the Dallas Cowboys before Week 1 last year, then he landed on the Washington Redskins' practice squad before being brought back by the Seahawks. But the Packers need a warm body that can play running back, and taking a flier on Michael carries no risk.
This article originally appeared on