Rodgers on win vs. Seahawks: 'I think God was a Packers fan tonight'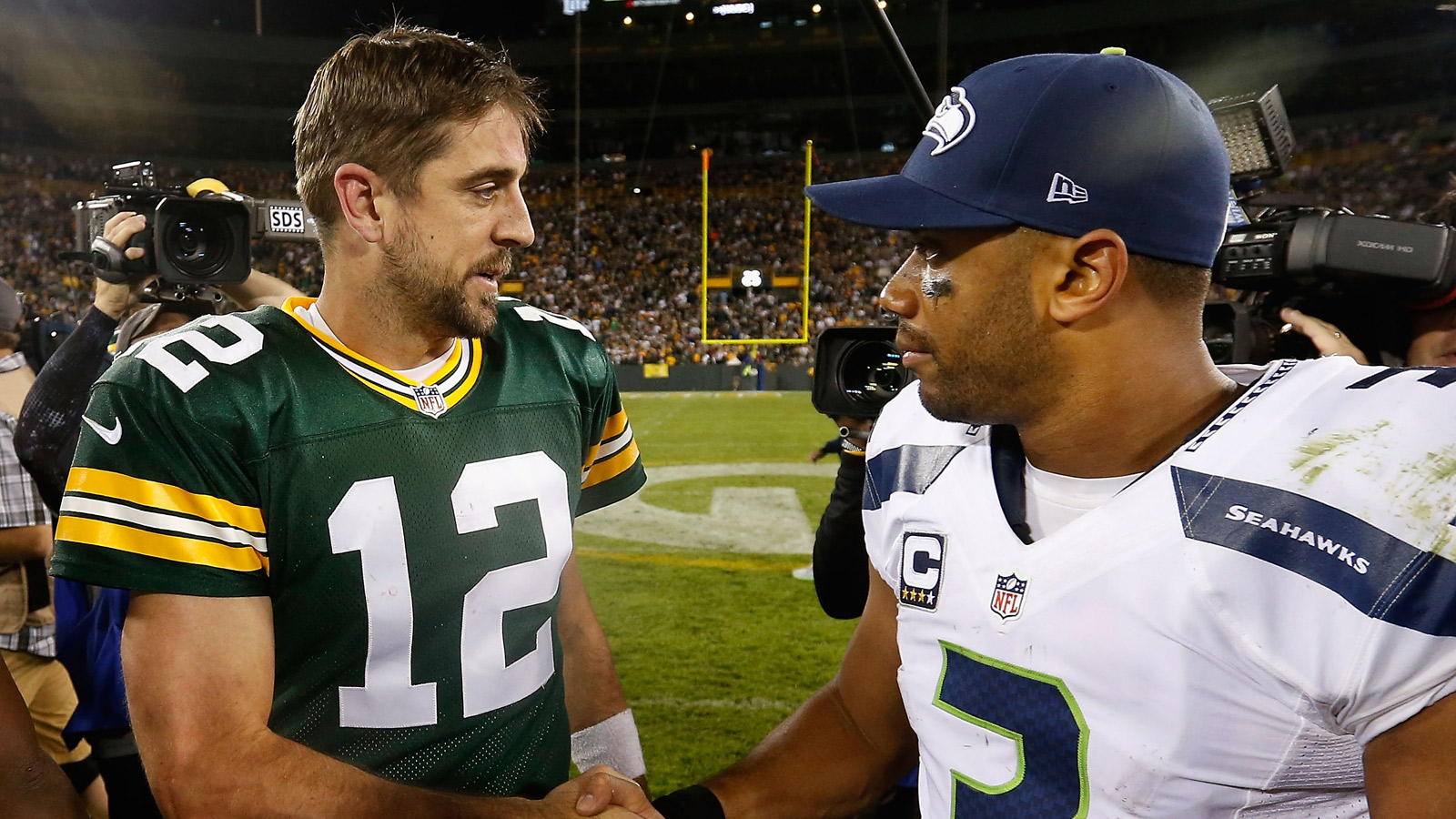 Aaron Rodgers took a sideways shot at Russell Wilson after his Green Bay Packers topped Wilson's Seattle Seahawks on Sunday night, 27-17.
During the post-game press conference, Rodgers was answering questions about the factors that led to Green Bay's victory. The jab at Wilson came at the end of this sequence.
"And then getting help from God," Rodgers said, per ESPN's Rob Demovsky. "I think God was a Packers fan tonight, so he was taking care of us."
Rodgers was mocking Wilson for saying God had a hand in the Seahawks' defeat of the Packers in last season's NFC Championship game. After that game, the All-Pro passer went on the radio and said it's unlikely that the almighty creator of the universe would have much interest in a football game.
"I don't think God cares a whole lot about the outcome," a then-salty Rodgers said last January, per ESPN. "He cares about the people involved, but I don't think he's a big football fan."
Rodgers may have gotten the last laugh here, but this rivalry is far from over. There's a good chance these two team's meet again somewhere down the line, and we'll see whose side God is on then.
(h/t ESPN)
MORE NEWS:
Want stories delivered to you? Sign up for our NFL newsletters.