Rodgers on being NFL's Jordan: 'I'm not worthy of that comparison'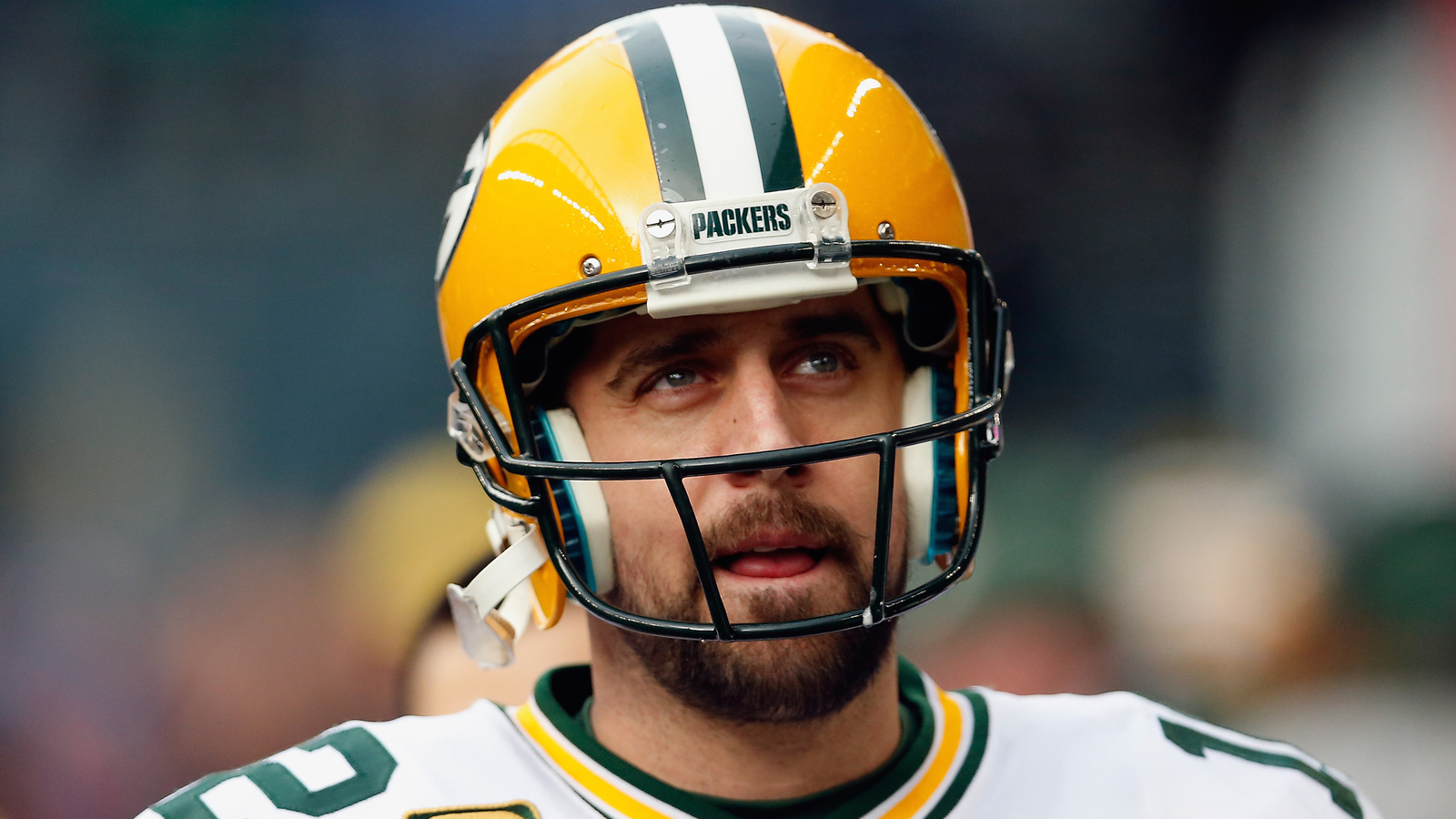 Green Bay Packers quarterback Aaron Rodgers might be the best player in the NFL right now, but he's not ready to be viewed in the same light as NBA legend Michael Jordan. Rodgers explained his reverence for Jordan and the way he feels about the comparison on Wednesday.
"Well, I appreciate the kind words," Rodgers said, per ESPN's Rob Demovsky. "I don't know if the comparison is … I'm not worthy of that comparison. I enjoyed watching Michael. I was a big fan as a kid."
The comparison stemmed from Rodgers' own backup, Scott Tolzien, who was amazed by the All-Pro passer's five-touchdown performance against the Kansas City Chiefs last Monday night.
"It's like watching Jordan in his prime," Tolzien said after the game, via ESPN. "He's at the top of his game. He makes it all go."
Although Rodgers has backed away from the comparison, others are insisting he's the new MJ. Few athletes — if any — are on his level right now, so Packers wide receiver James Jones stands by the sentiment that Rodgers is the Jordan of the NFL.
"I think Tolzien said it best the other day, it's like watching Michael Jordan in his prime," Jones said, per ESPN. "Every time he goes out there, the dude does something special. Like I've been saying these first three weeks, we're all witnessing something special. We probably won't realize it until he's done and retired how good he was."
With Rodgers on top of his game, his Packers will be as tough to beat as Jordan's Chicago Bulls were back in the late-1990s.
MORE NEWS:
Want stories delivered to you? Sign up for our NFL newsletters.