Goodell Doesn't Want Irsay, Jones to Testify About NFL Painkillers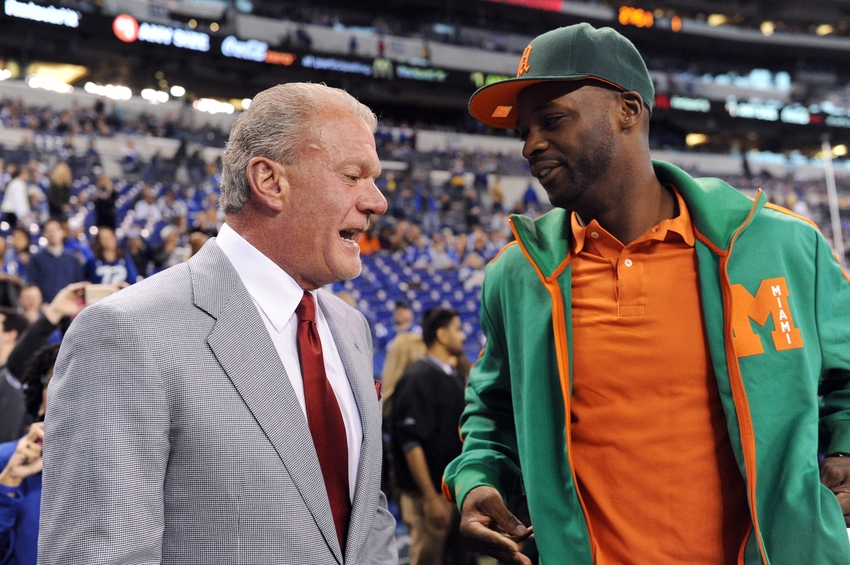 NFL seeking to protect owners Irsay and Jones from testifying in the on-going litigation on painkillers.
Throughout the history of professional football, the NFL has had a tempestuous relationship with painkillers. Now, for almost half a decade, the NFL has tried to stave off litigation related to it.
Today, the league is facing it's gravest threat yet: Renfro v. NFL. This is a case to determine whether they are promulgating systemic abuse of painkillers in NFL locker rooms. The plaintiffs in this case, led by former Cowboy Mel Renfro, are seeking damages as a result of what they claim was "a ubiquity of illegal conduct." This conduct includes the over prescription of dangerous drugs such as the Toridol, other injectable painkillers, and amphetamines.
Now that one of the cases brought against the league might actually succeed, they are trying to limit their potential liability. The NFL is going to confine the scope of discovery starting with two witnesses: Jim Irsay and Jerry Jones.
Per Daniel Caplan (SBJ), plaintiffs in the painkiller litigation targeted Irsay and Jones as potential deposition witnesses. Irsay and Jones are the owners of the Indianapolis Colts and Dallas Cowboys, respectively. To keep Irsay from testifying, for example,  NFL is claiming that Irsay is being unfairly targeted because of his personal struggles with drug addiction.
"That Plaintiffs would seek 2 leverage Mr. Irsay's personal struggle with pain medication to justify a deposition is improper," NFL writes

— daniel kaplan (@dkaplanSBJ) November 7, 2016
For the NFL, this is easier said than done. This does not mean that the judge in this case is going to allow Irsay or Jones to skip out on depositions. A deposition is a formal interview where an attorney attains sworn testimony from a witness. In these sorts of cases, the court looks for a compelling interest to protect; the question then, does Irsay have a compelling interest?
What does this mean?
In any case, it is important to remember what every court hopes to accomplish.
The display of evidence is supposed to be a 'recreation' of the issue or conflict for the jury. Then, the jury is able to determine whether what occurred is the same as what is alleged. All of this is governed by the Federal Rules of Civil Procedure, which tends to favor giving as much necessary information to the jury as possible.
The NFL could also argue that Irsay and Jones will offer no differentiating testimony from other owners. However, the plaintiffs probably consider these two witnesses to be of high value. Both have tendencies to speak out of turn: a lawyer's best friend in a case seeking to determine vicarious liability.
Clearly, the NFL is already playing defense in this suit. If they continue to feel pressured, they could attempt to settle the case out of court.
More from With the First Pick
This article originally appeared on