Giants vs. Bengals: Monday Night Football Preview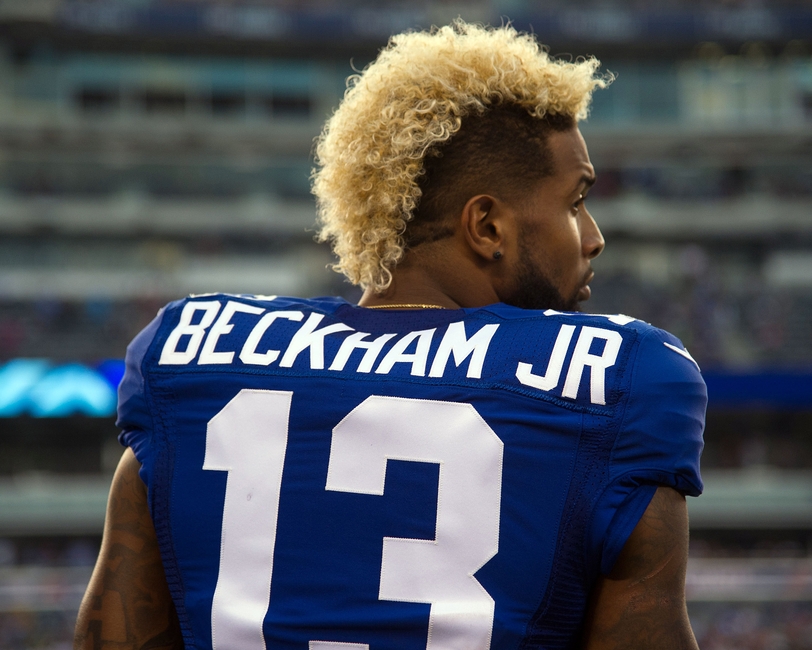 After a win over the divisional rival Philadelphia Eagles last Sunday, the New York Giants now play host to the Cincinnati Bengals. The Bengals (3-4-1), currently 13th in the AFC, are desperate for a win to keep their playoff hopes alive. Below, I offer my "Monday Night Football" preview.
Tyler Eifert vs. Giants Linebackers
Jordan Raanan of ESPN.com argues that Tyler Eifert could be a difference maker this week. Eifert, who has been plagued by injuries throughout his career, has played in only two games this season. Still, as one of Andy Dalton's biggest targets, his impact might be most felt in the red zone. Fortunately, the Giants defense leads the league in red zone touchdown percentage (39.29 percent). To assist, I would not be surprised to see Steve Spagnuolo double Eifert with some combination of Keenan Robinson, Landon Collins and Jonathan Casillas.
Top NFL Receivers
Perhaps because he plays in a small market, A.J. Green is sometimes forgotten in discussions of the league's best receiver. He leads the league in receptions with 59 and receiving yards per game with 112. On the other hand, Odell Beckham's stardom is always discussed, albeit it is sometimes blown out of proportion. Bengals corner Adam "Pacman" Jones recently said Beckham "could do it all." Janoris Jenkins will need to handle Green, with a combination of Jones and Dre Kirkpatrick hoping to contain Beckham. One of these two superstar receivers can take advantage of their opponent.
Inexperienced Secondary?
According to ESPN's Katherine Terrell, Bengals defensive coordinator Paul Guenther could be shaking up his lineup. She suggests young defensive backs Josh Shaw and Darqueze Dennard as two players who could see more playing time. Earlier in the season, the Giants expected to exploit inexperienced corners on the New Orleans Saints, only to score 16 points. Perhaps Eli Manning can find those same openings deep down the field against Cincinnati that we saw against the Eagles last week.
Prediction: For what it is worth, the Bengals have the second worst winning percentage all-time on Monday Night Football (.313). In light of this, I will stick with Big Blue.
Giants 27 Bengals 24
This article originally appeared on